Many a time you may have wondered about how to add another device to my iPhone? Right? This is the most frequently asked question in recent times. Thus, we are here to give you a clear picture of how to add another device to find my device. All you need to do is just follow the article to the end
So, let's begin.
How to Add Devices to "Find my iPhone"?
This is a simple process. The first step is to find and tap the 'Settings' icon on your iPhone to add a device to locate your iPhone. If you're on IOS 10.3 or later, you'll need to tap your name and select 'iCloud'. If you're on IOS 10.2 or before, you will have to open 'iCloud.'
The final step is to activate the Find My iPhone feature, and that's it. 'Find My iPhone' allows you to track down, lock, or wipe your iPhone while also preventing it from being erased or restarted without your passcode.
How Do I Add Someone Else's Phone To "Find My iPhone"?
This is one of the iPhone's most intriguing features. First, it makes it easy to keep track of all of your friends and family's gadgets. Second, it makes it simple to find and track your loved ones' missing iPhones or iPads.
To add someone else's phone to your iPhone, locate the 'Settings' icon on your iPhone, and tap on it. Next, tap on the iCloud account banner with your name. Then tap on 'Family Sharing'. Next, choose the feature that you wish to share with family members.
You will select 'Location sharing' in this instance. Then, select "Invite Family Member" and send an invitation via message in person or create a child account. To invite family members using IOS 10 and earlier, you simply need to tap on "Get Started" and follow the on-screen instructions.
Repeat the process for up to six family members. It is important to remember that you must first create a 'Family Group.
Can I add a device to "Find my iPhone", provided I don't have any device lying around?
You may add a device to Find My iPhone even if you don't have it. Find the 'Settings' icon on your iPhone, tap it, then your name, and then Find My iPhone.
If you're prompted to log in, use your Apple ID. However, if you've forgotten your Apple ID or don't have one, go to 'My Device' and switch on 'Find My iPhone.'
How to Use "Find My iPhone"?
To use Find my iPhone, follow these given steps:
Open your iPhone and go to "Settings"
In 'Settings,' click on your name and finally 'iCloud.
If you have an IOS 10.2 or older, go to Settings 'and then iCloud'.
Scroll to the bottom to see the Tap My Phone icon. Once you find it, slide it to the right to turn it on.
It will turn green when you switch on the 'Find My iPhone "icon. This is to inform you that the icon has been turned on.
As mentioned before, the 'Find My iPhone 'feature can be used to locate an iPhone or other Apple products.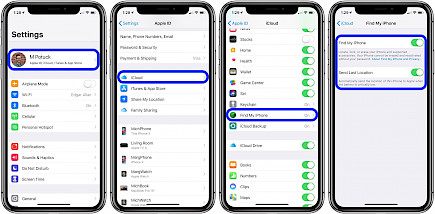 Whenever you are unable to find a device:
Tap the device that you wish to locate in the devices list.
If the device can be found, it will appear on the map.
If the device is not found, you will receive a notification under the device name that it has 'No Location Found'.
Turn on "Notify me when I find it" under notifications. You will be notified immediately if the phone is found.

How Do I Add a MacBook to "Find My iPhone"?
You'll need your MacBook for this.
Open 'Apple Menu,'
Go to 'System Preferences,'
finally, open 'Apple ID.'
If you can't locate 'Apple ID,' click 'Sign In,' then sign in using your 'Apple ID,' or create one if you don't have one.
After you've done that, go to the sidebar, click on iCloud, and then pick 'Find My Mac' and then 'Allow.'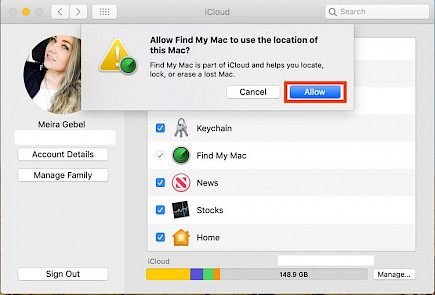 How Do I Add Airpods to "Find My iPhone"?
Open the "Find My iPhone" application to add air pods.
Next, sign in using your Apple ID password.
Tap your AirPods in the list that opens.
Next, sign in to your iCloud with your Apple ID. Open iPhone and click All Devices. Finally, select your AirPods.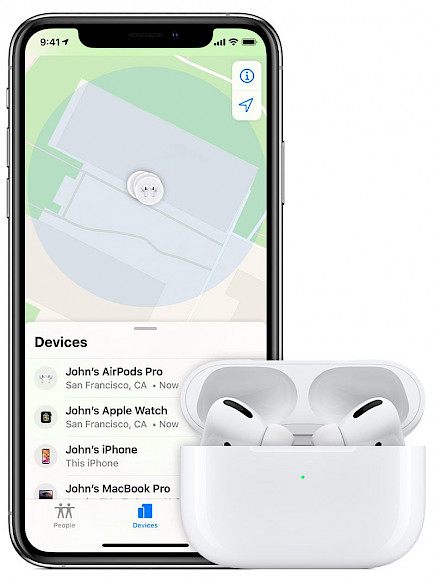 Wrapping-up
We all love our devices, they constitute a great part of our daily life. So, it's commendable that Apple has left no stones unturned to provide the best-in-class "Find my Device" feature in its smartphones.
If you still haven't connected your devices/ accessories with your iPhone. What are you waiting for? Follow the given steps and never worry about a device/ accessory getting lost.
You might also like