Currently, Apple is testing iOS and iPadOS 14.5 with its developers and it is likely that it will be released to the general public sometime in the next two weeks if all the beta testing goes smoothly and safely.
This latest software update will come with a lot of amazing and novel features including 217 new emojis that can be used by the users to express themselves a little better while texting.
However, if you are a jailbreaker, then you might be worried because you won't get access to this feature as you cannot update your handset's firmware anytime soon else you will lose the changes that you made to your pwned handset. Fortunately for you, iOS developer PoomSmart has a perfect solution for this in the form of an add-on for pwned handsets and it is known as EmojiLibrary.
One can get EmojiLibrary for free from PoomSmart's GitHub repository in the form of a True Type Compressed Font (.ttc) file that can be downloaded and then saves inside a specific folder in your Jailbroken handset's filesystem. If you wish to use it, then you first need to download the EmojiPort tweak from PoomSmart's repository and then download the right .ttc file from the GitHub repository as mentioned above. Once you download the .ttc file, move it to another folder using Filza and the folder to use will depend on your device's version of iOS or iPadOS.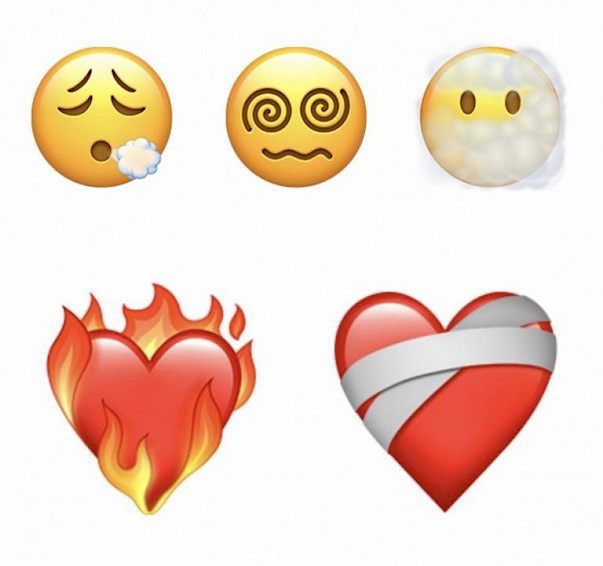 If you are using iOS 14.0 - 14.1, then use the /System/Library/Fonts/Core folder. But if you use iOS 14.2 or later, then use the /System/Library/Fonts/CoreAddition folder. Also, for iOS 14.2 or later, you also need to rename the .ttc file to AppleCoreEmoji-160px.ttc.
Once you have moved the file and renamed it, if necessary for your firmware, then you need to go to the app by PoomSmart and enable the ported Emojis. Make sure that you don't rename the file if you are using iOS 14.0 - 14.1, else this won't work for you. You only need to rename the file if you are using firmware iOS 14.2 or later.
One thing to note is that while there are many users who have reported success with this new hack, there are many others who have mixed experiences as well. So, it would be a good idea to get the latest version of EmojiLibrary before you attempt to download the .ttc file and deploy it. If you don't do this, then you might find it hard to make it work due to the heavily cached keyboards in the iOS.
PoomSmart's iOS and iPadOS 14.5 emojis are currently available for pwned iOS and iPadOS 14 devices only but it might offer support for versions 5 - 13 in the future. So, right now, only devices A7 - A11 can truly enjoy this hack on checkra1n until a new jailbreak for iOS and iPadOS 14 is made available.
Are you planning to get the new emojis to your pwned handset? Let us know in the comments below!
You might also like