Electra jailbreak is a popular tool for iOS 11 that works with all iPhones, iPods touch, iPads, and Apple TVs allowing you to jailbreak the device and install Cydia or Sileo. Download Electra Jailbreak IPA file and sideload it using Impactor or install the tool without a computer.
It is recommended to futurerestore before running the tool to ensure the best possible installation. Although Electra itself should be safe, the developers are not responsible for any damage that may be caused to your iOS installation by any tweaks or executables you load after the jailbreak.
What features offer Electra Jailbreak?
Jailbreak iOS 11
Install Cydia and Sileo Package Managers
Install OpenSSH
Substitute, Tweak Loader and Substrate Compatibility Layer available
An APFS snapshot is created for quick restore
Set nonce on the jailbreak to restore unsigned iOS
Electra installation includes Cydia, official repo is added by default, OpenSSH is running on port 22, Substitute, Tweak Loader and Substrate Compatibility Layer available from Electra repo, many packages need to be updated for both Electra and iOS 11 (make sure they're updated before installing as they may not work yet), RocketBootstrap 1.0.6 or higher is required for use on iOS 11.
The jailbreak uses Substitute, the open-source code modification platform behind jailbreak. Substitute makes it easy to modify software, even without the source code. From Cydia package manager you can install tweaks, hacks, libraries, apps, and add support for Substrate Compatibility Layer.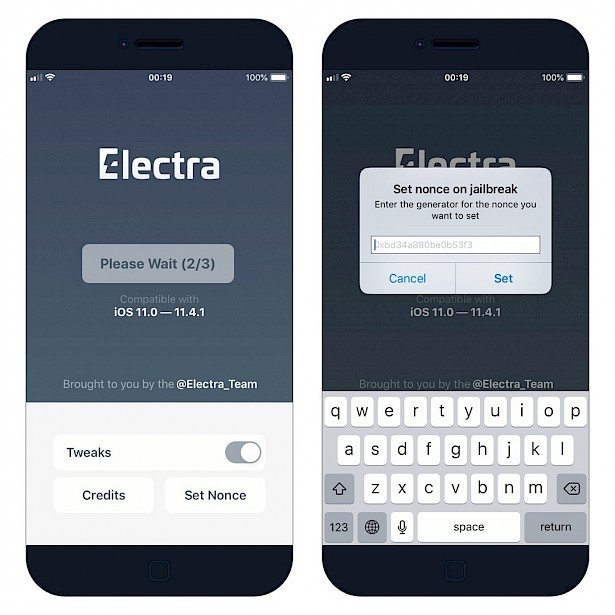 Download Electra Jailbreak
Electra Jailbreak can be installed on your iOS device without the need to use a computer. We provide for you three mirrors from where you can download and install the newest version of Electra app. Make sure to delete OTA update, install tvOS profile, and reboot before using Electra by CoolStar.
When you install Electra Jailbreak without PC it can happen that the app will stop working. The reason for this is that Apple will revoke the installed certificate. To make Electra Jailbreak work again you will need to remove the app and reinstall it using the same steps from below.
Jailbreaking is a process of executing iOS kernel exploits to access the file system and allow users to run unsigned applications in the sandbox. This injection allows you to modify the system by installing 3rd party themes, tweaks, and libraries that will change the look and feel of your iPhone.
Install the jailbreak without a computer
Step 1. Click Install Electra Jailbreak from your browser. (mirror 2, mirror 3, mirror4, iOSNinja)
Step 2. Tap Install on message prompt "ignition.fun would like to install Electra Jailbreak".
Step 3. Electra Jailbreak Icon will appear on your Home Screen.
Step 4. Navigate to Settings → General → Device Management.
Step 5. Find the newly installed Enterprise App Certificate.
Step 6. Click on the certificate name.
Step 7. Trust apps from the developer to run on your iPhone.
Step 8. Allow access to your data and tap Trust.
Step 9. Run Electra Jailbreak app.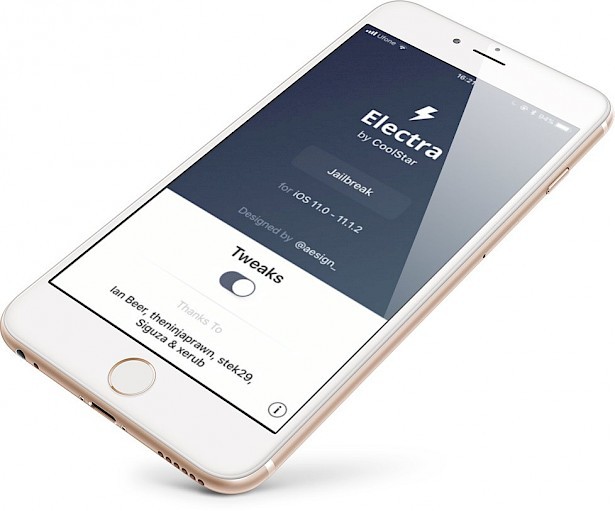 Download IPA for iOS
To avoid random certificate revokes there is also an option to sign manually the Electra Jailbreak IPA file with a premium version using its own certificate. This method will allow you to use the app for 7 days without any disruptions. It requires a computer and a USB cable to get Electra Jailbreak for iPhone.
Impactor is known in the jailbreak community as the tool to sideload IPA files. An IPA file is an iOS application archive file that stores an iOS app. Each IPA file includes a binary for the ARM architecture and can be installed on iOS. .IPA files can contain jailbreak tools, apps, and games, etc.
Step 1. Download Cydia Impactor for Windows, Mac, or Linux.
Step 2. Unzip the Impactor_0.9.52.zip on Desktop.
Step 3. Run Impactor.exe from the extracted folder.
Step 4. Connect your AppleTV or iPhone to PC or Mac using a USB cable.
Step 5. Unlock your device and tap Trust this device.
Step 6. Your iPhone should be detected by Impactor.
Step 7. Download Electra Jailbreak IPA or ElectraTV for tvOS.
Step 8. Select from menu Device → Install Package.

Step 9. From the Window navigate to Electra1141-1.3.2.IPA file and open it.
Step 10. Enter your AppleID and app-specific password to sign apps not provided by Apple.
Step 11. The Electra.app icon will appear on iOS home screen.
Step 12. Navigate to Settings → General → Device Management.
Step 13. Find the newly installed Enterprise App Certificate.
Step 14. Click on the certificate name.
Step 15. Trust apps from the developer to run on your iPhone.
Step 16. Allow access to your data and tap Trust.
Step 17. Run Electra Jailbreak app.
Changelog
Version 1.3.2 (Electra Jailbreak latest version)
Now ships with both Cydia and Sileo installed by default (Cydia will eventually no longer be shipped by default, but will always be installable)
Version 1.3.1
Increase jailbreak success rate on A7 - A8 on 11.2+
Update liboffsetfinder64 to the latest version
Version 1.3.0
No longer require platformization to control launchd (requires tweaks switch enabled)
Replace jailbreakd with jailbreakd2 (Next-gen fully-async jailbreakd with prioritization and a faster queuing system)
jailbreakd2: Fix freezing in low memory conditions
jailbreakd2: Faster ldrestarts, resprings
jailbreakd2: XCode debugging success rate improved (click continue in the debugger on SIGCONT to proceed debugging)

Jailbreaking using Electra Tool
After you will install the Electra Jailbreak tool on iPhone, iPad, iPod, or AppleTV it is really easy to jailbreak your device. Open the app from the home screen and tap Jailbreak. Electra will automatically detect if your device and iOS version are supported.
On iOS 11.0-11.4.1, the device will reboot twice and Electra will need to be re-run after the first reboot. An APFS snapshot is created of and you may revert it at a later date if needed. The snapshot can be used to restore the system before the jailbreak.
Electra is a semi jailbreak solution. This means that if you restart your device the exploit will be removed. To jailbreak again your iOS 11 it's required to proceed with all steps again.
How to Remove Electra Jailbreak
If you are not happy with the jailbreak of your device you can uninstall Electra from iOS 11 in easy steps. Delete iOS jailbreak by manually uninstalling all tweaks installed on your Apple device and restore the APFS snapshot created by the jailbreaking tool.
Step 1. Open Cydia on your iPhone.
Step 2. Tap Sources → Edit → Add the URL repo repo.midnightchips.me
Step 3. Switch to Search Tab and enter SnapBack.
Step 4. Tap the Install button.
Step 5. Open the SnapBack app and In Root Snapshots tap orig-fs and confirm "Jump to snapshot".
The process of restoring your system to the state before jailbreaking it using the Electra tool will take about 10-15 minutes depending on your device. SnapBack can be also used as a time machine for iOS.
Electra Jailbreak Alternative
The only alternative jailbreak tool for iOS 11 is unc0ver. This is one of the most popular tools to jailbreak iOS 11 and iOS 12.4 developed by pwn20wnd. The app works now really stable and offers a lot of useful features including the option to install Cydia, disable app revokes, and turn off auto-updates.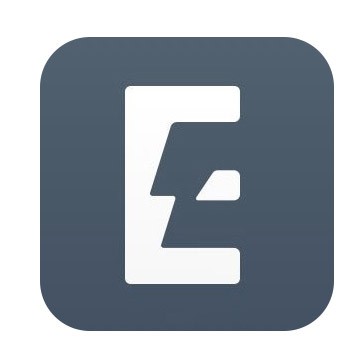 Frequently Asked Questions
Is Electra jailbreak safe?
Installing Electra Jailbreak is absolutely safe to download, use, and install on your iPhone. You can easily restore your jailbroken device to the original state because the jailbreak tool creates a system restoring point. How to do it is explained in the article.
Is Electra jailbreak untethered?
No, Electra isn't an untethered jailbreak. It means that as a semi-untethered jailbreak it is required to re-jailbreak your iOS 11 when you will restart or shut down the device. You will not lose any jailbreak settings but apps and tweaks will stop working.
Can't open Electra app?
If you can't open Electra app on from the home screen it is probably because you tried to install the app without a computer. It can happen that the app certificate was revoked. Just try again to install the tool later or to avoid this situation sign the IPA file using Impactor.
How to update Electra?
To update Electra on your iPhone, iPad, iPod Touch you can simply sideload the newest version of IPA file using Impactor. If you are already jailbroken there is a free ReProvison app that allows you to sign IPA directly on your iOS 11. You don't need to remove Electra before updating.
What can Electra Jailbreak do?
Electra jailbreak allows you to install Cydia Package Manager and access iOS file system. With these two options in mind, you will have the possibility to customize the system, install tweaks, download 3rd party apps, themes, apply new icons styles, add widgets to the home screen, and more.
Does Electra work on iOS 12?
No, Electra doesn't work on iOS 12 and if you find any information confirming that Electra works on iOS 12 this is a scam. Electra is compatible only with iOS 11 - iOS 11.4.1. The successor of Electra for iOS 12 is Chimera Jailbreak that is developed by the same people including CoolStar.
Is Jailbreaking safe in 2019?
Yes, jailbreaking iOS device is safe in 2019. We can also say that modern jailbreaking tools offer much better safety than the first tools of this kind back in 2010. Jailbreaking doesn't invalidate your guaranty because you can restore the system to stock and no one can tell if it was jailbroken.
You might also like