Eclipse 12 is a powerful jailbreak tweak allowing you to switch to true dark mode theme on your iPhone, iPad, and iPod Touch. The tweak offers a lot of options including support for many popular App Store apps. Download Eclipse Dark Mode from official Cydia Repo for $1.50.
What is Eclipse Dark Mode?
Eclipse 12 allows you to change the color scheme of popular apps, including an all-new true-dark OLED-friendly "Midnight mode". The tweak features support for jailbroken iOS 12 devices, consumes no battery life, offers system-wide colorization, support for OLED Screens, and user customizations.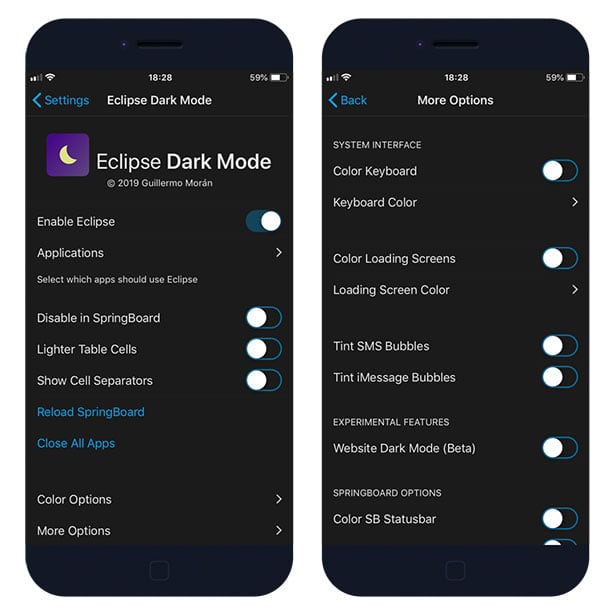 From tweak settings, select which apps should use Eclipse Dark Mode. This included system and user applications. There are over a dozen color settings to choose from including settings for navbar color, theme, tint and statusbar color, etc. Moreover, select custom colors for available settings.
More options available in Eclipse 12 offer access to color themes for system interface elements like keyboard, loading screen color, iMessage bubbles, website dark mode, SB Statusbar color, Color Share Sheets, etc. You can see the preview of Massages and Settings app in Darko Mode below.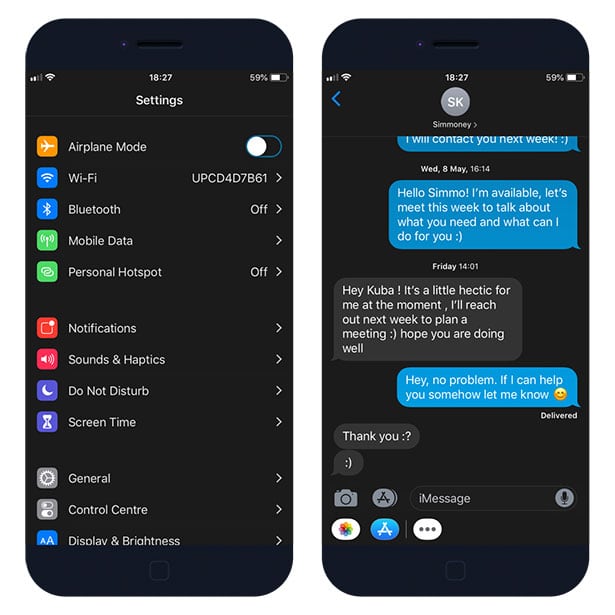 How to install Eclipse Dark Mode
You are just a few steps from installing the tweak from Cydia Sources. To add Eclipse Dark Mode Repository to your list of Cydia Sources follow our step-by-step guide.
Step 1. Open Cydia on your iPhone.
Step 2. Tap Sources → Edit → Add the URL https://repo.packix.com/
Step 3. Switch to Search Tab and type Eclipse Dark Mode.
Step 4. Tap the Install button.
Step 5. Go to Settings → Eclipse Dark Mode to configure the app.
You might also like