iTorrent app by XITRIX (Vinogradov Daniil) add BitTorrent network support on iOS 13 and iOS 14. The native software offers all options to download torrents on iPhone or iPad, select trackers, review files, etc. Install iTorrent without a computer, or sideload the IPA file on any Apple device.
Download iTorrent iOS
If you don't own a computer you can install iTorrent app with web links. This method uses an enterprise certificate that is regularly revoked by Apple. It means that the torrent client will stop opening. We provide for you a few direct download links for iTorrent app. If the links are not working, try again in the next 24h.
Click on the direct download links from Safari to install iTorrent iOS.
Download iTorrent via PandaHelper
Download iTorrent via iOS Ninja
Download iTorrent via AppValley
Download iTorrent via IgnitionApp
Download iTorrent via TopStore
How to install iTorrent on iOS
iTorrent is a one of the best iOS BitTorrent client allowing users to download torrents directly on iPhone. Save torrent files and open them in iTorrent app.
1. Download iTorrent app from weblinks (or sideload the IPA).
2. Tap Install on message prompt "would like to install iTorrent App".
3. iTorrent App Icon will appear on your Home Screen.
4. Navigate to Settings → General → Device Management.
5. Find the newly installed Enterprise App Certificate.
6. Click on the certificate name.
7. Trust apps from the developer to run on your iPhone.
8. Allow access to your data and tap Trust.
9. Run iTorrent App from the home screen.
Download IPA
iTorrent can be installed on iOS devices using AltStore. Every 7 days after installing iTorrent, you need to resign the app and send them to the AltServer (running on PC or Mac), which installs the resigned torrent client back to your device using iTunes WiFi sync (works also using a USB cable).
1. Download AltStore and install the app on your PC or Mac.
---
Or use any other Cydia Impactor alternative for Windows or macOS.
---
2. Open Safari and download iTorrent IPA (26 MB).
3. Lunch AltStore and navigate to "My Apps" section.
4. Tap on the + button available form the left-right corner.
5. Select downloaded iTorrent.IPA file to install.
6. AltStore will start installing iTorrent for iOS.
7. The iTorrent app will be available from your home screen.
To prevent iTorrent from expiring, AltStore can refresh the app in the background when using the same WiFi network as AltServer. The installed app will be not revoked in the least expected moment thanks to manual installation using your free Apple certificate. Remember that your PC must be on to sing IPAs.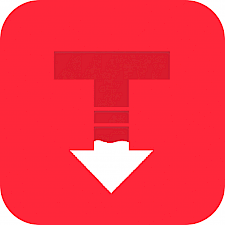 What is iTorrent?
iTorrent is feature-rich BitTorrent client for Apple devices. The app offers an option to download BitTorrent files from URL and Magnet Link, enable background downloading and seeding, set download and upload limits, pause, stop and resume downloads, and more. iTorrent is the best and still developed BitTorrent client for iOS.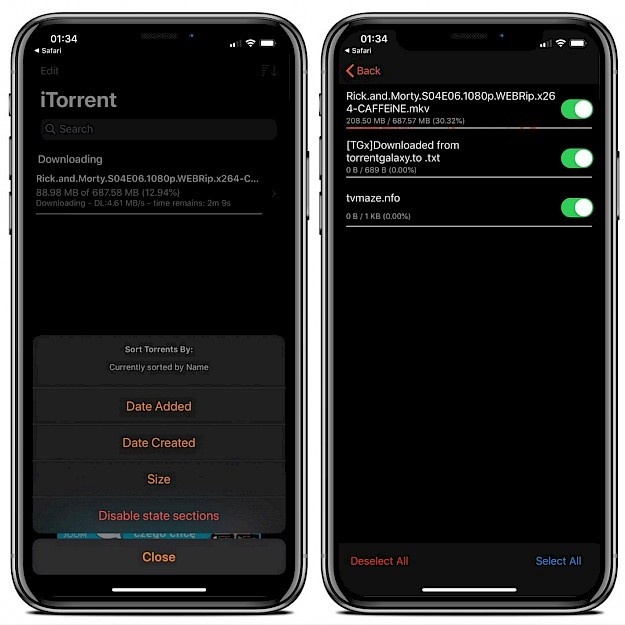 The native iOS Torrent client is packed also with tracker editor, an option to review and select BitTorrent files to be downloaded, check transfer data including connected seeders and peers, download progress, file sizes, or even automatically upload downloaded files to selected FTP server.
iTorrent latest version supports now the newest iOS 14, offers an ability to change trackers, search by your torrents, and supports sequential files download. There is also an option to open .torrent files from Safari and Files on iOS 14. The newest version for iOS was released in September 2020.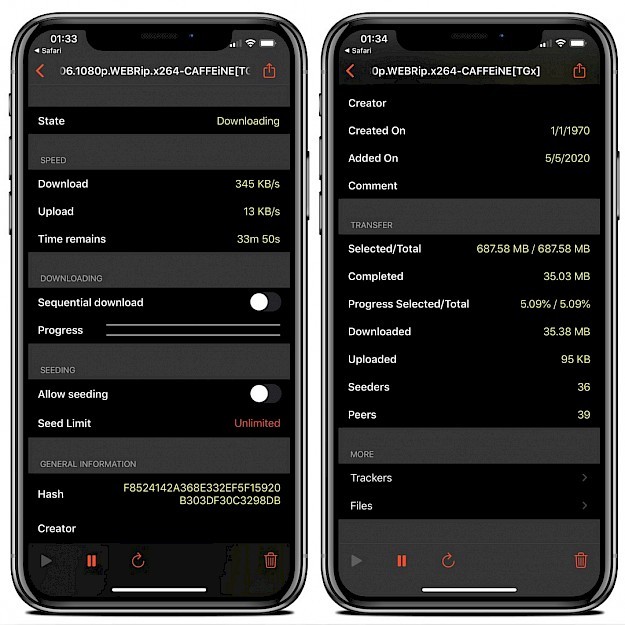 Moreover, download many Torrents files simultaneously, sort torrent files by name, date created, or file size. Be default iTorrent offers a light interface, but from preferences, you can select the dark theme. Other features include share files directly from the app, send a notification, and store files in the Files app.
Download Torrents on iOS
Downloading Torrent files on iPhone and iPad is really easy using iTorrent client. The application integrates with the system allowing you to open Magnet links from any Browser including Safari, and immediately start the file transfer. You can also add .torrent files manually + from the main window.
When you completed all step your iTorrent App should be installed correctly on your iPhone. After iTorrent App will be downloaded you can't run the app. An Untrusted Developers Message will appear and it's required to complete all tasks from Step 4 in our guide above.
If you have a problem installing iTorrent App from our link you can also try alternative options and find the app via popular Cracked App Stores. Free iTorrent App is available via CyrusHub, TweakBox App, Panda Helper, or AppValley. Usually when the download will not start simply try again later.
Changelog
Version 1.8.3
Added support for iOS 14
Libtorrent updated to 1.2.10
Version 1.8
Most of the application was rewritten from scratch, no more memory leaks
Significantly improved the stability of the app
Memory management implemented
Memory allocation for files before downloading
Libtorrent updated to 1.2.6
UI improvements, noticeable and not so much
Added integration with Patreon
Version 1.7.4 Hotfix
Background mode not work if zero speed limit disabled
Added https protocol support for trackers!
FTP server replaced by WebDAV, file sharing is now possible through a web browser
Added background stop when downloading at zero speed
Clicking on a notification now opens a specific window
UI improvements
Version 1.7.3
All core libraries updated to the latest versions
Added launch screen
iOS 13 automatic theme switcher
Huge code refactoring
Tons of bugs fixed
Version 1.7.2
Added iOS 13 support
Added sequential files download
Added an ability to change trackers
Added search by your torrents
Localization fixes
Theme fixes
Income call crash fixed
Minor improvements
You might also like