iTorrent IPA app - download Torrents on iPhone
kuba - Friday, 28 June 2019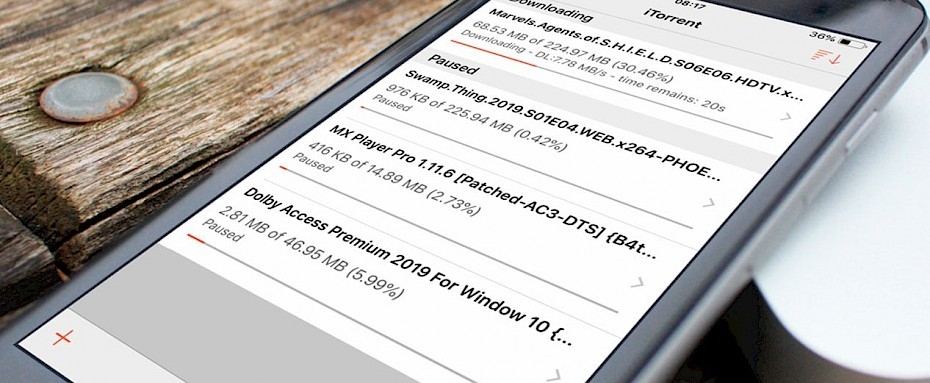 To support BitTorrent network on iOS device you can install the iTorrent app by XITRIX (Vinogradov Daniil). The native software offers all options to download torrent on iPhone or iPad, select trackers, review files, etc. Install iTorrent without a computer, or sideload the IPA file on any Apple device.
What is iTorrent?
iTorrent is feature rich BitTorrent client for Apple devices. The app offers an option to download BitTorrent files from URL and Magnet Link, enable background downloading and seeding, set download and upload limits, pause, stop and resume downloads, and more.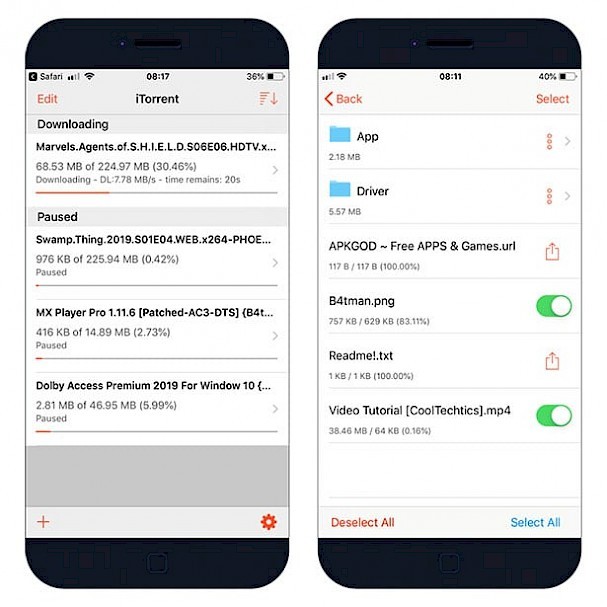 The native iOS Torrent client is packed also with tracker editor, an option to review and select BitTorrent files to be downloaded, check transfer data including connected seeders and peers, download progress, file sizes, or even automatically upload downloaded files to selected FTP server.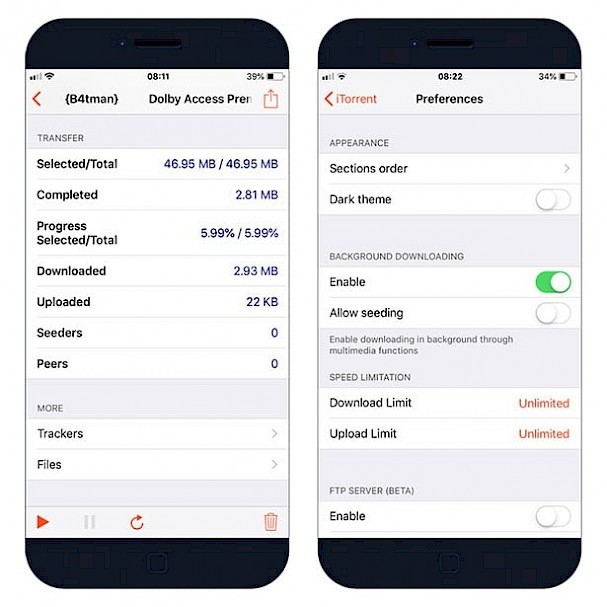 Moreover, download many Torrents files simultaneously, sort torrent files by name, date created, or file size. Be default iTorrent offers a light interface, but from preferences, you can select the dark theme. Other features include share files directly from app, send notification, and store files in Files app.
Download Torrents on iOS
Downloading Torrent files on iPhone and iPad is really easy using iTorrent client. The application integrates with the system allowing you to open Magnet links from any Browser including Safari, and immediately start the file transfer. You can also add .torrent files manually + from the main window.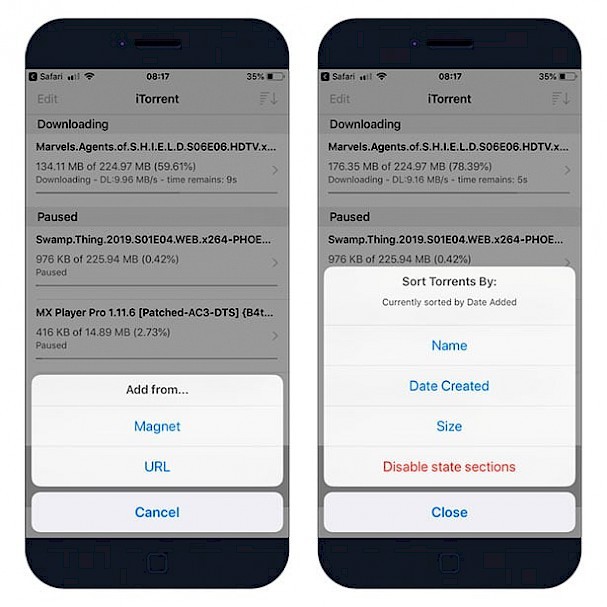 How to install iTorrent iOS
iTorrent supports all iPhone devices running iOS 9 and above. Download torrents on your device without Jailbreak or sideload the IPA file using Cydia Impactor or ReProvision (jailbroken device).
Download iTorrent without a computer
Step 1. Install Ignition App Store.
Step 2. Navigate to Utilities category.
Step 3. Install iTorrent app on your iPhone device.
Step 4. Lunch iTorrent from iPhone Home Screen.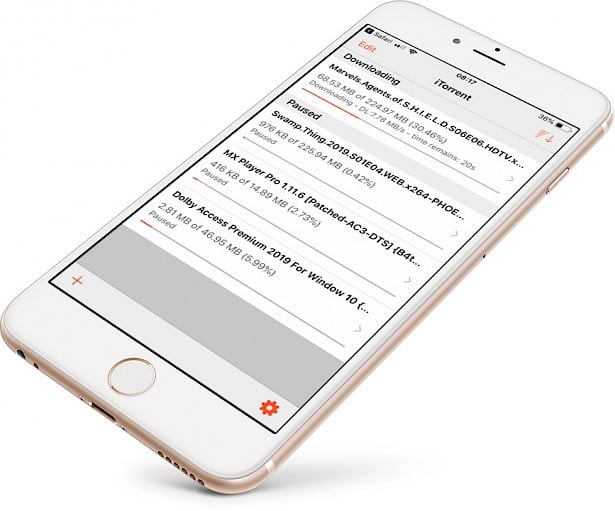 ---
Download iTorrent IPA file and sign it using Cydia Impactor (Windows, Linux, Mac) and sideload the app. We provide a full step-by-step guide on How to use Cydia Impactor to install IPA files on iOS.
Step 1. Download Cydia Impactor, and unzip the file.
Step 2. Download iTorrent.IPA (26 MB).
Step 3. Open Cydia Impactor and navigate to Device → Install Package.
Step 4. Select the iTorrent.ipa version 1.6.1 file to install.

Step 6. Enter your AppleID and app-specific password to sign apps not provided by Apple.
Step 7. Add the certificate on iPhone to trusted from Settings → General → Device Management.