When you are wondering what kind of features you can expect from the next iOS version, the best way would be to check it installing the developer beta version on your iPhone or iPad, iPod Touch. Learn how to download iOS 14 Beta for free.
Apple released iOS 14 beta for the development community with support for all compatible iOS devices. The new iOS comes with changes to Apple News, TV Remote App, and Group FaceTime fix. Actually, the newest version of the iOS system is 14 beta 1.
How to download iOS Beta
The easiest way to download iOS Beta, the developer version, would be to use a free iPhone helper tool like 3uTools available for download in our software hub. This feature-rich iOS manager will detect and allow you to download the proper IPSW file with iOS firmware for iPhone, iPad, iPod Touch.
Step 1. Start 3uTools app and connect your iPhone to PC with USB cable.
Step 2. Navigate to Flash & JB → Easy Flash, and click download for one of available iOS firmware.
Step 3. Next, select the downloaded iOS file and click Flash. A pop-up reminder window will appear with additional information. Please remember to create a backup of your iPhone before proceeding further.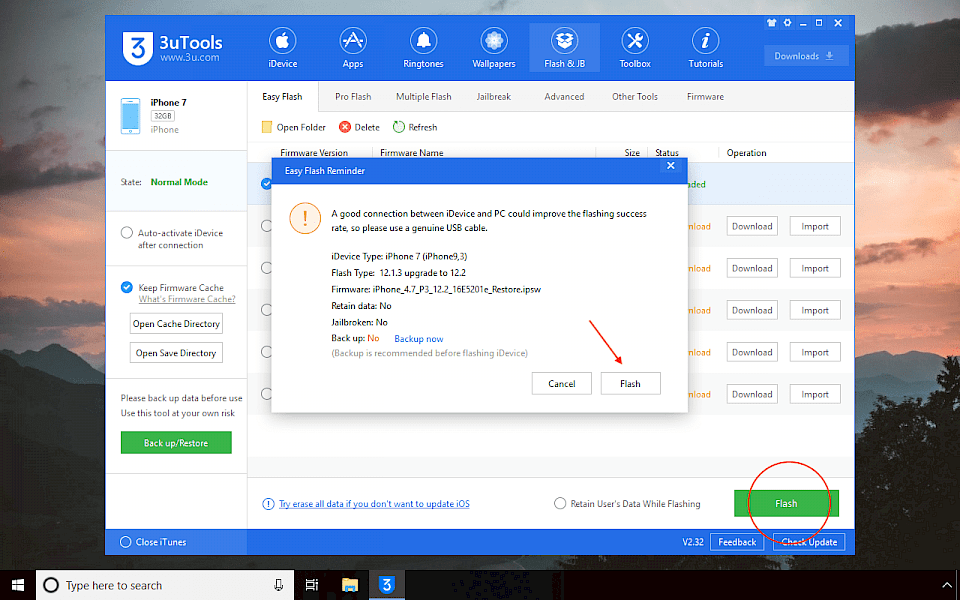 Enter DFU Mode before flashing:
Keep iDevice in Normal Mode or Recovery Mode, plug USB cable (please don't use USB extension cable)
Hold HOME button (iPhone7/7p hold Volume Down button instead), then hold POWER button until the screen is blank
Release the POWER button after about 4 seconds, but keep holding the HOME button for about 10 seconds
iPhone8, iPhone8 Plus Steps to enter DFU Mode:
Plug an original USB cable, quick-press Volume "+" button, then Volume "-" button and hold the Power button.
When the iDevice turns off, hold the Volume "-" button, then release the Power button after 5 seconds, until it prompts "succeded".
3uTools offers also a useful database of all iOS versions including the official and development releases. You can access them from Flash & JB → Firmware. There is an option to display flash and jailbreak compatibility. You can also select IPWS file by device type (iPhone, iPad), product version, etc.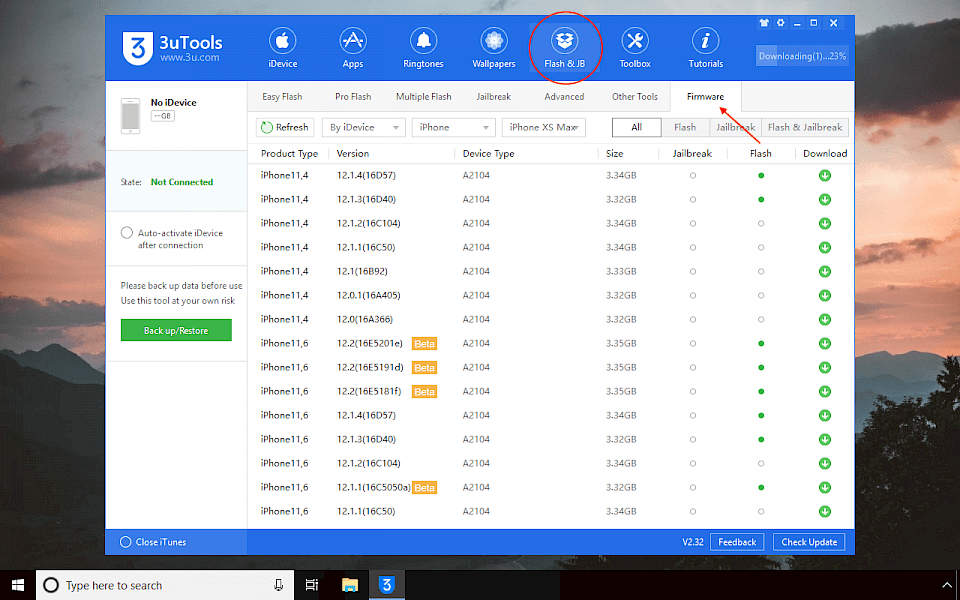 You might also like