We're about to close the financial year globally. This will involve a lot of changing in personal life and switching of professional lives too.
A lot of people will buy Apple products. But in today's article, we will tell you why you should not buy recently released Apple products right now.
As you would have guessed the possible reason, it's not always a good idea to be an "early-bird" in tech. Especially when it comes to such expensive devices as Apple offers.
So let's jump deeper into the reasons and other suggestions!
Let us begin…
The News: Peak Performance Releases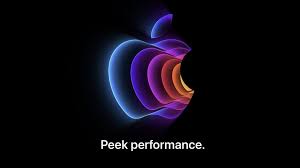 There is a long list of new products released recently. One of the most discussed products from Peak Performance is the new iPhone SE 2022. Let's go through the highlights of Peek Performance before jumping to conclusions.
iPhone SE 2022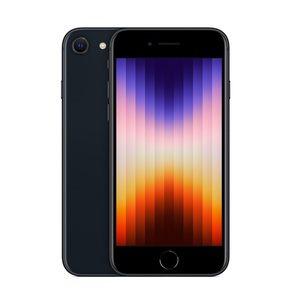 To begin with, Apple has refreshed its most affordable iPhone, the iPhone SE, which now features the A15 SoC seen in the iPhone 13 Series and costs $ 459.
Apart from greater performance, the A15 SoC enables the iPhone SE to excel in areas like computational photography, improved connection with Sub-6GHz 5G. And better text recognition with iOS 15's Live Text feature, among others.
However, there have been no modifications to the device's general appearance. It still has the same 4.7-inch 720p display with chunky bezels as its predecessor, except the new, tougher glass and IP67 water and dust protection.
iPad Air With M1
The new iPad Air, which now has Apple's M1 SoC and a new and enhanced 12MP ultra-wide selfie camera supporting Centre Stage, quickly eclipsed the iPhone SE 5G. The M1 also adds 5G capability to the new iPad Air and a more robust USB-C connector that allows for up to 2x quicker bandwidth.
On the other hand, the iPad Air has the same design as its predecessor, with the primary visual alteration being the addition of new Blue and Purple finishes that look fantastic. The new iPad Air will be available for purchase on March 18th.
M1 Ultra Processor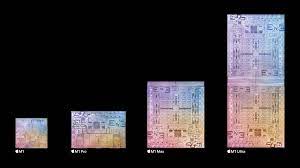 Apple also revealed the M1 Ultra, the fourth and final chip in the M1 Series, which boasts 20 CPU cores and 64 GPU cores, more than tripling the core counts of the M1 Max.
The new M1 Ultra processor is still an M1 Max SoC at its heart. The critical difference is the addition of Apple's new UltraFusion architecture, which allows two M1 Max SoCs to be coupled via interconnect modules, thus doubling performance.
The M1 Ultra's new design allows it to have up to 128GB of unified memory and 800GB/s of bandwidth, which means it can play back up to 18 streams of 8K ProRes 422 footage without a hitch.
Mac Studio & Studio Display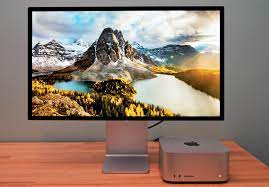 As it neared its conclusion, the most significant and most startling aspect of the presentation was unveiling the new Mac Studio and Apple's first external display, the Studio Display.
To begin with, the new Mac Studio, which was almost dubbed the Mac Mini Pro, is essentially a beefed-up Mac Mini with an upgraded twin fan cooling system. And a larger form factor that can be customized with either the M1 Max or the newest M1 Ultra SoC.
NOTE: There are many more devices + services, and other information, but we have covered all of it in the dedicated article on Peek Performance. For now, let's just stick to why you should resist buying any Apple product until mid-April.
Ratings and Reviews on the Recent Apple Products
Since the launch of the above products, it has not even been 3 weeks, making it challenging to provide purchase advice.
However, we have been in close touch with several tech influencers who are testing these devices. Few of the devices will be undoubtedly good but are these practices to use? If yes, will these continue to be useful in the long run?
Let's take the example of the iPhone 11 here. Everybody had super-high expectations from it because of the significant improvements Apple delivered by launching iPhone X and XR.
The immense success and improvements made everyone believe iPhone 11 would be another masterpiece.
However, it didn't turn out to be that case. Instead, iPhone 11 is considered the biggest iPhone failure in the last 5 years, primarily due to its poor battery life (4.5 hours highest backup).
But it was too late because many people pre-ordered the device. As a result, even after the release, Apple quickly sold millions of additional devices as a post-release purchase.
Wrapping up
We hope you will be super careful before investing your money into one of these devices. It's always safe to buy any device after at least a month or after 6 weeks.
We hope you liked the provided information and guidance. Feel free to ask us any additional questions by commenting below, and one of our experts will get back to you ASAP. Until the next one, stay tuned and have a Good Day!

You might also like