Let's face it, no one really loves the Photos app's Recently Deleted Album as it prolongs the deleting process for the users.
Apple had included this Recently Deleted Album for users who wished to avoid accidentally deleting the important videos or photos from their device with a single click. So, with this two-step process, you can easily go back and restore any media that you don't wish to delete at that time. However, if you are careful about what you are deleting, then this process doesn't feel useful anymore but feels a little tiring and annoying.
If you also feel the same way, then DeleteForeverXS is the perfect jailbreak tweak for you to check out. This is a free jailbreak tweak developed by iOS developer P2KDev which will remove the Recently Deleted album from both iPhone and iPad so you don't need to go to this album and delete your photos and videos to permanently delete them.
Sounds a little familiar? Well, that is because this tweak was there before as well but it was known as DeleteForever and was developed by iOS developer iOSCreatix. However, the latest version known as DeleteForeverXS also includes support for Apple's latest firmware versions.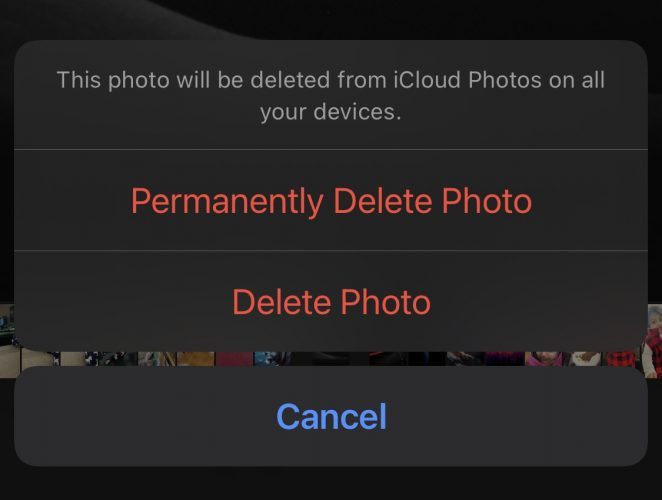 We know that Photos app's Recently Deleted album is a little confusing feature. On one hand, it does prevent you from deleting any good photos or videos accidentally and allows you to revert any changes immediately. On the other hand, having to delete a media twice can be a little cumbersome and annoying.
So, keeping that in mind, we would say that this tweak is great for anyone who is bothered by the two-step media delete process on their device and would like to get rid of a photo or video from the Photo Library in a single click, the first time that they delete it.
If you are interested in trying out DeleteForeverXS, then you can simply download it for free from the Packix repository using the favorite package manager. This tweak is currently supported on jailbroken iOS 13 and 14 devices. Plus, it is open source so you can find the source code for this tweak on the official Github page of the developer if you wish to understand how this tweak works in real life.
What do you think about DeleteForeverXS? Are you tired of double deleting all the media files on your handset and would like to permanently delete them in a single click? Or you want the ability to revert a deletion that you made accidentally? Let us know in the comments below!
You might also like