If you have used iPhone's native Clock app to set up alarms or the Calender app to track the upcoming events, then I am sure that you are used to entering a specific time or data for configuring it.
Now, you might have noticed that iOS and iPadOS 14 replaced the traditional wheel-style data selector with the inline version that will display both the time and the calendar picker for your date. Although many users like this inline selector, but there are many others who aren't used to it and find it a little troublesome.
If you miss the classic wheel-style selector that was a part of the iOS and iPadOS 13, then don't worry. You can still fix it on your iOS and iPadOS 14 if your device is jailbroken with the help of a newly released and free jailbreak tweak known as Date Picker – Wheels by iOS developer Tomasz Poliszuk. This tweak will revert the users to the older wheel-style date picker.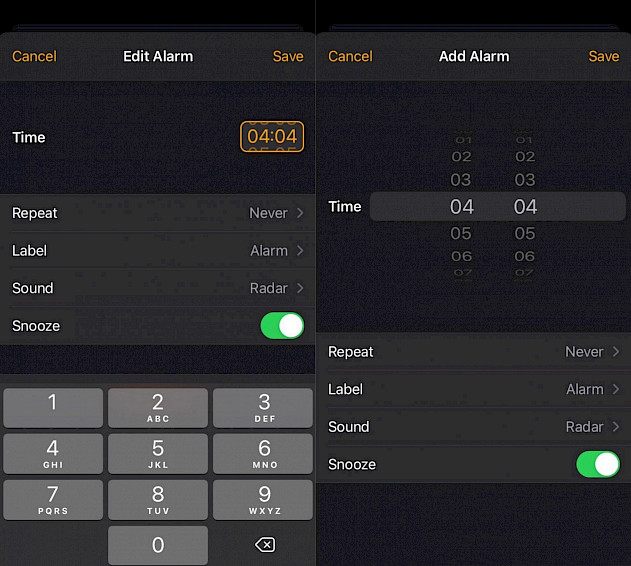 This tweak replaces the new inline date picker on the iOS and iPadOS 14 with the older wheel-style date picker that was a part of the earlier iOS and iPadOS versions. This wheel picker was a native element of Apple's OS so it will feel a little familiar to the users who have been using the platform for a while now.
If you wish to get the old date picker back on your iOS or iPadOS 14 device, then you can download this new jailbreak tweak, Date Picker – Wheels, for free from the BigBoss repository using the favorite package manager. This tweak is only intended for jailbroken iOS and iPadOS 14 devices so you cannot really use it on anything else. Furthermore, it is open source so you can get the source code from the Github developer page if you are interested in learning how it works.
Are you planning to revert the iPhone or iPad date picker to the old wheel-style date picker? Let us know your thoughts in the comment below!
You might also like