Facebook has been testing their new Dark Mode feature on a small number of users since April of this year. And in the past couple of days, they have expanded their testing and included more users. Now, Dark Mode is publicly available for both iPhone and iPad users. If you are unsure of how to manage Dark Mode on Facebook, then read on to know.
Users who don't see Dark Mode
If you are one of those users who cannot see this option yet on your Facebook app then don't worry. This just means that the feature hasn't been rolled out for your area yet. Facebook's Dark Mode is a slow release so it is reaching the customers in different stages. You can check for the Dark Mode in a few days on your Facebook app if it is not currently available for you.
How does Dark Mode work?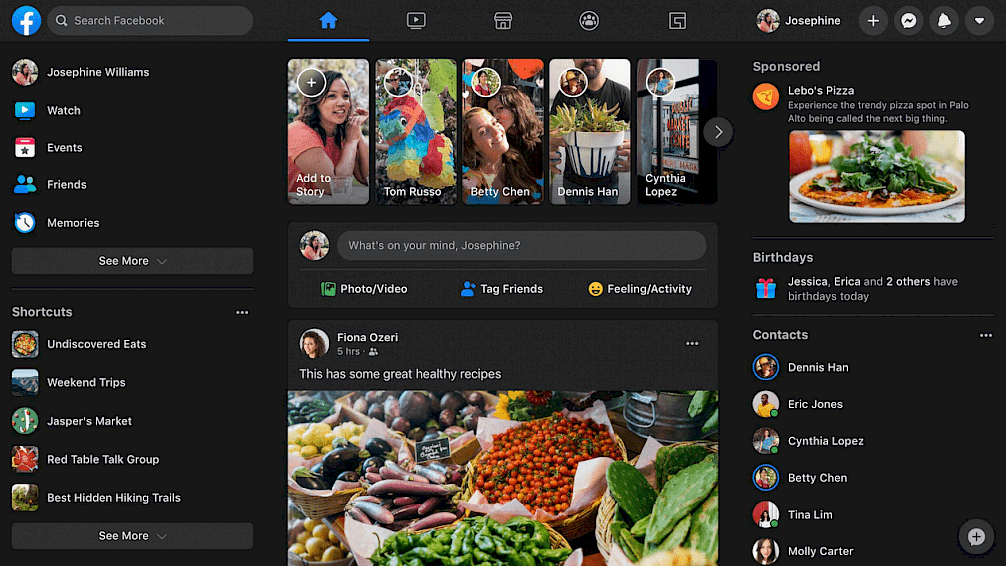 Facebook's Dark Mode works on a simple concept. It basically replaces a user's light UI elements with black or dark alternatives. On an OLED display, you will notice that the pixels light up individually which reduces the need for a backlight. And in contrast, LCD panels require a backlight to light up the pixels.
So, when you use Dark Mode on the OLED display of iPhone X and so on, it helps you in conserving your device's battery. Although Dark Mode doesn't have any effect on the LCD panels, it is a little easy on your eyes when you use FB at night.
You can follow our guide below to learn how to turn on and manage the Dark Mode on your FB app. All the steps have been explained in detail to help you take through this process.
Managing Dark Mode in FB on iOS Devices
If you wish to turn on the Dark Mode on your Facebook app, then head to 'Security and Privacy' settings and opt for the Dark Mode option. From here, you have three options to choose from for managing the dark mode on your phone.
Steps to enable and manage Dark Mode:
Launch the Facebook app on your iPhone or iPad. Make sure that your Facebook app is updated to the latest version.
Click on the rightmost icon.
In the Security and Privacy section, click on the Dark Mode option.
Now, select how your Dark Mode will work in the app. You can choose from – On, Off, and System.
On mode means that your Dark Mode will remain active until you manually disable it. Off mode means turn off the Dark Mode. System mode means that the app's Dark Mode is dependent on the system-wide Dark Mode.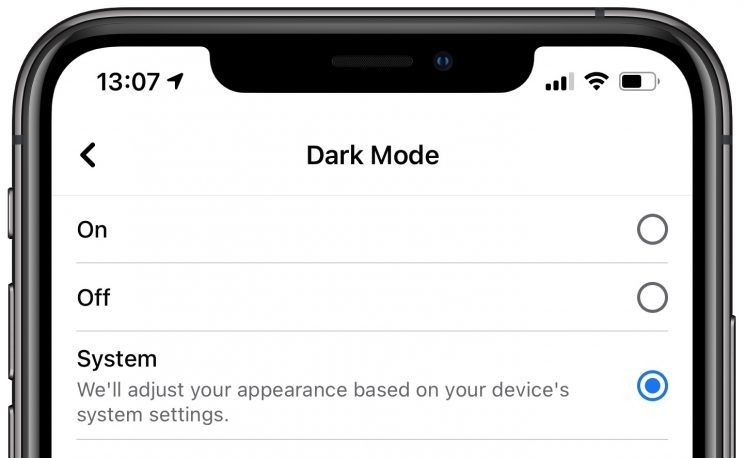 The System mode is great as it will make sure that the Facebook app's appearance matches the device settings. So, if you have scheduled a system-wide Dark Mode for a particular period of time, then your Facebook app will follow this schedule as well. This way, you can set your Facebook app Dark Mode to follow any custom schedule that you might set for the device-based Dark Mode. You can do this by going to Settings – Display and Brightness.
This is how you manage the Dark Mode on Facebook on your iOS devices.
You might also like