Cuboid tweak is the iOS home screen layout manager
kuba - Monday, 22 July 2019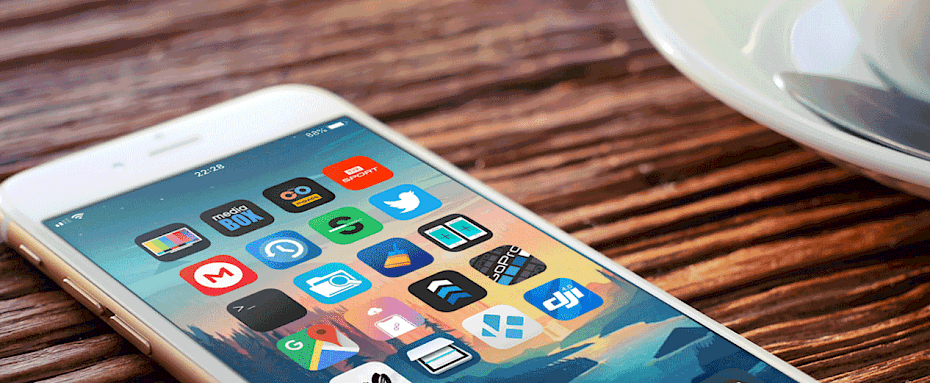 Use Cuboid, the free jailbreak tweak, allowing you to manage the home screen layout. When you will start to modify the icon layout on your iOS device you will never go back to default settings. Download Cuboid from official Cydia Repositories and set the icon layout on your iPhone, iPad, or iPod.
What is Cuboid?
Cuboid is a lightweight home screen layout manager fro your jailbroken device. It offers similar features that you can find in Boxy for free. Set a number of home screen columns and rows, hide icon labels, change vertical and horizontal padding, define new offset, etc.
Cuboid is a free Boxy alternative jailbreak tweak.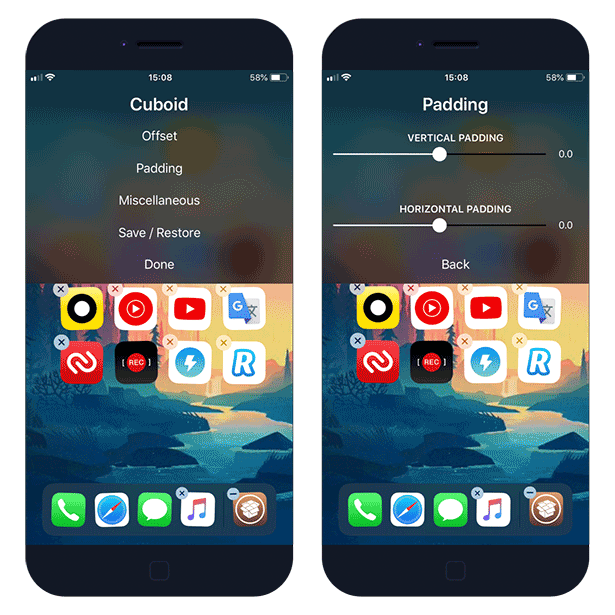 To open the menu, long press on any icon to enter wiggle mode, then long-press on the status bar. Cuboid tweak is also packed with an option to save and restore all settings. Configure a few looks and switch between them with one click. There is also preview feature available.
As all other tweaks developed by @Nepeta and chilaxan also Cuboid lightweight home screen layout manager is available as open-source and you can find the code via official GitHub branch.
How to install Cuboid
You are just a few steps from installing the tweak from Cydia Sources on a jailbroken iOS device. To add Cuboid Repository to your list of Cydia Sources follow our step-by-step guide.
Step 1. Open the Cydia app on your device.
Step 2. Tap Sources → Edit → Add the official Cuboid repository Nepeta repo or mirror via Nepeta Mirror.
Step 3. Switch to Search Tab and type Cuboid.
Step 4. Tap the Install button.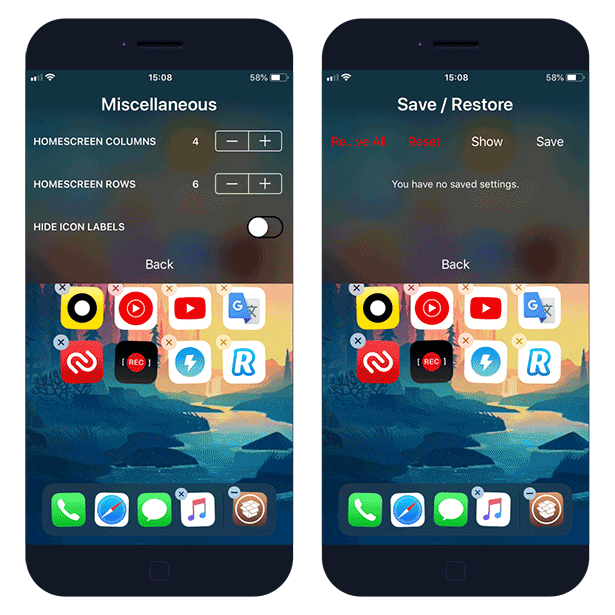 The tweak can be activated only from the home screen and you will not find any preference pane of its own in the Settings app. Moreover, there is a quick option to reset all layout settings to iOS default.
Changelog
Version 2.0.1
Added an option to show current settings (in a popup).
Version 2.0.0
Complete UI overhaul, redesigned UI, live preview and a nicer preset manager.