Several key virtualization software companies such as VMware, Docker, Parallels, etc. are currently working on solutions so that Windows software can be used on Apple Silicon Mac as well. However, CodeWeavers has released a software solution known as CrossOver that is capable of running your Windows games and software on Mac mini, Macbook Air, and Macbook Pro.
According to a CodeWeavers developer, Brendan Starks, the CrossOver software by their company can easily run 32-bit and 64-bit games and apps by Windows on the new Apple Silicon Macs. In fact, the company was also able to run Windows 32/64 games and apps on the Wine software run on Apple's Rosetta technology. And the best thing about CrossOver software is that, unlike other virtualization software, you don't need to install the entire Windows system to play your Windows games or apps.
The developer Jeremy White from CodeWeavers said that they are able to launch CrossOver and install and use a wide range of Windows apps after getting the Big Sur 1.1 beta version on the software. Currently, they are working on testing the software with all the Windows apps and games and are making a list that will work on the Apple Silicon Macs.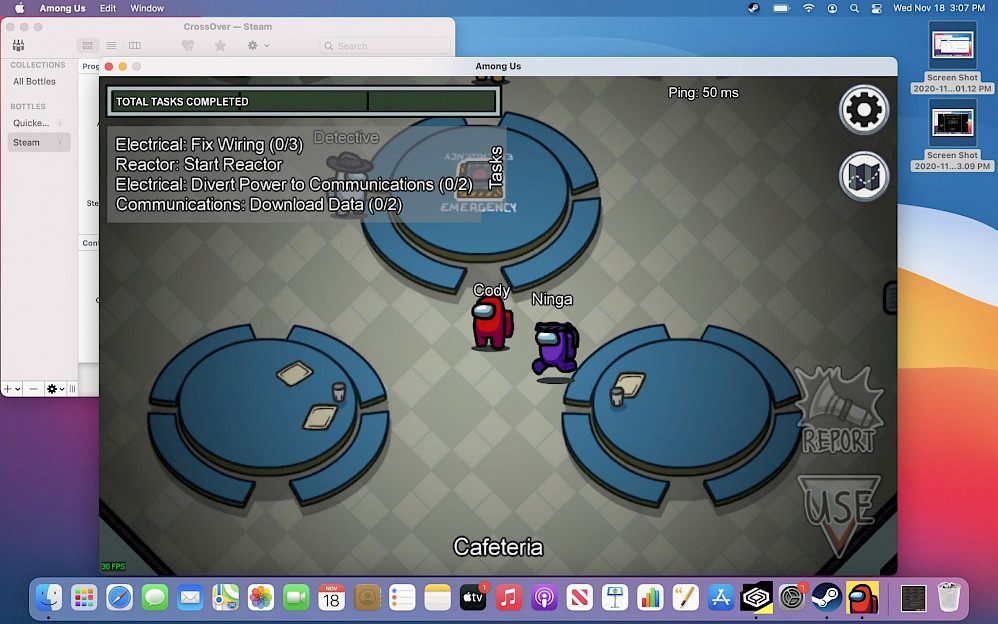 And guess what? You can even play Among Us on the CrossOver software. Jeremy White writes in the blog that is it pretty cool as there is a lot of emulation going on in the software. Basically, you will be running a 32-bit Windows Intel binary on a 32 – 64 bridge in Wine/CrossOver on macOS, over an ARM CPU that emulates x86. And the most amazing part of all this is that this system works perfectly well. In fact, you can easily run Team Fortress 2 on CrossOver software on an M1 Macbook Air that has 8GB RAM and 265GB flash storage.
Sure, the software isn't completely stable right now and is a little patchy so the FPS kind of sucks too. But the main thing is that it runs. And it is quite incredible how stable it is since x86 code is being run by Wine via Rosetta 2. There is some lag due to the Rosetta overhead but White assured the users that their developers are working on a fix for it for a smooth performance.
As we mentioned before, several other virtualization companies are also working on a solution to run the Windows software on M1 Macs.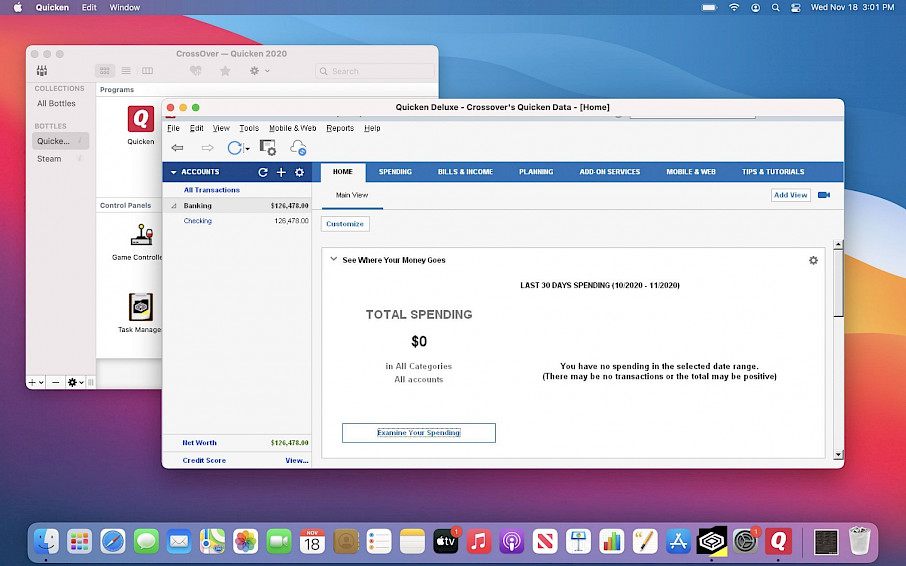 Parallels Company has even said that they are making amazing progress in getting the ability to run the Windows software on M1-powered Macs along with macOS on the Parallels Desktop software. Even VMware has mentioned that it is currently working on an M1-compatible version of the virtual machine so that users can run Windows apps and games on M1 Macs.
However, neither of these companies has mentioned when their software will be ready and made available to the public. So, currently, CrossOver by CodeWeavers is the only company with a tangible solution that is available to the users.
You might also like