Cracking iOS apps on jailbroken devices is really easy with tool like CrackerXI+. Using this software you can decrypt any installed AppStore app and generate fakesigned IPA that can be shared with other users for free. Download CrackerXI from official Cydia Repo and hack your first app.
What is CrackerXI+?
CrackerXI+ is a free jailbreak application allowing you to crack iOS apps installed on your device. The tool is really easy to use. After launching the app you will see a list of all applications listed on your device. Click on an app name to decrypt the binary or full IPA. Cracking app will take a few seconds.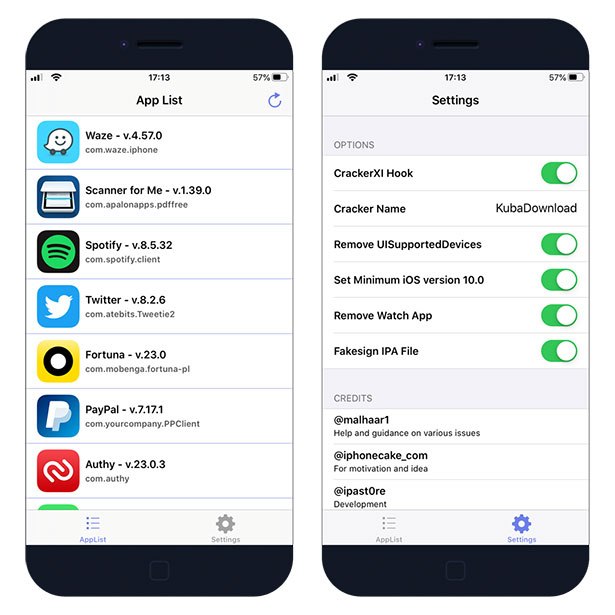 The decrypted app will be available in /var/mobile/Documents/CrackerXI folder. You can share the generated IPA file with your friends. The package can be installed using tools like AppSync Unified, ReProvision, or Cydia Impactor. CrackerXI+ supports also the newest version of iOS 13.
CrackerXI provides also some basic options that can be changed in the Settings tab. Define Crackers Name, Fakesign IPA file, remove Watch App, set min iOS version 10, Remove UISupportedDevices, or activate CrackerXI Hook. Moreover, you can share the cracked IPA with AppCake.
How to install CrackerXI+ from Repo
You are just a few steps from installing the tool to crack iOS apps from Cydia Sources. To add CrackerXI+ Repo to your list of Cydia Sources follow our step-by-step guide.
Step 1. Open the Cydia app on your device.
Step 2. Tap Sources → Edit → Add the CrackerXI+ Repo.
Step 3. Switch to Search Tab and enter CrackerXI.
Step 4. Tap the Install button.
Step 5. The app icon will appear on the home screen.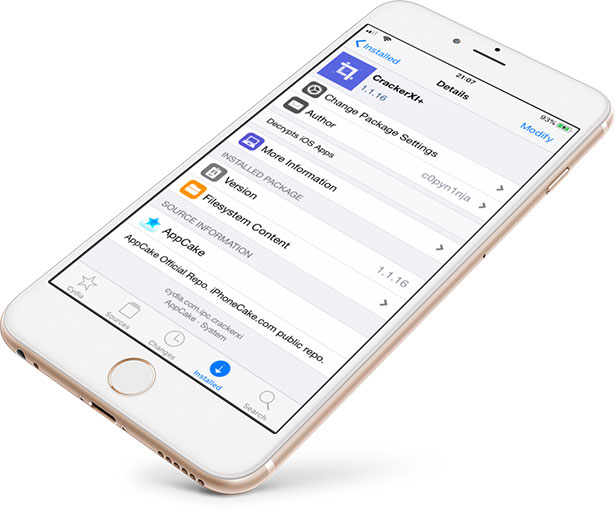 How to crack iOS app?
After jailbreaking iOS using tools like unc0ver or checkra1n you can crack any iOS app downloaded on your iPhone. Installing a tool like CrackerXI+ will help you to decrypt and fakesign IPA packages.
Step 1. Open CrackerXI+ app.
Step 2. Tap the refresh button on AppList panel.
Step 3. Open Settings panel to and activate all options.
Step 4. Navigate back to the AppList and click on an app to start.
Step 5. Select decrypt Full IPA instead of Binary only.
Step 6. Processing and generating the IPA file will take a few seconds.
Step 7. After complete, the IPA file will be located in Documents folder.
You might also like