As more and more of us get interested in gaming, an increasing number of businesses and developers have jumped into the market to help meet the ever-growing demand. There are now thousands of small development studios that swim around in the same waters as the giant whales that are the big publishing brands like EA and Ubisoft. But there is room for everyone as millions of new people take up gaming each and every year.
The same is true for iGaming, with dozens of online casinos all serving the millions of people that enjoy playing classic games like blackjack, roulette, and slots. That's not to say there isn't a competition though, in fact, most of the biggest brands in casinos work hard to attract new customers in this crowded market, leading many to offer bonuses and free spins to their customers when they first sign up.
Apple is already a big player in the gaming market, though its involvement is in the distribution of mobile games through its App Store and the Apple Arcade subscription service. Outside of this, the Californian company has (mostly) stayed out of the gaming industry.
But as we know, almost everything Apple touches turns to gold. It single-handedly revolutionized the music industry by creating iTunes and allowing consumers to buy a single track rather than an entire album just to be able to listen to one song.
It did the same with the MP3 player market, producing the iPod which could handle thousands more songs than most other devices on the market at the time. Apple's iPhone helped to kick-start demand for smartphones and the company's iPad pretty much created the market for tablet computers on its own.
The Apple Watch has also been revolutionary in the wearable market and Apple TV has enjoyed a lot of success too. Meanwhile, the new Apple M1 processors look set to change the way we look at processors and possibly even kill off the x86 and x64 CPU architectures.
So with all its resources, its genius, and its might, could Apple take on the gaming giants of Microsoft, Sony, and Nintendo? Could the company from Silicon Valley do what companies like SEGA and Atari failed at?
After all, there are rumours that circulate every few months that the company is working on a new games console or platform. But are they talking about a realistic prospect or just writing click-bait titles to capture the attention of Apple fanboys and fangirls?
It Wouldn't Be Apple's First Foray Into Gaming
If you're a "new" Apple fan, by which we mean someone who only started buying the company's products after the release of the iPod and iPhone, then you're probably unaware that the company has not always been as magical as it once was.
In fact, the company almost went under in the late 1990s after a string of bad decisions by the management team that ousted Steve Jobs. It was only thanks to a $150 million investment from Microsoft that Apple was saved.
In the lead-up to this turbulent time for Apple, the company created several products that were a flop. One of these was the Newton PDA, a touchscreen device for making your calendar, contacts, and some other important info available on the go. It was quickly scrapped by Apple upon Jobs' return due to poor sales.
Another failed product was the Apple Pippin. It was described as being a key part of the home "audiovisual, stereo, and television environment", which is business-speak for being an "all-in-one" entertainment box.
However, it never managed to succeed in any of these areas. It was too expensive, too slow, too confusing, and too late. As a result, just 42,000 units of the Pippin were sold, a far cry from the millions Apple can shift of just about anything.
For that reason, Apple will always be very cautious about developing another gaming machine. Of course, the failure of the Newton didn't stop it from succeeding with the iPhone or iPad, but past events will still weigh on the company's collective memory.
Too late?
Another factor that could hold Apple back from creating a new gaming machine is the fact that the console market could well be on its way out. A lot of consolidation has taken place over the last few decades with big names like Atari and SEGA falling by the wayside as Nintendo, Microsoft, and Sony have hoovered up all of the market shares.
Creating an entirely new console ecosystem would be a challenge, even for Apple, so that wouldn't be an attractive prospect for the company.
The console's days also appear to be numbered. Most companies are already working on creating a console-free way to enjoy AAA games that uses cloud computing and the internet instead of the player having their own big box at home.
It could, therefore, be too late for an Apple console to establish itself in a crowded, consolidated, and time-constrained market.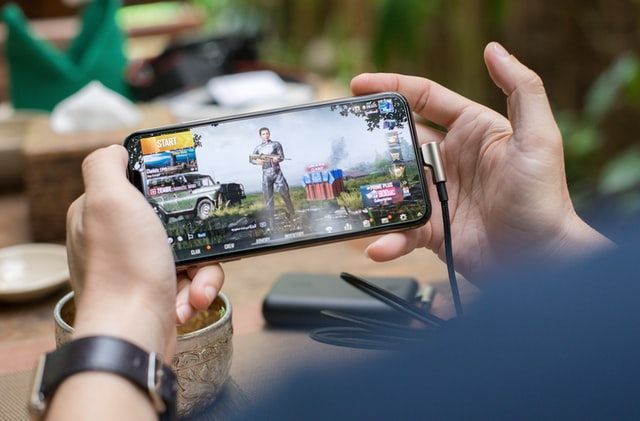 Something Different
That said, we know that Apple always does something different when it enters a market. When it launched the iPhone, it was the first to pioneer touch-only input and its iTunes platform was a disruptive force in the music industry when it first opened its virtual doors.
If Apple is to have any success in the gaming market outside of what it already does, it's going to have to do something very different.
This could be a venture into the VR gaming market with the often-rumored Apple VR/AR headset or a hardware-free streaming service that is slotted into the existing Apple ecosystem. The latter would allow users to use their iPhone, iPad, or Apple TV to play much bigger games than can run natively on any of these devices.
The other companies that are already working on these are still having to overcome teething problems. In VR, picture quality and eye-tracking are still constraints while streaming still has lag issues.
So if Apple is to try its hand at either of these, it will likely wait until the hardware is in a position for it to offer the quality user experience that the company has become known for.
You might also like