After the rumors of a foldable iPhone, the rumors of a new Foldable iPad is out on the market.
And here's everything we know about it…
The News:
According to multiple reports, Apple might be working on a bigger, more foldable iPad Pro model.
Display Supply Chain Consultants (DSCC) analyst Ross Young recently claimed that Apple is examining the possibility of making notebooks available with folding displays.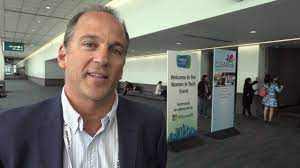 The company is believed to be discussing the possibility of such devices that have displays of 20 inches with its partners. The display size may be able to accommodate 4K resolutions or even higher, as per Young.
Young has revealed a vast variety of precise insights into Apple's plans, including his report on the iPhone 13 Pro's ProMotion display and the bezels and display sizes on the new sixth-generation iPad mini, the 16 and 14-inch MacBook Pro's mini-LED screens equipped with ProMotion, and much much more.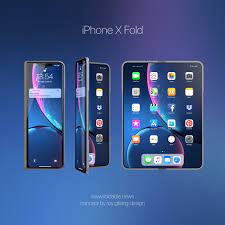 Therefore, his reports are worthy of consideration.
However, while Young said the device was a "foldable notebook," there could be a chance that, in the case of an all-screen model, it may be the foldable iPad Pro. In the end, an all-screen notebook operating on macOS could be a threat to an iPad Pro, so the device running iPadOS could be more logical.
There have been some shaky reports about Apple working on the possibility of a foldable iPad Pro in the past, so this idea could not be completely uncommon. It's also interesting that this development could be in line with reports of a bigger iPad Pro.
I'm told that Apple has engineers and designers exploring larger iPads that could hit stores a couple of years down the road at the earliest. They're unlikely for next year—with Apple's attention on a redesigned iPad Pro in the current sizes for 2022—and they may never come at all.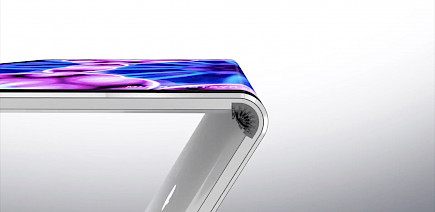 But a big iPad would be the perfect device for many people, including me, and would continue to blur the lines between tablet and laptop." said Mark Gurman.
At the very least, two Apple vendors, BOE and LG Display, are working to provide Apple with OLED displays in larger sizes for the upcoming iPad versions.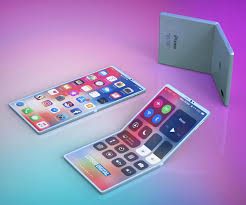 Young claimed that the launch date for Apple's foldable notebook will be "likely later" than 2025, with 2026 or 2027 being considered plausible options, but there's still a chance Apple will end the project sometime before 2026.
He also said that the notebook that folds up could be an entirely new category of products for Apple.
However, with so little information about the new shape at this early stage, the product could likely be the foldable iPad instead of the actual MacBook.
However, Young said that Apple's long-anticipated foldable iPhone is being held back until 2025, which is a considerable delay in comparison to the previous expectations that the phone would debut sometime in 2023, or even 2024.
Winding-up
If you think carefully the larger screen of the iPad eventually makes it better suited to a flexible display.
So, no matter if you might see a folding iPhone in the future, the introduction of a folding iPad is way more plausible.
You might also like