Over the stretch of a few months now we have brought to you a lot of great content.
From news to tutorials, from iPhone hacks to Jailbreaking tips. So, it was time we took a step back and went back to the basics.
Thus, we welcome you to a brand new series of articles called "Apps for iOS" where we will inform you about some unique apps that you can get your hands on.
So, without further delay, let us take a look at what we have waiting for us today…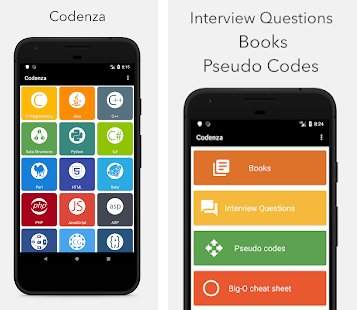 Macbooks and iPads are the go-to devices for coders and software developers around the world. But, as you know coding could sometimes be a hard task.
You have to remember a lot of semantics and methods for even a very simple function. Thus, it is very common for a developer/ coder to forget some basic lines of coding whilst working on a project.
Right now there are a lot of websites like Geeksforgeeks and Stack Overflow, that cater to this problem. But, you will have to go through a manual searching process every time an error pops up.
And, Codenza is here to relieve you from that mess.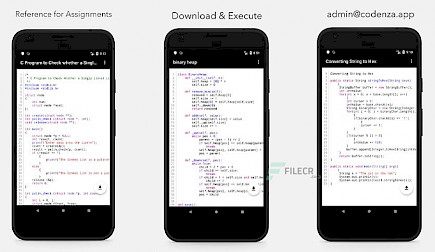 Codenza has a set of numerous basic to advanced byte-codes of different programming languages that you can look into any time you want.
Right now Codenza provides coverage for codes in programming languages like:
C
C#
C++
Java
SQL
Javascript
Perl
Kotlin
Python
Visual Basic
PHP, and much more.
It is like a true encyclopedia of programming languages.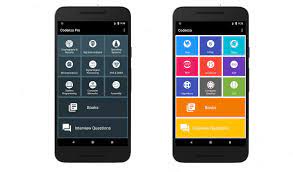 Searching codes in Codenza is very easy. Millions of codes are provided in tabular form based on their language domain. You have to just click on a domain and search for the problem you are looking for, and Codenza will provide it.

Download and Setting Up
If you want to download Tide on your iPhone, then:
Go to the Official Website of Codenza or Cydia Store, anyone is fine.
Look for the download for iOS option,
Now click on download and wait for the download and installation to complete.
The whole process will not take more than 5 mins.
Setting Up
You don't have to allow any special permissions or create any accounts to use Codenza. It will just hang in there on your device. But be sure to update it from time to time.
And that's it…
Enjoy working out meditating with Codenza as you may fancy.
You might also like