In the last couple of weeks, we have noticed that a lot of jailbreakers are heading to /r/jailbreak or other social media channels to share the uptime of their handsets. It would seem that a few jailbreakers actually enjoying showing off the stability of their pwned handset, especially when comparing one jailbreak to another.
Some do this by showing how long their handset is running in a jailbroken state without needing to get re-jailbroken because a longer uptime means that the handset hasn't rebooted itself or unexpectedly crashed.
Typically, jailbreakers need a mobile terminal application to figure out the current uptime of their handset in a jailbroken state. However, you can make this process much easier for you by using a newly released and free jailbreak tweak named CCUptime. This tweak was developed by iOS developer ItzNebbs. What this tweak does is to add a button to the Control Center that can be used to get the information with just a simple tap. Once you tap on this button, a pop-up button is displayed on the screen that shows the number of days, hours, minutes, etc., that the handset has been running on in its jailbroken state.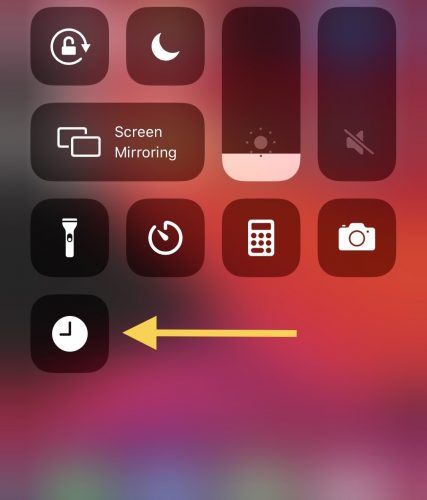 A few of the users who downloaded Odyssey and unc0ver noticed that their handset displays a months' or a year's worth of jailbreak uptime. And you can check the uptime with the help of this tweak. One of the best things about CCUptime is that it is quite easy to enable it. Although you don't get an option to customize the tweak to your liking, you get a new option added to the Control Center preference pane that can be accessed through Settings – Control Center – Customize Controls. Here, you can enable the CCUptime module and select the positioning of the module.
Now, if you are interested in checking the jailbreak uptime on your handset, then this could be a nice addition for you. However, if you aren't interested in all that, then this might seem like an unnecessary waste of space. But an important thing to remember is that with the help of this tweak, you can determine whether a jailbreak is stable on a device or not.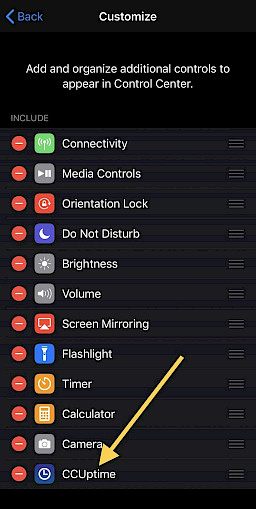 If you would also like to join in on this fun, then you can download CCUptime tweak for free from the Packix repository using your favorite package manager. This tweak is currently supported on jailbroken iOS 13 and 14 devices.
Do you know your handset's current jailbroken uptime? Do let us know in the comments and also tell us which jailbreak you are using currently on your handset.
You might also like