Over the stretch of a few months now we have brought a lot of great content.
From news to tutorials, from iPhone hacks to Jailbreaking tips. So, it was time we took a step back and went back to the basics.
Thus, we welcome you to a brand new series of articles called "Apps for iOS" where we will inform you about some unique apps that you can get your hands on.
So, without further delay, let us take a look at what we have waiting for us today…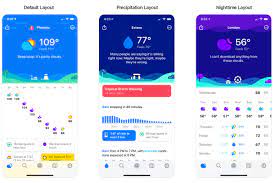 In our busy lives, most of us need to be updated with basic stats like news, weather, and current affairs. But, there's always a problem with which operator to choose from.
Whether news channels/ news apps or weather apps, there are hundreds of options that do the same thing. Some are paid whilst some are unpaid.
But, when it comes to such apps that we so deeply depend upon we always want free stuff, right?
Now free weather apps are good but they are often not at par with paid ones. Even Apple Weather is not so trustworthy sometimes. (If you remember the 69-degree controversy) Thus, we all need a trusted news app that can fulfill all our demands.
And that's where Carrot Weather comes into play.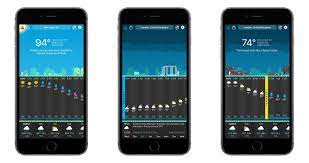 Carrot Weather is by far the most widely used and most popular weather app among iOS users, and for a good reason.
This free-weather app packs in some serious performance that even aid apps can't match. With Carrot Weather you can get a daily feed of your local weather, get alarms about atmospheric disturbances, and also set multiple weather billboards to keep an eye on the weather of the different places.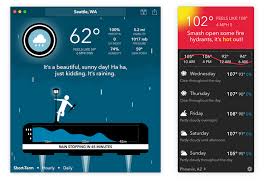 Carrot Weather is partnered with some of the most trusted global weather forecasters like Foreca who are world-renowned for giving the most accurate predictions.
So, if you are not happy with Apple Weather and want something new, look no further than Carrot Weather.
Download and Setting Up
If you want to download Carrot Weather on your iPhone, then:
Go to the App Store or Cydia Store, anyone is fine.
Type "Carrot Weather".
Click on the very first option you will find,
Now click on download and wait for the download and installation to complete.
The whole process will not take more than 5 mins.
To set up Carrot Weather:
The newest version of Carrot Weather needs you to create a user ID, you can avoid it by using your Apple ID too.
Now, give Carrot Weather permissions for locations, notifications, and messages.
Then, go to the settings → weather app → location confirmation → Add new.
Now in "Add new" make Carrot Weather your default weather app.
And that's it.
Enjoy uninterrupted weather updates from Carrot Weather.
You might also like