A lot of modern cars now include a feature known as CarPlay that allows the iPhone users to interface with a few apps directly from the car's touch screen-equipped head unit. The only issue is that not all apps are supported on CarPlay.
If you are looking out for more from the CarPlay user experience, then you should try the newly released and free jailbreak tweak known as CarPlayEnable. Developed by iOS developer Ethan Arbuckle, this jailbreak tweak effectively allows iOS 14 users to interact with almost any iPhone app using the CarPlay feature.
Most of the apps that you can use via CarPlay are the ones that will help the user in driving such as navigation, calling, music stream apps, and so on. So, you will be able to use apps that allow you to find the way, call someone when you are driving for some help, or keep yourself entertained so that you don't get distracted or bored.
This is why it is no surprise that video playback apps are not supported on CarPlay as they might distract the user when they are driving and accidents might occur. However, a video playback app can come handy if you are waiting in the car in the parking lot or have some time to kill before you start driving again and this is where CarPlayEnable comes into the picture.
This tweak allows you to use video playback apps in the vehicle assuming you have a pwned iPhone and a CarPlay-compatible vehicle. So, you can easily watch YouTube videos, browse the Internet, and do more with the help of the car's dash-mounted display. Earlier, this was not possible and it is only possible now with a third-party hack.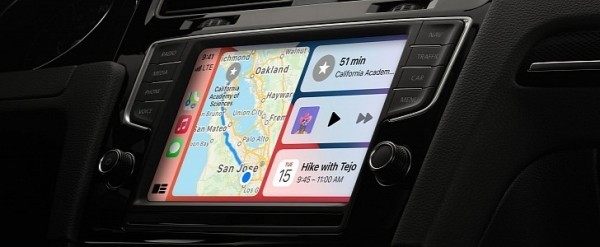 Another amazing thing about CarPlayEnable is that it works effortlessly even when your handset is locked. So, you can continue to watch your favorite videos even when your handset falls asleep and don't have to worry about the battery drainage.
Of course, currently CarPlayEnable doesn't offer support for all the apps and if you read the tweak's description, you will notice that it doesn't support the DRM content. This means that you cannot watch content from DRM-supported apps such as Netflix, Hulu, etc. on the vehicle's head unit. Although it is not a surprise, it might turn off many customers who were looking forward to using these streaming apps to watch the movies and TV shows while waiting in the vehicle.
If you are interested in getting CarPlayEnable, then you can download it from the BigBoss repository for free using your favorite package manager. This tweak is currently available for jailbroken iOS 14 devices only and you can find the source code on the developer's GitHub page.
One thing to remember when using CarPlayEnable is that, make sure you use it responsibly and don't watch videos when you are driving the car as it can be dangerous.
So, what do you think about CarPlayEnable? Would you like to give it a try or not? Let us know in the comments below!
You might also like