Apple policy disallows developers to publish apps breaking copyrights. And yet, once in a while, someone manage to smuggle an app to the AppStore pretending it is used for different purpose. Box Loca was published as a movie tracking app, but it can also stream pirated movies for free.
What is Box Loca?
Box Loca for iOS is a free app to watch the most popular movies and TV shows on your mobile device screen. It was published in the AppStore as a free tool to track your favorite TV shows and movies, discover upcoming films in theatres, read news about production, etc.
Note: The app supports watching and streaming any Movie and TV Show available in the database.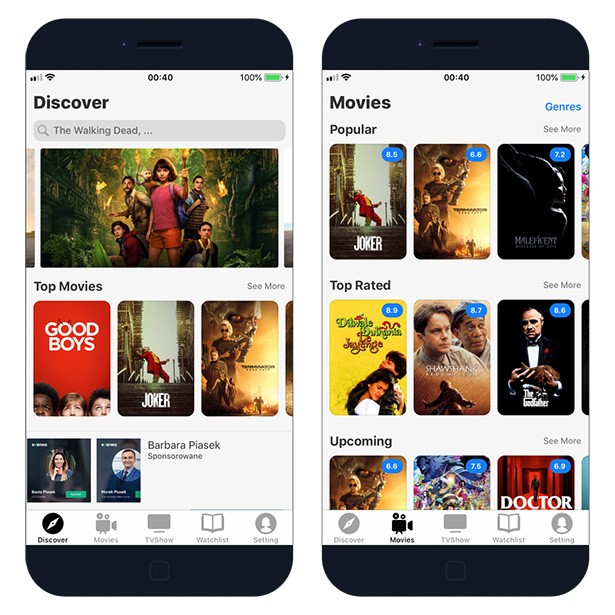 Box Loca offers access to huge collection of movies and TV shows. Search for films or filter the list by genre. Every item comes with proper description, rating imported from IMDB, runtime, option to watch trailer and add to watchlist. You can also discover related films and shows.
After you will click on the movie poster a list of all available streaming files will be displayed. Select film to watch by file size, or video quality. The platform aggregates videos in 360p, 480p, 720, 1080p resolution. The quality of video in full HD is amazing. Ther is no option to download video files.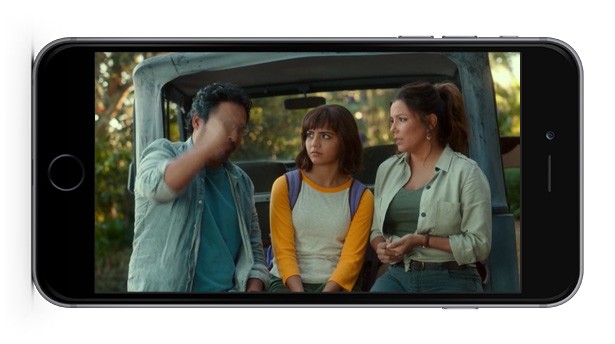 The Box Loca video player offers only basic options. You can move the video position on the timeline or stream the movie on the big screen using your Apple TV. Before each movie, a few second advertisement is displayed. The movie app is available in Light and Dark mode.
Box Loca tracks all shows and movies based on track.tv. To use this feature, it's required to login to trakt.tv platform and then sync via code to follow all schedules and notifications from movies and TV shows on your iPhone, iPod, or iPad. This option can be activated from Settings tab.
How to install Box Loca
Step 1. Open official AppStore app on your device.
Step 2. Search for Box Loca.
Step 3. Tap on install the app.
Step 4. Confirm your login and password to the AppStore.
Step 5. After the download will finish Box Loca icon will be displayed on the home screen.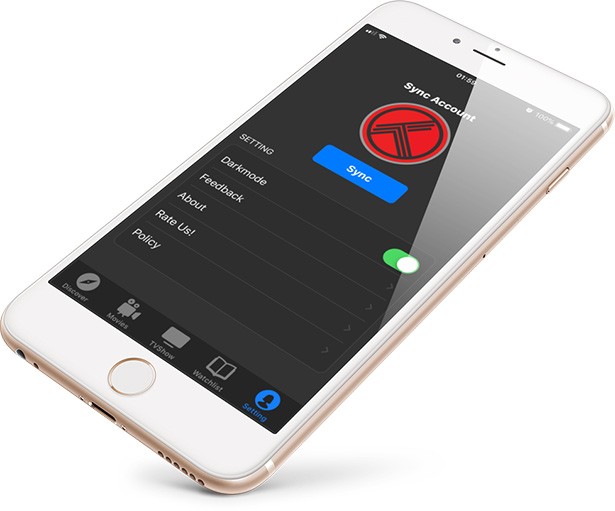 Free Box Loca alternatives
Box Loca is the only movie app allowing you to stream full-length videos of movies that is available for download in the official AppStore provided by Apple. Please have in mind that watching Hollywood blockbusters and popular TV shows on this and other platforms is illegal.
1. MediaBox HD
MediaBox HD is a great alternative for Box Loca app packed with a lot of unique features allowing to play movies on mobile device or TV. The app supports DLNA receivers and AirPlay offered by Apple TV. All titles come with trailers, download and play options, and VIP users have access to soundtracks.
2. MovieBox
/
MovieBox is the successor of Showbox that offers a lot of great features including an option to read news related to the movie industry, watch upcoming movie trailers, add TV Shows and movies to favorites, play movies and TV shows, and follow new releases of your favorite shows.
3. Popcorn Time iOS
Popcorn Time iOS is a free app allowing you to stream and watch movies, and the latest episodes of popular TV series from your mobile screen. The player aggregates links to torrent files with video. Access movies and TV series bookmarks from the main page. A perfect alternative for Box Loca app.
4. ZiniTevi
ZiniTevi is a great movie app like Box Loca offering access to your favorited videos and TV shows on iOS for free. The app offers full support for AirPlay allowing you to cast videos directly to any device connected to Apple TV. You can also cast videos to DLNA devices, or Google Chromecast.
5. ToonsNow
ToonsNow is a free Box Loca app alternative with a catalog of cartoons, anime movies and TV series featuring a total of over 13500+ videos and raising. The app supports Standard player for playing MP4 or MOV files, as well as VLC player for MKV, AVI file formats compatible with AirPlay.
You might also like