If you are one of those users who tend to do frequent multitasking between devices, especially with your iPad, iPhone, and computer, then this newly released jailbreak tweak is for you. Boardy is a new jailbreak tweak that was developed by iOS developer Greg0109.
This jailbreak tweak integrates the clipboard of your devices so that you can easily copy content from your mobile handset and then paste it in on your computer or iPad or vice versa. And the best thing about this tweak is that it is supported on all major platforms and operating systems such as Linux, Windows, and macOS.
It is extremely easy to use Boardy as you simply need to install a custom server on your PC and then connect it to Boardy on your jailbroken device. You can use the preference pane in the Settings app after installation to perform this task to connect the jailbroken iPad and iPhone to the PC.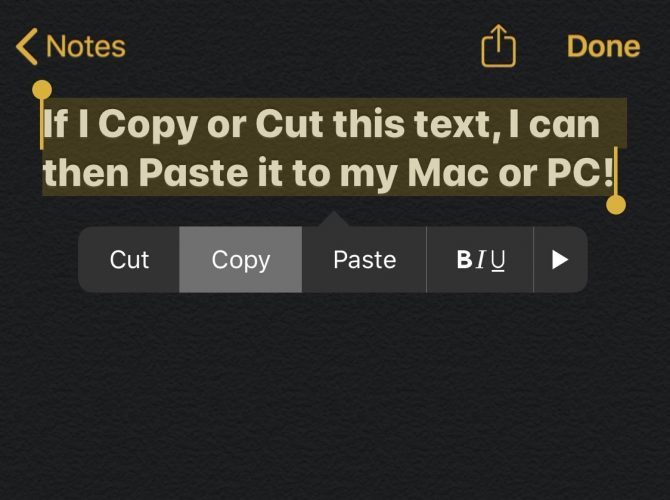 In the Settings app, you can enable or disable the tweak whenever you want and input the IP address of the PC where you will be installing this custom server software. There is also a Respring button available that can be used to save your changes. But if you change the IP address, then you need to click on the Save IP button also every time before you click on the Respring button.
Once you configure the tweak and install the server, the rest is quite easy. Whenever you copy something on your iPhone or iPad, you will automatically have the option to paste it on your personal computer. And similarly, if you copy something on your PC, then it will be available for pasting on your iPhone or iPad.
Another great thing about Boardy is that it gives you the ability to copy both text and images and pastes it both ways. So, you can copy it on your iPhone or iPad and paste it on your PC or you can copy it on your PC and paste it on your iPad or iPhone.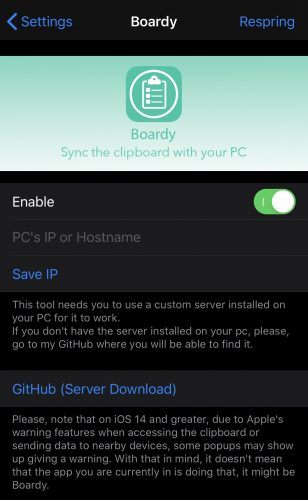 If you wish to improve your user experience and want to try out this amazing inter-device clipboard, then you can buy a new Boardy tweak for just $1.99 from the Chariz repository via the favorite package manager. This tweak is supported on jailbroken devices with iOS 13 and 14. It is also compatible with macOS Big Sur, HighSierra, Ubuntu 19.10 and later, Windows 10, and so on.
So, are you planning to sync your clipboards so that you can share content on your mobile phones and PC too? Do let us know if yes or no and why not in the comments section.
You might also like