Best spy apps to use in 2021 to keep an eye out on your kids
Spy apps are popular among parents to keep an eye on their kids. With the correct spy app, you can detect the upcoming danger on your offspring and protect them from kidnapping, cyberbullying, and addictive games.
There are lots of other negative things like porn and abuse on the internet that your child can get exposure to. To protect kids from these things, numerous spy apps have been created for parents. But do you know which one of them is best?
Here is a list of the best spy apps of 2021:
Famisafe
Famisafe is considered one of the best parental control apps to track kids' activity. The app is available for both Android and iOS users. As soon as you install the app, you can immediately select the real-time location of your kid and restrict their screen time regulation.
You can also report device activities. The app has three days free trial, and for premium services, you will have to purchase it. It also shows the last update and the battery status of your kid's phone. You can set a geofencing parameter for your kid.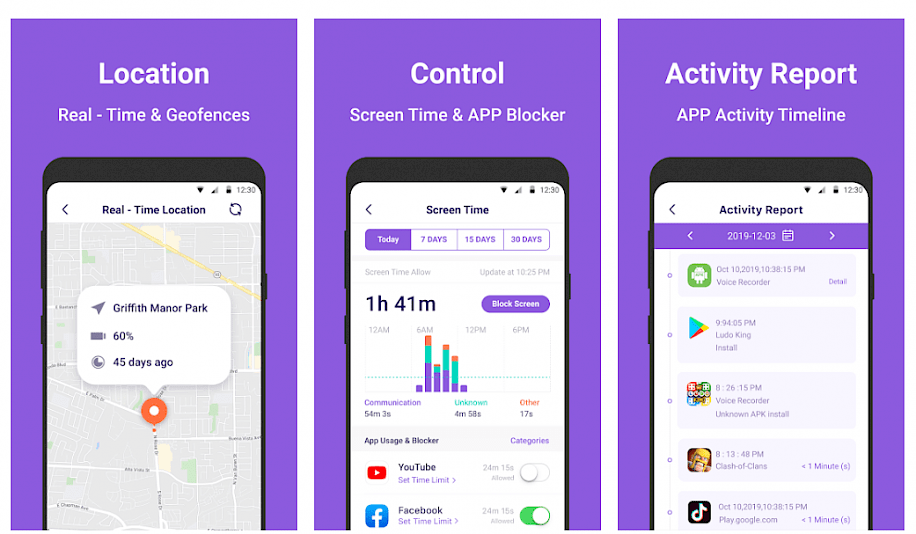 Features:
screen time limiting
location tracking
website filtering
game & porn blocking
suspicious photos and texts detecting
Safespy
The app is available for Android, iOS, and iCloud. The app allows easy online and offline monitoring of your kid's phone. You can look at the online activities of your app, including the browser history of your kid's phone, and can also restrict it.
You can easily navigate from one tab to another in the app to monitor your kids' activity. Furthermore, you can also go through the messages and chats of your kids.
Features:
Paid app
Calls and location tracking
Browser history
Photo and video preview
Social media tracking
Qustodio
Qustodio is one of the most trusted parental control apps. The app was launched in 2012, and it allows easy access and tracking of your kid's phones.
To get started with the app, download it on your phone and your kids' phone and log in with your ID. The app allows monitoring all the online activities of your kid's phone, including Google searches.
You can also monitor the location of your child anytime to ensure that they are in a safe and sound place. The app provides a direct link to the websites and YouTube videos that your kid spends time on.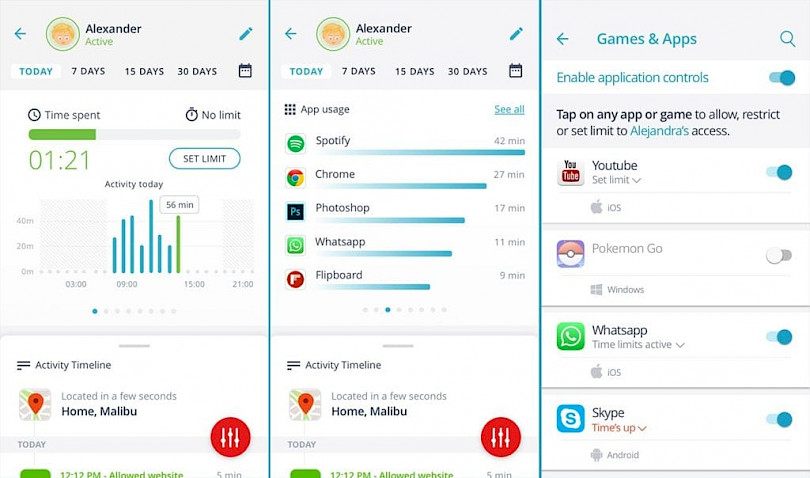 Features:
Screen time
Web activities
App activities
Google searches
Calls and locations
Conclusion
Spy apps allow you to monitor the online and offline activities of your kids. Look for any suspicious activity and protect your child from harm and online threats.
You might also like