All music lovers know that one of the best ways to discover new music tracks to listen to is by listening to a radio station. You could listen to your favorite radio show on an FM station or listen to some new tracks. And the best part is that there are a lot of radio apps for Mac that one can download and listen to.
These radio apps can be used to play oldies, sports coverage, or some new tracks. And you will always be surprised about the next track that is played on these radio shows.
You can choose to download and use just one or multiple radio apps at a time. If you are looking for something new, then we have listed down a few of the best radio apps for Mac.
SomaFM Radio Player
Are you looking for a unique radio app that is mainly related to music? If yes, then SomaFM Radio Player is perfect for Mac as it gives you 30 distinct stations for alternative and underground music. You will find a station for every mood and taste on it and can find seasonal tracks as well.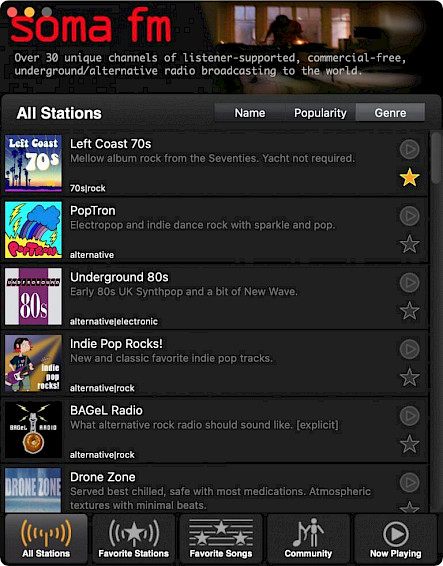 Here are a few features to check out:
You can sort the stations by genre, name, etc.
Favorite your songs and playlists.
Find and buy your favorite song directly from the iTunes store.
It is a free app and they just accept donations.
Triode – Internet Radio
With Triode – Internet Radio, you can select your recommended station or find your favorite station. You will be able to find a radio station that plays your favorite songs, informative news radio, or sports news and listen to it whenever you want.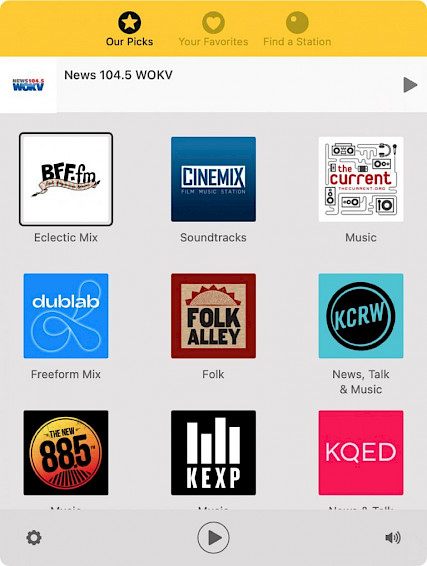 Here are a few features of this radio app:
Use the Dock or menu bar icon to manage the playback.
Configure the app's appearance to light, dark, etc. theme.
Get a notification when the music track changes on a radio station.
Configure the logo and colors of the station for easy recognition.
Triode makes it easy for users to browse radio stations in their local area and far away too. For adding favorite radio stations and listening to high-quality work, you will need to buy a subscription plan. This is a free app but a paid version that offers you extra features including the ability to sync the app on your other devices as well.
myTuner Radio Live FM Stations
One of the best radio apps for Mac, myTuner Radio Live FM Stations is a complete package as it provides you with over 40,000 radio stations in 200 countries. And it gives you podcasts and music in a single app.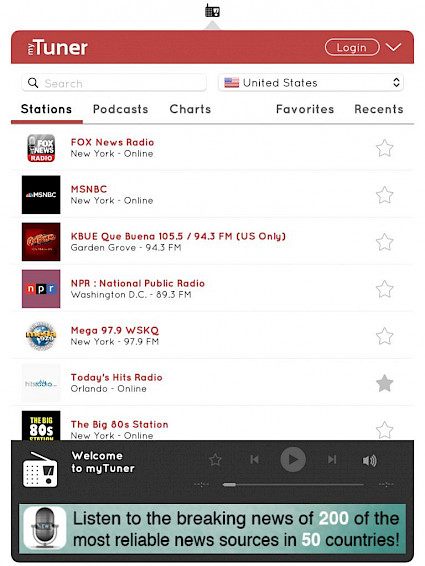 Here are a few features of myTuner Radio Live FM Stations:
Browse the radio stations using genre or city and playing them.
Access to popular podcasts such as Ted Talks, Dateline NBC, and so on.
Check out top charts for songs, local artists, most played tunes, and so on.
Save your favorite and listen to them again.
With an amazing collection of stations and shows, you can easily play your favorite station or you could use the Search option or the Country selection menu to find something new. This is a free app but you can purchase the pro version to remove the ads from the app.
You might also like