Nowadays, digital photos have become the norm, but that doesn't mean that it is still not fun to view a physical photograph. You might want to print out a few photographs for memory sake to frame at your home or want to gift them to someone who doesn't have access to a phone or computer.
Well, we have the perfect list of photo printing apps for iPhone and iPad that you can download so that you can get the photographs delivered to your house and don't have to go to a local store anymore.
Print Studio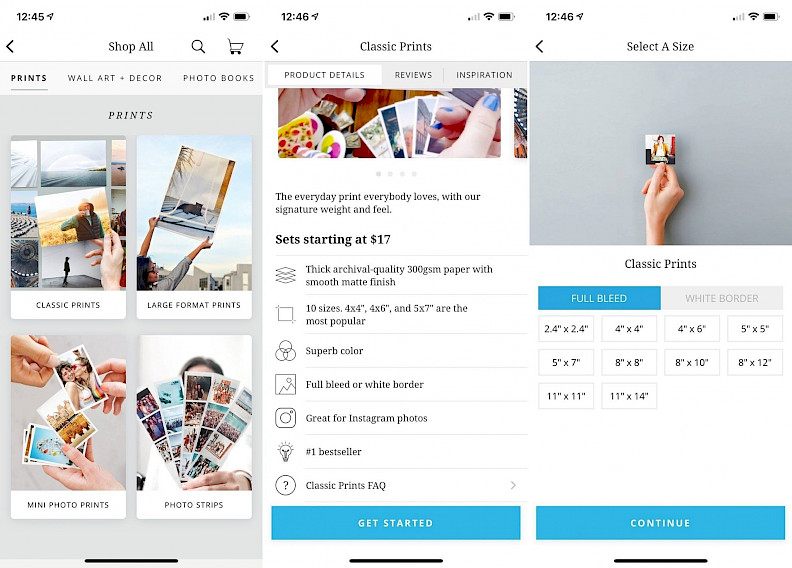 Another app from where you can get distinctive gifts and products along with photo prints is Print Studio. One of the best things about Print Studio is that they focus on getting the right photo prints, so you can save your projects and edit them later when you have time.
Once your prints are complete, they are delivered to you the next day, and you get free shipping on all orders that are priced at $50 or above. So, with the help of this app, you can get a calendar, a photo book, holiday ornament, etc., and get them all delivered to your doorstep.
Shutterfly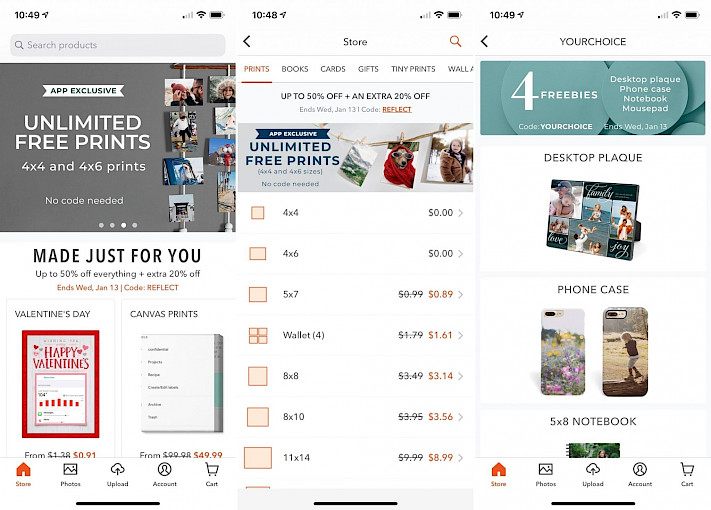 Shutterfly Inc. is a photo printing app that has been around for several years now and is a great photo printing app to have on your iPhone. With this app, you can print photographs, find good print deals, and even enjoy the perks of unlimited photo storage. Apart from the prints, you can get other picture products here as well.
You will find holiday and greeting cards, calendars, photo books, gifts, wedding invitations, and a lot more at this app. Moreover, you get the exclusive free offer if you order 4 x 4 or 4 x 6 photo prints. There are several other sizes also available that you can get at an affordable rate. So, whether you are looking for a unique gift option for your family or friends, then Shutterfly is a great app to get the items home-delivered.
Free Prints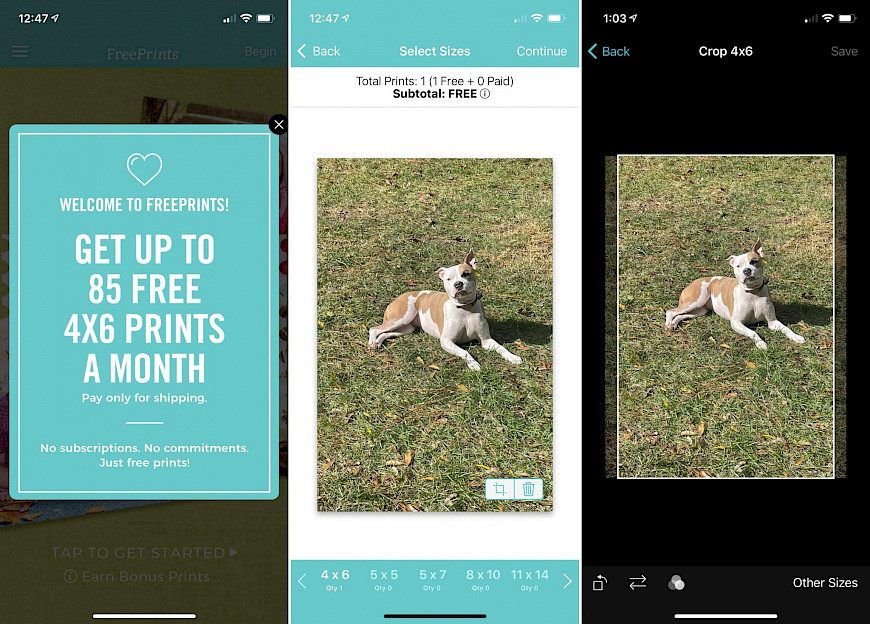 Another great option for printing photos is Free Prints, where you get great deals on photos that are going to be home delivered. Every year, you can get 1000 free prints of size 4 x 6 and up to 85 every month. All you need to do is pay for handling and shipping. Moreover, this app offers you both matte or glossy finish, Fujifilm photo paper, and you can get the photos enlarged to 20 x 30 print size.
You can upload photos on the app by downloading them from the social media app or your device's storage service. So, from Instagram to Dropbox, you can get your photos from any of these services. So, you can get fast photo prints without having to go to a local store and standing in a long queue.
1 Hour Photo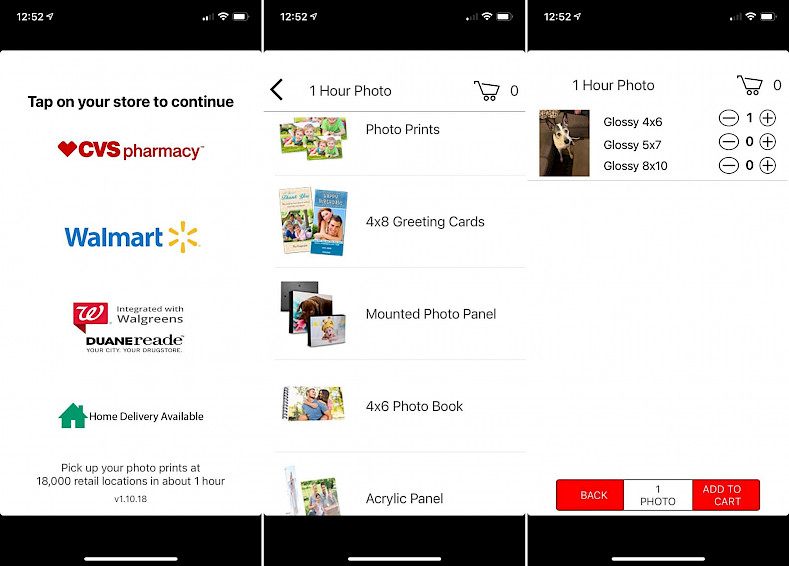 If you like to shop at places like Walmart, Target, CVS, etc., then you should take a look at the 1 Hour Photo. They can get your photos ready in just an hour, and you can pick them up when you are at these locations. If you wish, you can also get the photos delivered, but you will find that local pickup is much quicker.
The sizes and the available products depend on the store, but if you are looking for simple prints, you can get them anywhere. After you download 1 Hour Photo, you can pick the store, your desired product and upload the photos. And later, when you go out, you can pick up the photos. Yes, it I that easy.
You might also like