A lot of things have changed since we were kids but one thing that has remained constant is that most children love music. They love to dance and sing along their favorite music tunes and there are lots of songs that are still appropriate lyrically and won't have an impressionable impact on the children.
And the best way to listen to the music is by installing a music app that is made for kids and can be used to play upbeat and safe songs. So, we bring to you a few of the best music apps that you can download for your kids on your iPhone and iPad.
YouTube Kids
YouTune Kids is a great music app to check out for your kids as there is a complete music section with a great collection and you can even put educational videos or shows for your kids to watch on it.
First, you need to select the age of your kid so that you can get recommendations on what kind of music or shows they would like. Then, you can start with the sing alongs, watch fun videos, and dance to upbeat music along with your kids. You can also create separate profiles for your kids in your YouTube account as it is good for larger families to find the age-appropriate content for the kids.
This is a completely free music app where you get fun music and videos for all ages.
GoNoodle - Kids Videos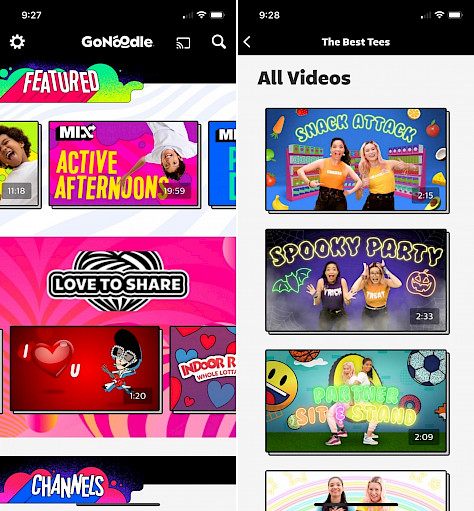 If you are looking for a music app that will get your kid dancing, exercising, or just staying active when listening to music, then GoNoodle - Kids Videos is the perfect app for you. This app includes a wide range of educational, sing along, exercising, and dance videos to choose from.
Perfect for kids between the age of 4 and 10, this music app helps your child start the day with a little activity. Your kids can listen to upbeat pop songs, sing to Baby Shark, and can even relax with deep breathing exercises on this app. So, if you are looking for a music app that makes you watch something while you listen and learn, then GoNoodle - Kids Videos is definitely worth checking out.
iHeartRadio Family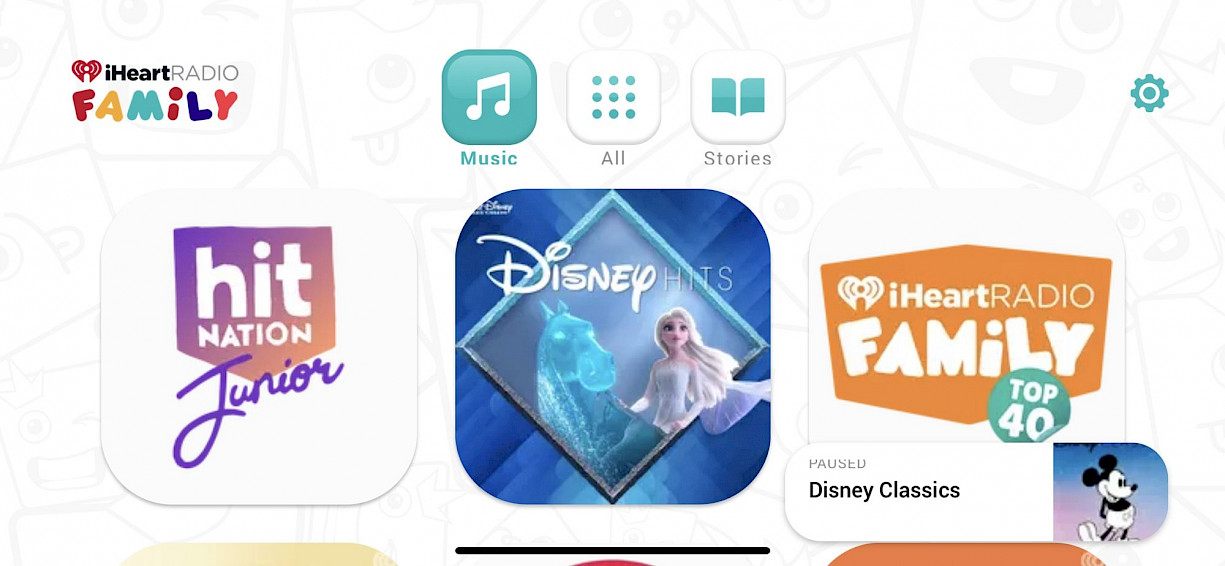 Another amazing music app to check out is iHeartRadio Family which can be used by the entire family to listen to songs and stories together. With over 80 stations to choose from, you have a great variety on this app for people of all ages. You can select from music, stories, or all channels to start listening to your favorite track and then tune in to your favorite characters from Disney, Sesame Street, and so on.
That's not all, the channels on this app are dedicated to specific activities so your kid can easily chill after a long day, get creative when doing homework, or even have a fun, little dance party. Moreover, parents have the choice to select the channels for music and stories in the Parental Permissions section so that kids are able to access their favorite yet safe media every time.
Baby Music for BabyFirst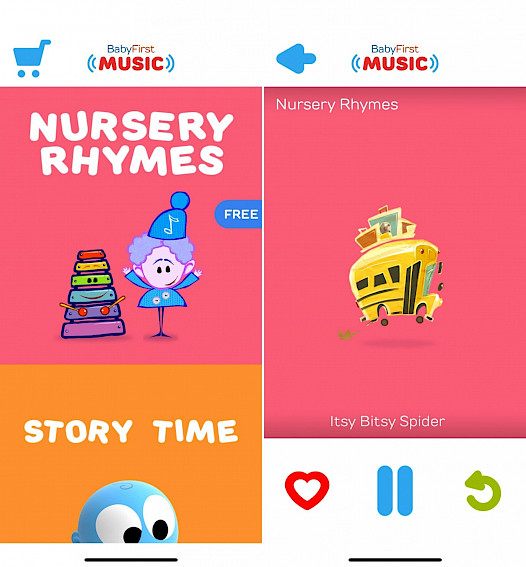 Baby Music is another great app that can be used to play classic lullabies, nursery rhymes, and bedtime stories to keep your child entertained and happy. And each song that you play on this app comes with colorful and cute characters that make watching the songs a lot more fun.
On this app, you can get many upbeat original songs including Itsy Bitsy that are thoroughly enjoyed by the youngsters. The best thing about this app is that it is ad-free and is available for a 7-day free trial. If you like it, then you can look at the subscription options and choose from it.
You might also like