The times when laptops were a luxury for students are in the past. Today, having a laptop is a necessity, or even a prerequisite if you want to succeed in your education. Especially so, if you're having hybrid or fully online classes. The question is, which laptop to settle on? This investment is a bit more serious than purchasing Airpods. And you can't replace it that easily if you change your mind later. So, to help you make your decision more thorough, we have researched the question for you. Let's take a look at these 7 best laptops for college students in 2022.
MSI Modern 14
A student laptop should be versatile in terms of what you can plug into it. And MSI Modern 14 offers you plenty of ports to work with. Together with an affordable price and good video memory, it remains one of the best college laptops of 2022. The only downside is the somewhat claustrophobic SSD size. But it makes the work of storing your text documents and references just fine. Other details:

● Rich choice of ports and slots, including USB Type-C and microSD
● 8 Gb of video memory and 128 Gb on your hard drive.
● Aluminum construction.
● 8-hour battery life.
● 449.99 USD.
Gateway GWTN141
This model comes from last year but still proves to be a brilliant choice for college students. If you're tight on budget, visit your local Wallmart to acquire this functional laptop for your studies. It will serve you diligently and the battery holds really well with almost 10 hours of work while video streaming. Other specs are as follows:

● 14.1-inch, 1920 x 1080 display with touchscreen.
● 2.4GHz Intel Core i5-1135G7.
● 16 Gb of video memory and 512 Gb SSD.
● 128MB Intel Iris Xe integrated graphics card.
● Windows 10.
● 499 USD.
Microsoft Surface Laptop Go 2
An aspect ratio of 3:2 allows you to discern what is a professional essay much more comfortably on this square-designed laptop with no need to scroll as often. This device is highly portable and long-living. It comes with additional parts that could give additional sustainability to your laptop.

● 12.4-inches display with PixelSense touchscreen.
● Quad Core 11th Gen Intel Core i5-1135G7 Processor
● Windows 11.
● 4 Gb or 8 Gb of video memory and 128 or 256 Gb on a removable SSD.
● Built-in USB-C and USB-A ports, Surface Connect, and headphone jack.
● 2.5 pounds.
● The battery lasts for 12 hours.
● 599 USD.
Lenovo IdeaPad Flex 5i 14
College is often about presentations, and Lenovo IdeaPad Flex 5i 14 serves great for this thanks to its convertible design. The ability to turn your laptop into a tablet, though, comes at a cost of 3.3 pounds, which might be tiring for your vertebra. But otherwise, this is a smart choice for a medium price. Other characteristics in detail:

● Sturdy construction.
● Processor up to 11th Gen Intel® Core™ i7.
● 14-inches FHD IPS (1920 x 1080) display with (in some cases) a stylus.
● 16 Gb video memory and 512 Gb on the hard drive.
● Two USB Type-A and HDMI ports.
● The battery lasts for 10 hours.
● 600-800 USD.
HP Pavilion Aero 13
When you walk around the college or travel across the city, what matters most is the weight of your laptop. Being only 2 pounds heavy, HP Pavilion Aero 13 is merciful to your back. Following its motto, less to hold, more to see, this laptop offers you an impressively wide display to work with. And if you're a mindful student, you'll enjoy the fact that this device consists of sustainable plastic. More details are below:

● 16:10 micro-edge display.
● AMD Ryzen 5000 series processor and optional dual channel memory.
● Its battery survives video streaming for 10 hours in a row.
● 8 Gb of video memory and 512 Gb disc space.
● 700-800 USD.
MacBook Air M1
What is important for student life is to have your laptop hold charge as long as possible. MacBook Air M1 offers you 18 hours of cordless work. Essay writers online favor this device for the ability to work a whole day without using a socket. In addition to that, this laptop's heating system is designed without a fan. So, you will enjoy your studies quietly. This laptop is powerful enough to make video editing smooth and fast. Its other qualities are:

● 13.3-inch 2560 x 1600 Retina display.
● A 16-core Neural Engine.
● 16 Gb of video memory and 256 Gb on your hard drive.
● 3 in-built microphones that focus on your voice rather than background noises.
● Wi-Fi 6 allows traffic up to 1.2Gb/s.
● 999 USD.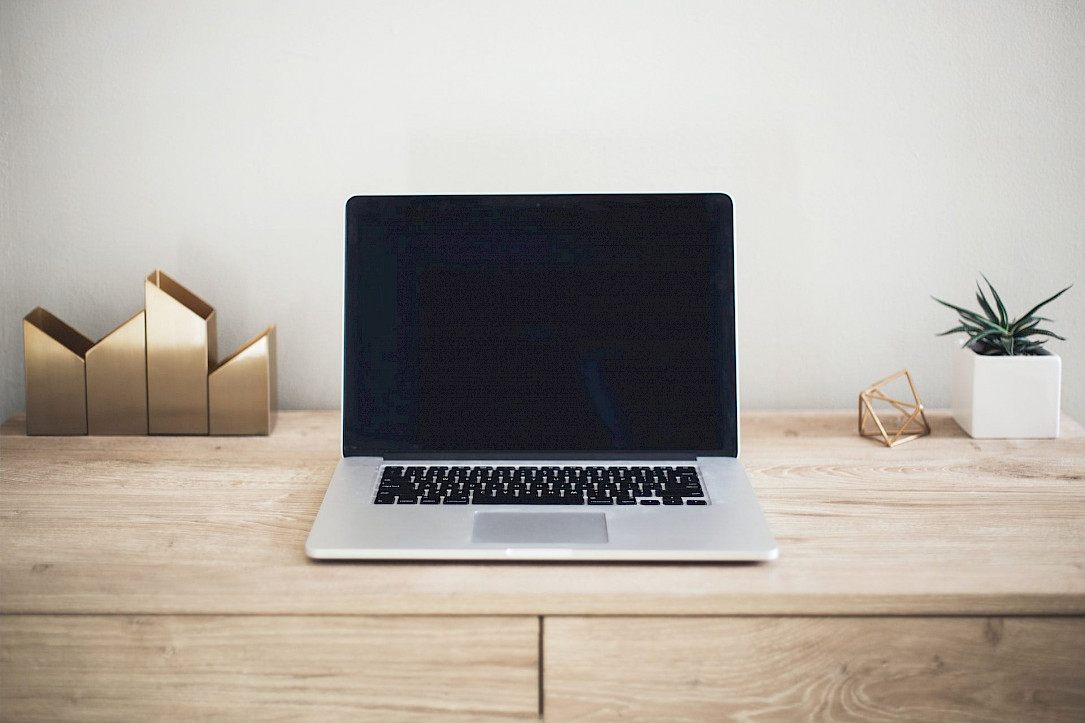 MSI Katana GF66
If you like to unwind between your studies via gaming, Katana is a splendid choice for you. With 5 pounds of weight and short battery life, it goes in contrast with everything presented above. But it will run the latest gaming titles on a splendid level and offer you a great time to mentally recharge between your classes. Of course, this is a somewhat pricey position on our list. All its specs in detail:

● 15.6-inch 144Hz display.
● Intel Core i7 CPU with Nvidia GeForce RTX 3060 GPU.
● 1 Tb on the hard drive.
● The battery lasts for 4 hours.
● 1000-1200 USD.
Final words
A laptop is a versatile tool that is inseparable from modern college life. You write your notes on it, attend online classes through it, search materials on the internet, create presentations, and relax after a long study session using your laptop. So, choosing your device is an important decision. Follow this guide and you will be able to make a competent choice for your college laptop.
You might also like