You can always journal your thoughts on your iPhone or iPad, but there are a lot of benefits of journaling on your Mac. Firstly, you are likely to spend on your Mac and can easily take down your thoughts everyday on it for a few minutes.
Secondly, it is more comfortable and convenient to journal your thoughts on a Mac as the typing surface is big and the screen is not small too. And most importantly, there are many good apps for Mac that can make journaling easy and fun for you.
Day One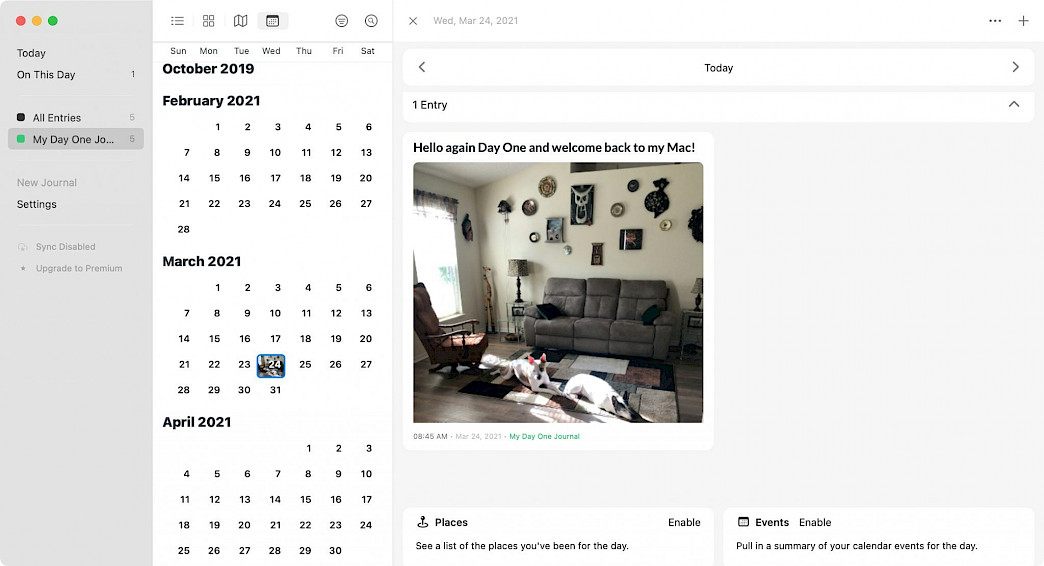 One of the most popular journal apps for Mac, Day One is available for all Apple devices and can be used to capture your surroundings, activities, etc. for your journaling too. This app allows you to use words, photos, videos, drawings, etc. to truly express yourself.
There is also an On this Day feature that helps you relive your moments by showing you what you captured on the same day last year. You can easily add location, activities, tags, etc. to your entries and you can set reminders to journal, create a password, customize the appearance, and do a lot more.
Morning Pages – Daily Journal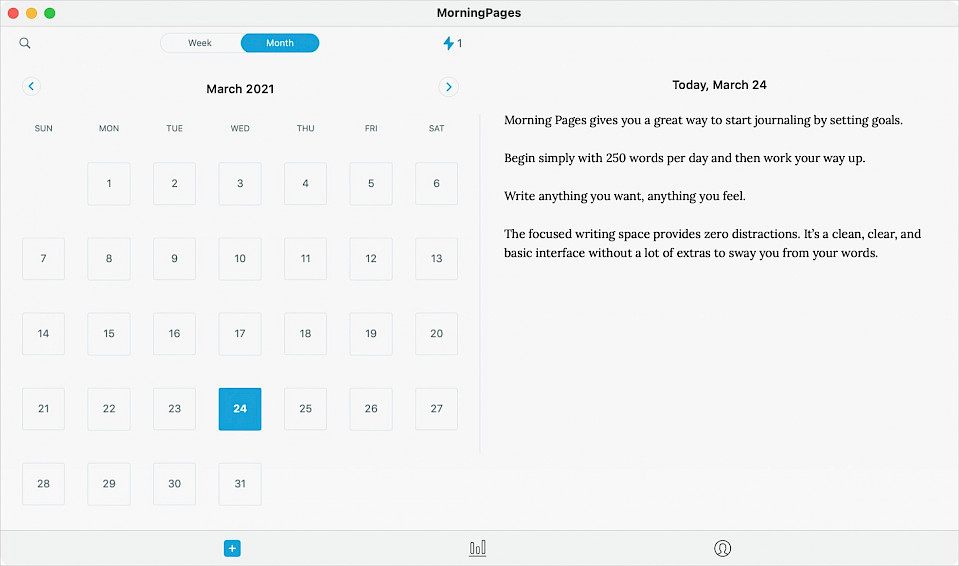 If you want insights about your journaling, then Morning Pages is a great app to check out. Once you have written down your thoughts, this app will determine the emotions behind your words and will inform you about the negativity or the positivity level of the words.
This app is great for deciphering how you feel on a particular day by using the words that you have been writing which is a pretty unique feature. Moreover, you can set a daily reminder for writing down in this app, set a password to protect your private thoughts, view the stats of your writing, and more.
Reflection – Personal Journal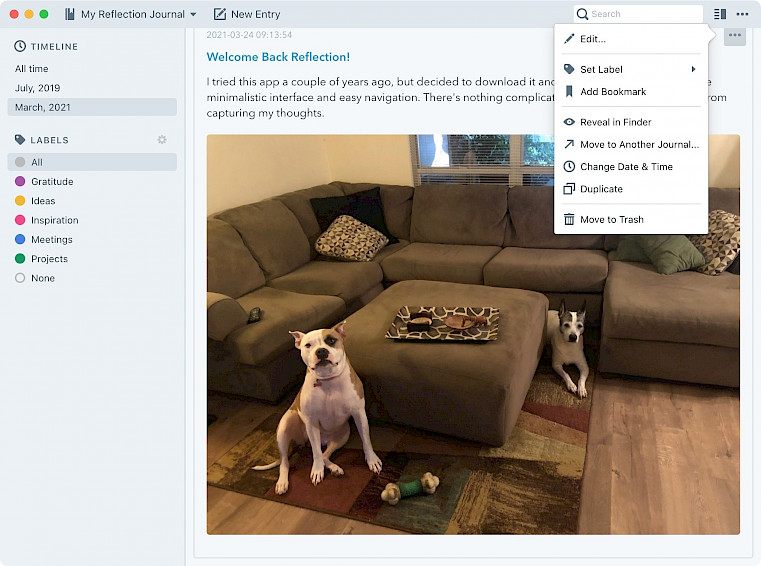 Reflection is a simple journal app that doesn't include any in-app purchases or subscriptions and is completely free of cost. This app allows you to capture your thoughts simply and allows you to concentrate on the words rather than the bells and whistles to make it charming.
With this app, you can add photos in your journal entries to compliment your words and can use the color-coded labels for different entries of Inspiration, Gratitude, and so on. You can also use the markdown to add quotes, headers, formatting, etc. into the entries to make them more presentable.
And most importantly, you can create different journals with this app to keep track of different entires, save important writings, manage the appearance, and more.
Diarium – Journal/Diary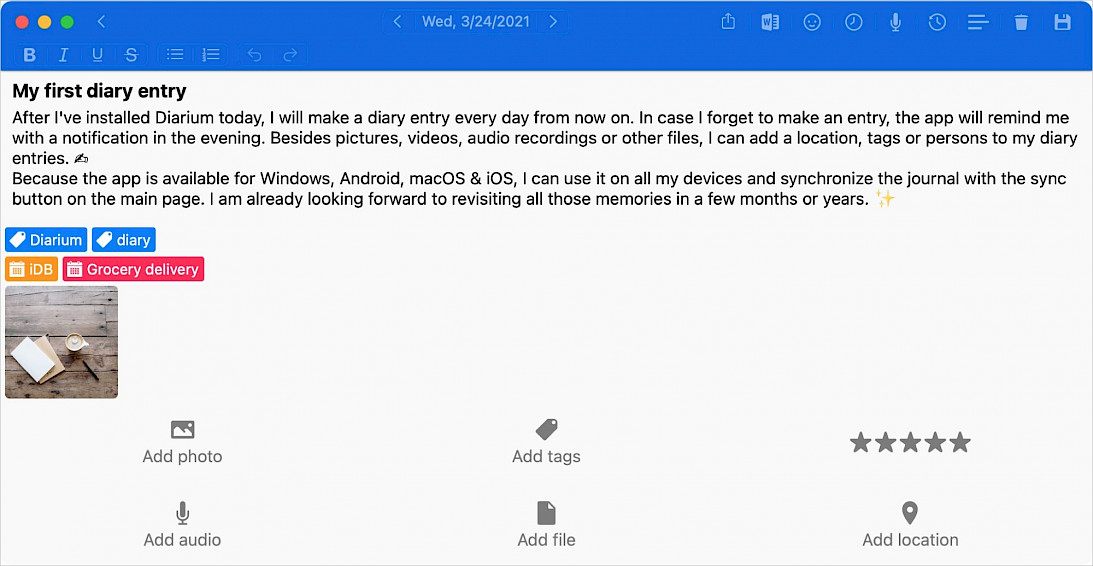 Finally, we have Diarium that is a journal app that allows you to connect your contacts, social media accounts, and calendar with it. This way, this app can include who or what is important to the user. This is a free app that allows you to sync the device with other devices for journaling and there is a paid subscription plan as well for you to look over.
With this app, you get daily reminders to jot down your moments or thoughts that day and you can keep it password-protected to keep your diary private. That's not all, you can also include photos, drawings, locations, tags, people, and so on in your journal entries.
You might also like