A lot of us don't have the time or the energy to make dinner every day after being out for most of the day, regardless of you being alone or having a large family to feed. And sure, you have the option of getting a food delivery or a takeout but eating out every day can become a little expensive after a while. Moreover, you might be on a diet or may have some food allergies to consider.
So, a good alternative would be to order a meal kit instead of making it or ordering fast food. Plus, you can easily get these delivered to your home. Just order the meals that you want, get the ingredients and the instructions to cook it and you are done! You don't have to worry about dinner scenes anymore.
Here are a few amazing meal kit delivery apps to check out for your iPhone and make sure to let us know that which one is your favorite.
Freshly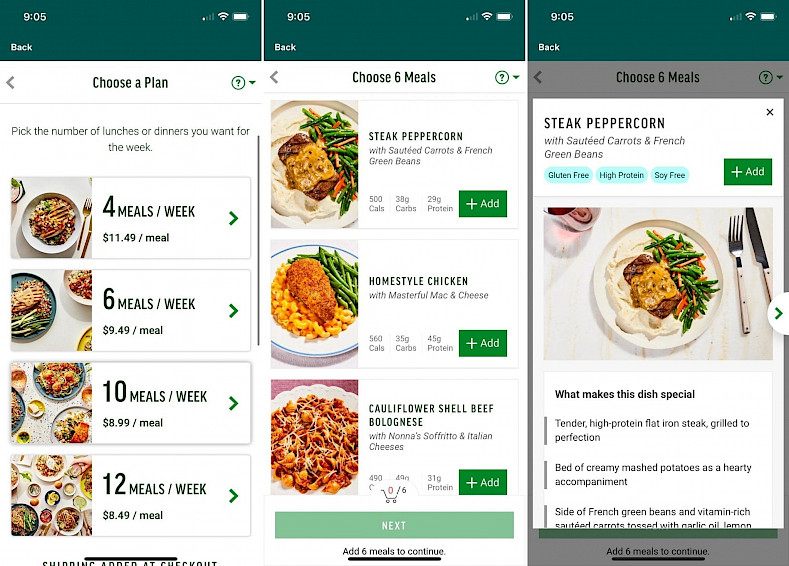 One of the best iPhone apps to check out for ordering meals is Freshly from where you can easily order 4 - 12 meals every week, both for lunch and dinner. You first need to select a plan for yourself and then choose the meal and you can enjoy some amazing precooked dishes for yourself that you simply need to heat up.
Check nutritional facts for all the dishes at a single glance including carbs, proteins, and calories.
Add meals for the plan to your cart, select a delivery date, add your address, and then check out.
You can also check the meal details that includes full description of the meal, ingredients used, and additional nutrition information.
With this app, you get a nice selection of dishes to enjoy and can even look at meals from FreshlyFit options to check your carbs intake.
Blue Apron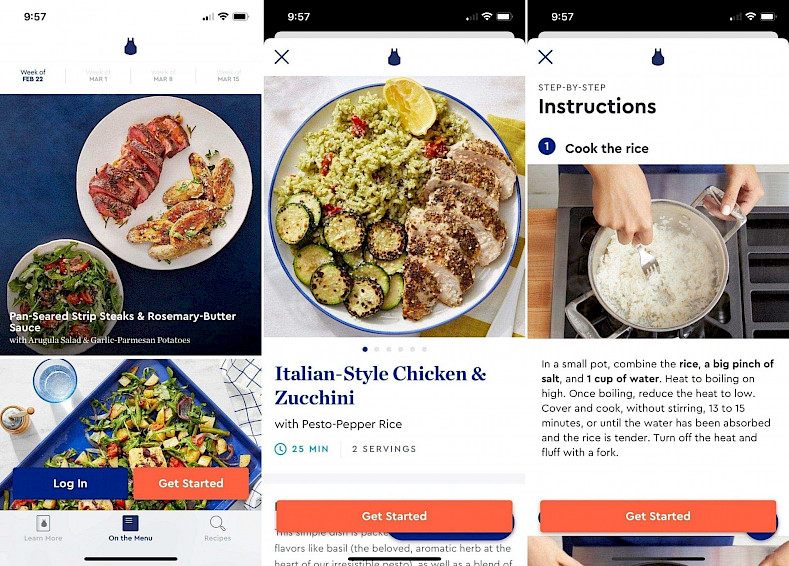 Another great app to check out for ordering meals is Blue Apron that gives you a good selection for meals every week. You can simply select a plan and then choose the meal kits. From ingredients to cooking instructions, you will get it all with these meal kits.
With each meal kit, you get information on the total preparation time and the cooking time along with the serving amount.
Get information on the full nutritional details of the meal.
Add a meal's serving that you select from the Apple Health app to check your calorie intake.
Apart from the information on each meals, you also get helpful tips from this community, how-to videos, and a lot more. This is the perfect Mel delivery app that you would ever need.
Sunbasket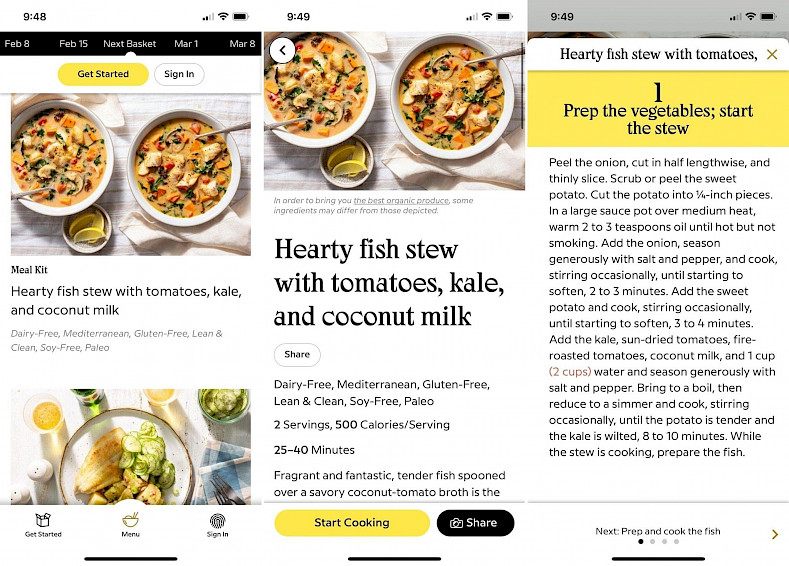 Similar to Freshly app, Sunbasket allows you to check the meal options before you order it for yourself. You can look at the photo to get quick details about the meals so that you can order them for the upcoming available delivery dates.
You can view the dietary information and the nutritional details while browsing the meals.
Choose a meal kit to get all the information such as ingredients used, instructions for preparing the meal, tips, and so on.
There are flexible subscriptions also available to schedule weekly deliveries which can be customized and you can also skip, cancel, or forward the other box.
With this app, you get to enjoy fresh organic food, quick meal fixes, and a lot more.
You might also like