If you wish to keep a check on the battery level of your iPhone, then I am sure that you miss looking at the actual percentage of the remaining charge that was usually displayed on the older iPhones. So, you might spend the entire day going to the Control Center to figure out the exact battery percentage.
If you also wish to view the remaining battery percent on your device, then you can take a look at these iPhone Home Screen widgets. These widgets will not only display the battery percentage to you but also have extra features such as colors, time and date, system data, and so on. So, check out these widgets and you might find one that you like and might want to use.
Color Widgets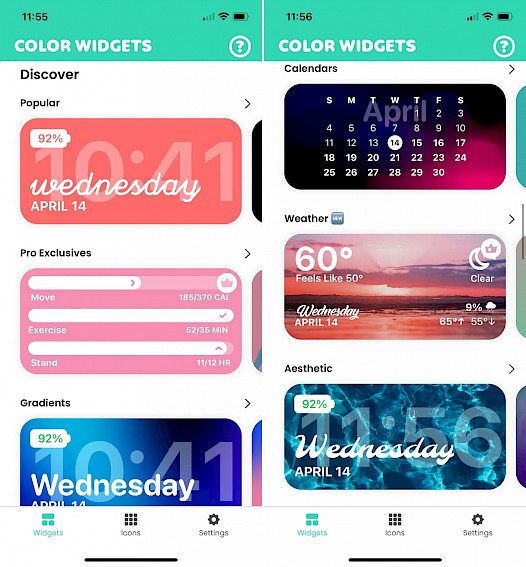 One of the top widgets is the Color Widgets that allows the users to choose fun colors to match the Home Screen theme. As a result, you will be able to see the battery level on your device along with date and time, weather, and other information in a colorful widget.
This is a free widget that allows you to add options such as quotes, music, photos, a countdown, and so on. You also can select the different designs for the widget such as pastels, black and white, neon gradients, and so on. And finally, you can even customize the settings for a 12-hour or a 24-hour interval.
You can upgrade this widget with the paid version to access unlimited widget options and icons. But if you just want a colorful widget, then the free version is sufficient for you.
Widget| Countdown, and Battery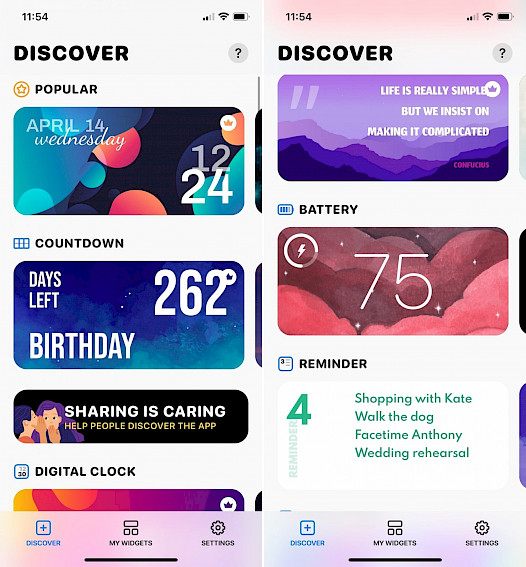 Are you looking for cool widgets along with your battery widget? If so, then you should try out Widget| Countdown, and Battery. Here, you can choose from calendars, clocks, quotes, countdowns, and so on. You can add multiple widgets to your gallery and then choose the one to display on your Home Screen.
With this widget, you can add more widgets that have information on the weather, calendar, countdown, daily quote, and so on. You can also customize the color, font, layout, etc. of the widget and can even adjust the time format and temperature settings.
Widgy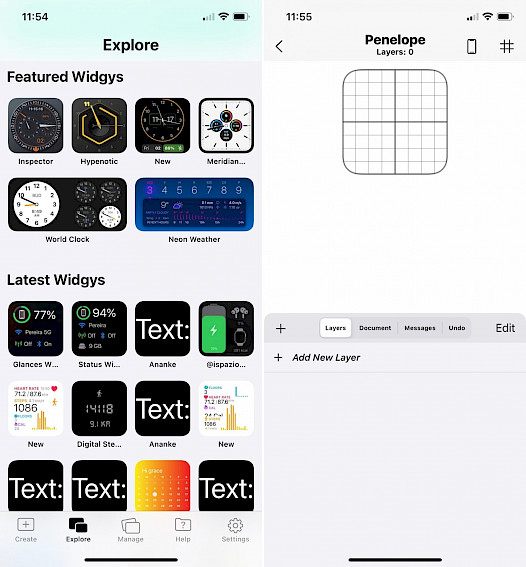 Do you wish to create your own battery widget? If yes, then you should try out Widgy which allows the users to make their own widget by using the premade options to build a widget from scratch.
Widgy allows you to add more widgets for quotes, system memory, date and time, crypto, and so on. You can create your own widget from scratch using the blank canvas and layers. And you can easily customize the settings for things like app icons, language, temperature unit, and so on.
Battery Widget & Color Widgets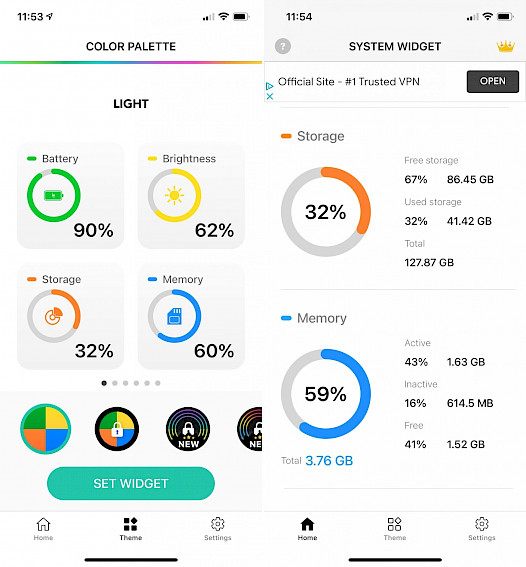 If you want access to useful data with the battery level, then you should check out Battery Widget & Color Widgets. You can select from a variety of system data widgets in dark or light with basic colors or you can upgrade to get more designs.
Keeping the system data on your Home Screen is a good choice as you can easily take a glance at all the information. With this widget, you can add brightness, memory, storage, WiFi, etc. information and can actually choose from six widgets to display the system information in different sizes on the Home Screen.
You might also like