This article will explore the best iOS apps for essay writing or the apps to whom you can say - write my essay for me to help university students enhance their writing skills and academic performance. Essay writing apps can assist you in a variety of ways. They can organize your essay, draft it, proofread it, and distribute it to others.
Writing essays and assignments is essential to your academic life as a university student. But it can be especially stressful. Fortunately, online help with writing assignments can ease the process. Many assignment services are available to assist university students in achieving top grades. Let us check them out.
Grammarly
The first app on our list is Grammarly. Grammarly is a widely used writing tool that can be incredibly beneficial to university students writing essays, research papers, and assignments. The primary use of Grammarly is its ability to identify and correct grammar and spelling mistakes.
The app provides feedback in real-time, highlighting errors as you type. It also provides suggestions for corrections, making improving your writing as you go easy. This feature can help students who need help with grammar and spelling identify and correct mistakes they might not have noticed otherwise.
Another benefit of Grammarly is its vocabulary suggestions. The app can identify words that are overused or repetitive and suggest alternatives that can make your writing more engaging and impactful. This feature can benefit students who struggle to find the right words to express their ideas accurately.
Grammarly also offers a plagiarism checker, which can be incredibly beneficial for university students. The app can identify any passages in your writing that may be similar to existing content online, helping you avoid unintentional plagiarism. This feature is significant for students who must ensure that their work is original and plagiarism-free.
Evernote
Evernote is the following app on our list. Organization is essential for student success. Evernote can help keep track of research, notes, and ideas. Every student needs Evernote for easy writing.
Evernote is a digital workspace that is absolutely necessary for students. It helps you organize and store all of your essay notes, research, and ideas in one place. To begin, you create notebooks for your essay topics, projects, or class assignments. You can take notes directly in Evernote, either by typing, handwriting, or even recording audio. This is especially helpful for students who may need help keeping up with research or need to jot down an idea quickly.
Evernote is a creative space for students who need to fuel their motivation to write assignments. If you need an app that has everything in one place–try Evernote.
Google Docs
Google Docs is a well-known and powerful online word-processing tool for university students. The best feature it offers students is the option to use templates for various documents such as essays, research papers, and cover letters.
Google Docs also has several formatting options that can come in handy when writing an essay. By allowing you to format text, add images, create tables, and insert hyperlinks, the app makes it simple to create professional-looking documents. You can also use the app's version history feature to track changes and revisions to your document.
Google Docs also has add-ons and templates that can help with essay writing. The app includes add-ons such as grammar and spelling checkers, citation generators, and research tools to help students streamline their writing process.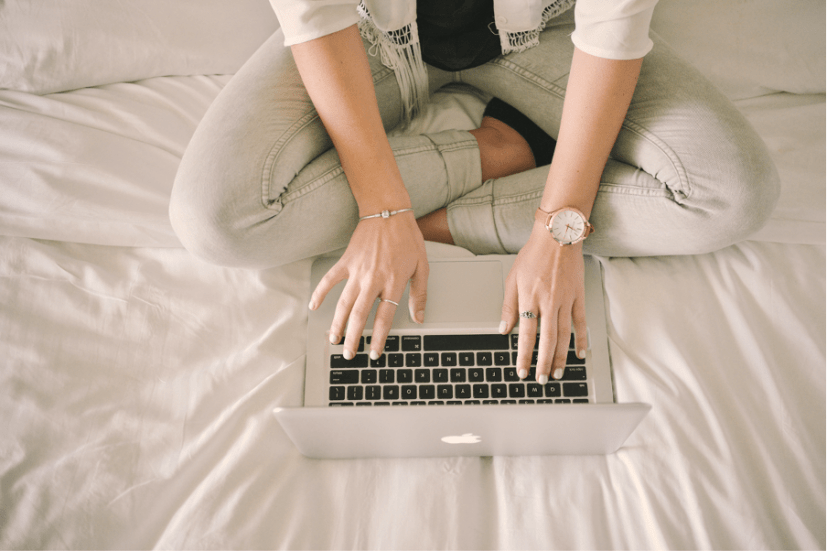 MindNode
Essay writing involves a lot of planning and organization. MindNode can help with this process by allowing students to create a visual outline of their essays. This can be especially helpful for students who struggle with traditional outlining methods. With MindNode, you can easily add and rearrange your ideas, making it easier to see how different pieces of information fit together.
For example, if a student is writing an essay about climate change. In that case, they can use MindNode to connect concepts such as greenhouse gases, rising sea levels, and the impact on wildlife. This helps create a more cohesive and well-rounded essay.
It is a relatively simple process to use MindNode for essay writing. You begin by creating a new MindNode document. They place your main topic or thesis statement in the document's center. Subtopics and ideas related to the main topic are then added. MindNode is an excellent resource for any student looking to improve their essay-writing skills.
My Study Life
My Study Life is a free app that allows students to manage their schedules, assignments, and deadlines. It is mainly used to keep track of homework, exams, and other academic tasks.
Essay writing involves a lot of planning and organization. My Study Life can help with this process by providing students with a centralized location to manage their schedules, assignments, and deadlines. The app also allows students to create a schedule that includes all their classes and other commitments.
Notability
Have you ever struggled with organizing your notes while writing an essay? If so, you might want to check out Notability by Ginger Labs. It's a note-taking app with some really useful features for essay writing.
One thing that sets Notability apart is how accessible the app is. You can easily jot down or type down your thoughts. Another great thing about Notability is that it allows you to record audio while you take notes. This can be helpful if you're in a lecture or brainstorming session and want to capture everything being said. You can listen back later and ensure you got everything important.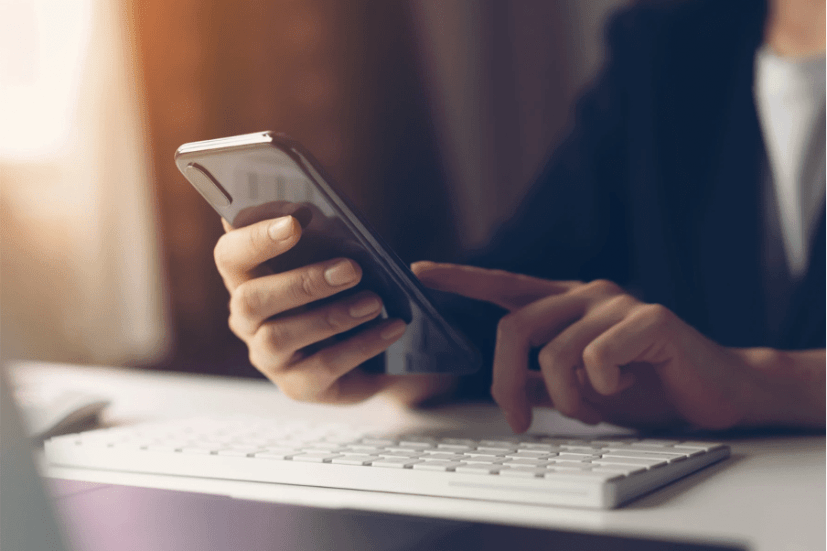 ProWritingAid
ProWritingAid is a powerful AI writing assistant software that can help improve the quality of essays. It offers helpful automated suggestions, masterclasses, easy-to-follow tips, and inspiration from top writing experts. It can also offer suggestions on improving an essay, such as checking for spelling and grammar errors and other writing mistakes.
ProWritingAid offers a free e-book with 20 essential writing tips and techniques from professional writers. It also provides a teacher's manual that can help teachers use ProWritingAid to improve the readability of their students' work.
Conclusion
These iOS essay-writing apps are among the best tools available to university students. They allow you to save time, improve your writing quality, and concentrate on your content. You organize your ideas and outline them and check for grammar and spelling errors.
While each app has advantages and disadvantages, they all provide valuable features to assist you in writing an effective essay—best wishes for your writing.
You might also like