Let's face it, we all need to shop for household supplies to run our homes which includes dish soap, paper towels, aluminum foil, and so on. And since we already use the apps to get other items such as food, clothing, etc. delivered at home, and then why not order household products too?
Well, here are a few amazing apps that you can use to get the household supplies delivered at home using your iPhone.
Target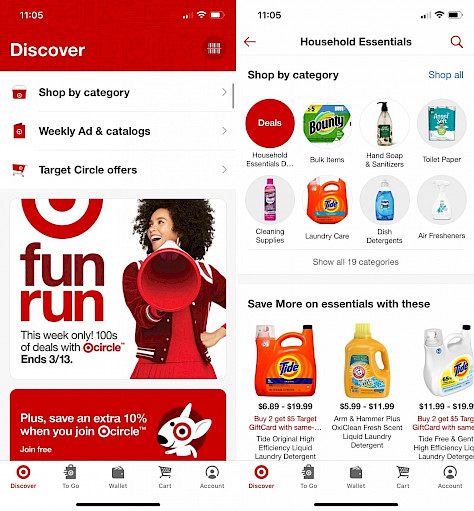 If you like an inclusive store, then you should check out the Target app which offers delivery services to their customers too. You can use the search bar or the bar code on this app to find your desired items and create your shopping list. You can view the products that you have ordered till now, get notifications, and just enjoy shopping at your favorite store from the comfort of your home.
Here are a few features of Target:
You get same-day delivery or pickup
Enroll in the rewards program so that you can get discounts, offers, and so on
Browse the items by category or shop for weekly ads and catalogs
Amazon Shopping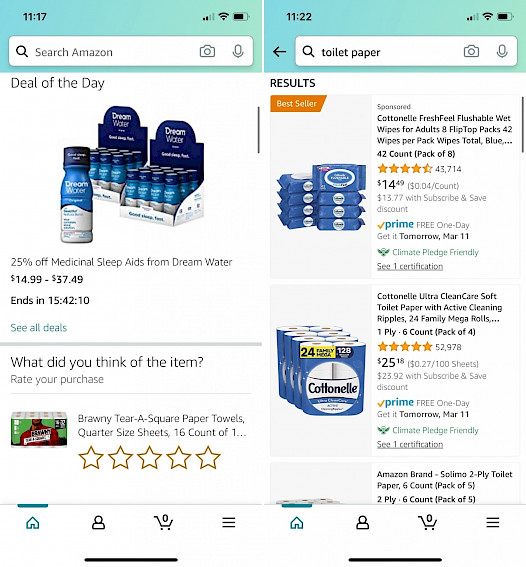 Of course, when we are discussing household delivery apps, then we cannot miss out on Amazon Shopping app. You can save some extra bucks with Amazon Pantry or you can get free delivery with Amazon Prime, Amazon basically has everything that you need.
Moreover, it has some really amazing deals and you have a wide selection of products to choose from. Here are a few features of Amazon Shopping app:
Search for the products using the microphone, camera, or the search box
Get the Deals of the Day to find items at a great discount
Track the orders from the time you place an order till they are delivered at your door.
Walmart – Shopping and Grocery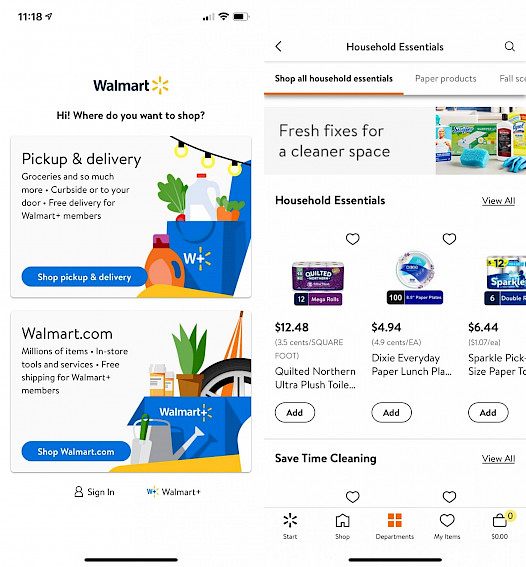 Since Walmart is so easily accessible, you might not think about ordering from it and getting it delivered at home but that is a possibility. Walmart is stocked with a lot of basic necessities that you can find at extremely affordable prices. You can shop by department, try out their reorder feature, or just check out the Savings Spotlight section for any deals.
Here are a few features of Walmart:
Get pickup and delivery with a single tap
Get free shipping on no minimum orders for a monthly fee
Get express delivery for selected items howsoever you want
Shipt – Same Day Delivery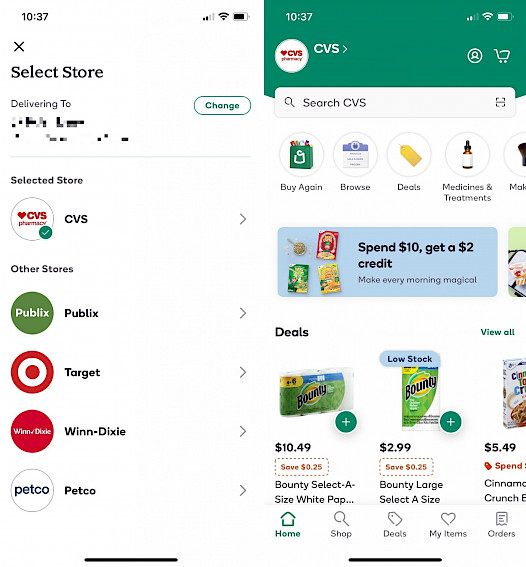 Finally, you can check out Shipt that is a same-delivery app and is great for all those times when you run out of essential household items such as bath soap, toilet paper, and so on. Here are a few features of Shipt:
You can get same-day delivery on all orders that cost more than $35
Join their rewards program and then get exclusive member discounts
Shop from your favorite local chains such as Petco, Target, CVS, etc.
This is a great app to get last-minute shopping items delivered and since these products are delivered from trustworthy stores, you don't really have to worry about anything. You can also check out the products as a guest first before signing up on the app.
You might also like