When you are starting a new brand, whether it is a blog, a product, or a service, you need a logo to visually represent your brand. This is important for the recognition of your brand but we understand that not everyone has the budget for a professional designer when they are just starting out.
Thankfully, there are a lot of free and simple apps available on your PC that can be used to make the logo for your brand. If you are also looking for a good logo maker app for Mac to create an amazing logo, then check out our list of the best logo makes for Mac.
Logo Maker – Design Monogram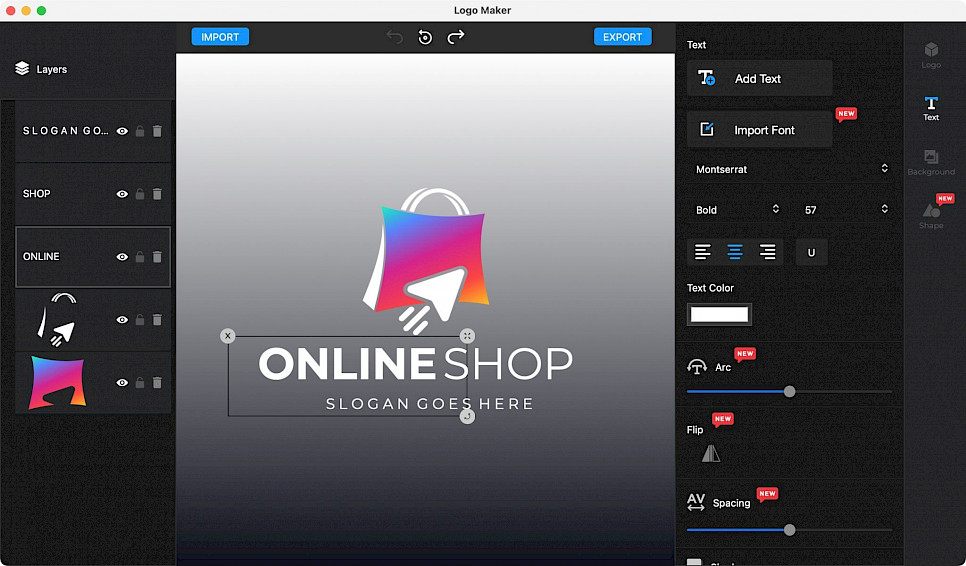 Logo Maker is extremely easy to use as it offers you lots of templates and icons to choose from to build your logo. You also have different categories to help you design the logo that includes e-commerce, business, art, music, and so on. And this is available in the free plan.
This logo maker allows you to select and customize the background, font, colors, etc. of the logo and you can easily use layers for designing the elements. Once you are done, you can export the logo as a Jpeg or a PNG image format and can even create matching posters, business cards, etc. for your brand.
That's not all, you can fully customize your logo with this logo maker and if you are looking for pro options, then you can opt for their premium subscription plan.
LogoDesign 2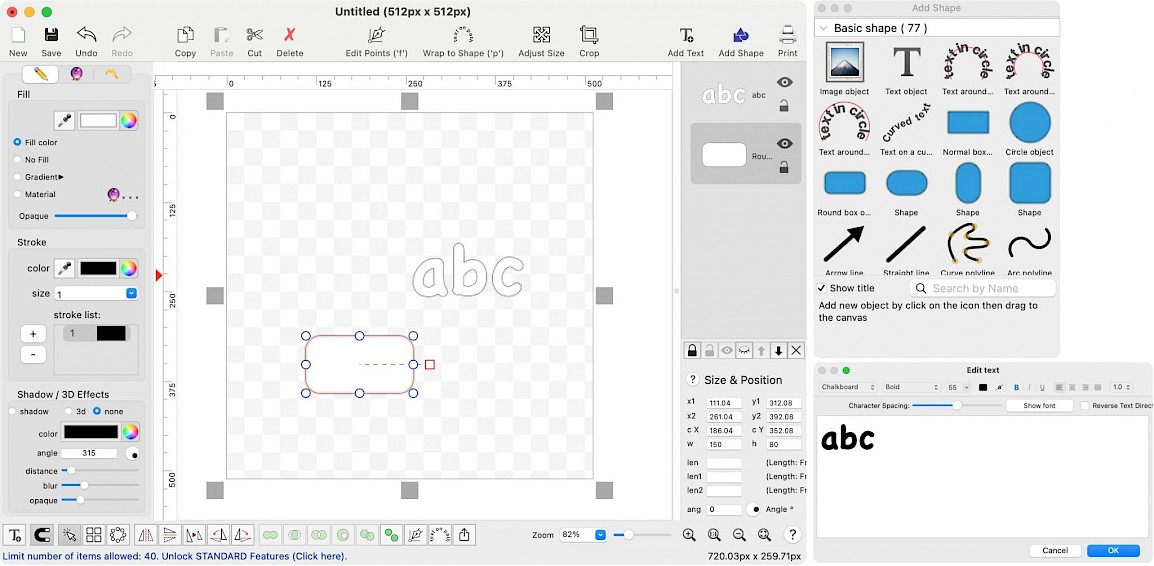 Another great logo maker for Mac, LogoDesign 2 gives the users an option to create their logos from the scratch without using any templates. While there are no templates available here to help you out, you are not limited to the design options also like other apps. This way, you have a chance to create your logos from start to finish.
With this logo marker, you start your work on a blank canvas and can add the elements with the help of the customization tools. You can easily add shapes, emojis, symbols, etc. in your logo and can add text with different styles, colors, sizes, and so on. You also have several tools at your disposal such as resize, crop, flip, rotate, etc. And once you are done with your logo, you can export it as the PNG, SVG, JPG, etc. formats.
FotoJet Designer Lite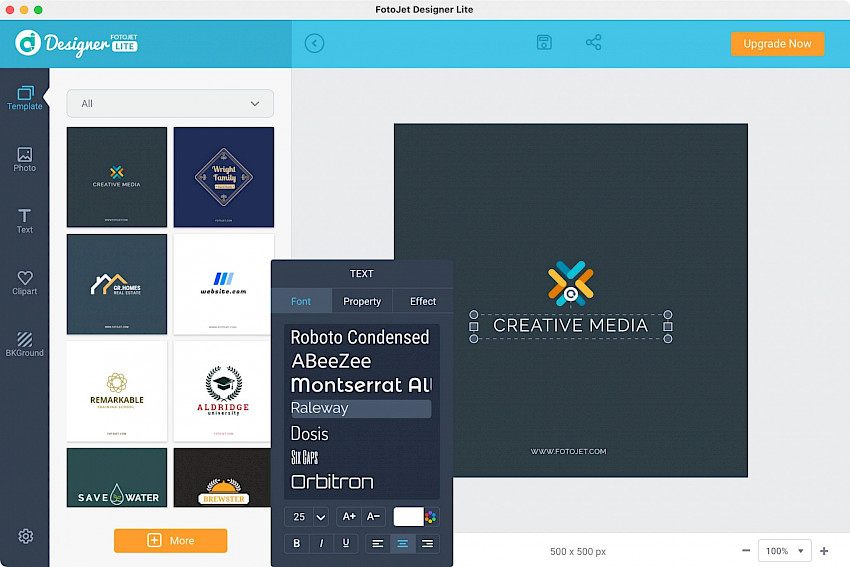 For all the Canva users out there, FotoJet Designer Lite is a perfect choice as it has a similar interface and it makes it easy to make a logo whenever you want. With this intuitive logo maker, you can check out all the logo templates or look for templates based on the industry. Once you have selected a template, it is easy to customize the elements with easy-to-use tools.
You can use this logo maker to completely customize the design of a logo including the images, fonts, effects, opacity, and so on. Moreover, you can save the logo in both JPG and PNG format with a transparent background. Sharing the logo on social media is quite easy too.
And most importantly, you can use this logo maker to make other things as well such as cards, covers, media posts, invitations, and so on.
You might also like