Gmail is one of the most widely used email client and can be accessed from everywhere. Although you have the built-in Mail app on your Mac, there are many users who don't like Apple's Mail app or would like a few more features.
If that is the case, then we would like to share with you other apps that have been developed to be used with Google's Gmail so that you can enjoy a desktop app instead of the web app. Here are a few Gmail apps that can be downloaded in Mac for a quick and convenient access.
Mail for Gmail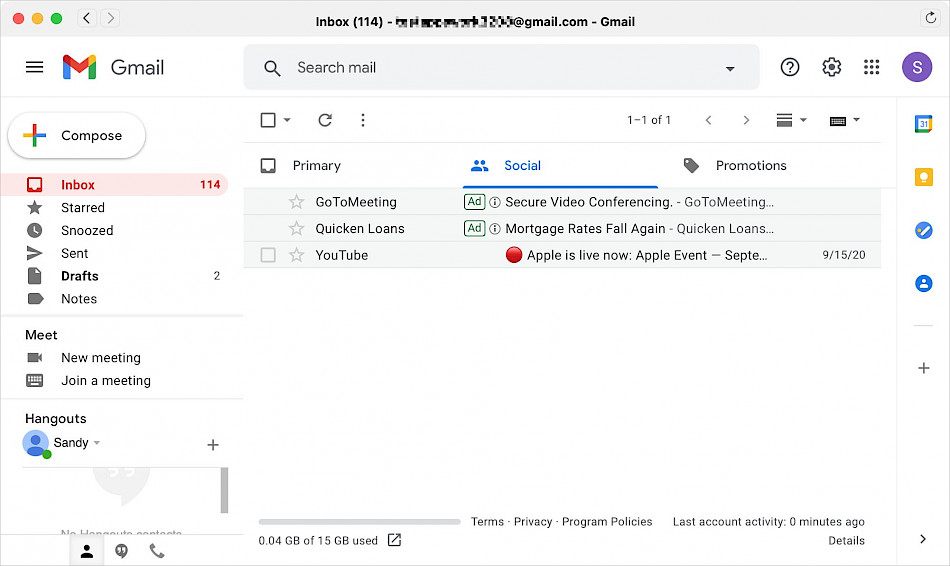 If you like how web Gmail looks like, then you should check out Mail for Gmail app that has a similar interface. This app looks identical to the Gmail website and provides you access to the Calendar, Keep, Tasks, Google contacts, and so on. Moreover, you can click on the Google Apps icon to go to Google Drive, Sheets, Docs, and so on.
From the Settings button, you can go and change the labels, signatures, account settings, etc. That's not all, this app also allows you to start or join a Google Meet, compose mails how you do with Gmail website, and use the advanced features as well.
MailTab for Gmail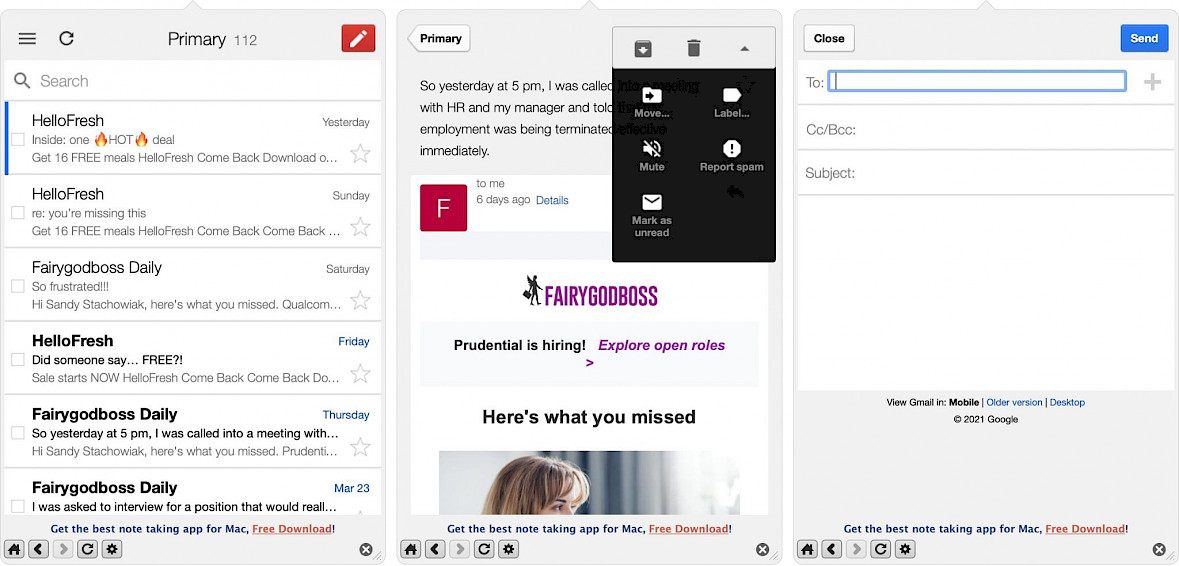 If you are looking for a simple app to check your inbox or compose a new message, then MainTab for Gmail is good choice to consider. You need to just click on the Mac menu bar to access your inbox or you can write an email by clicking on the Compose button. This app also allows you to set up multiple Gmail accounts and switch between them easily.
You can enable features such as auto-correct, customize your notifications, read emails, move them, and so on. This is a simple and easy to access email app and that is the best thing about this app.
Kiwi for Gmail Lite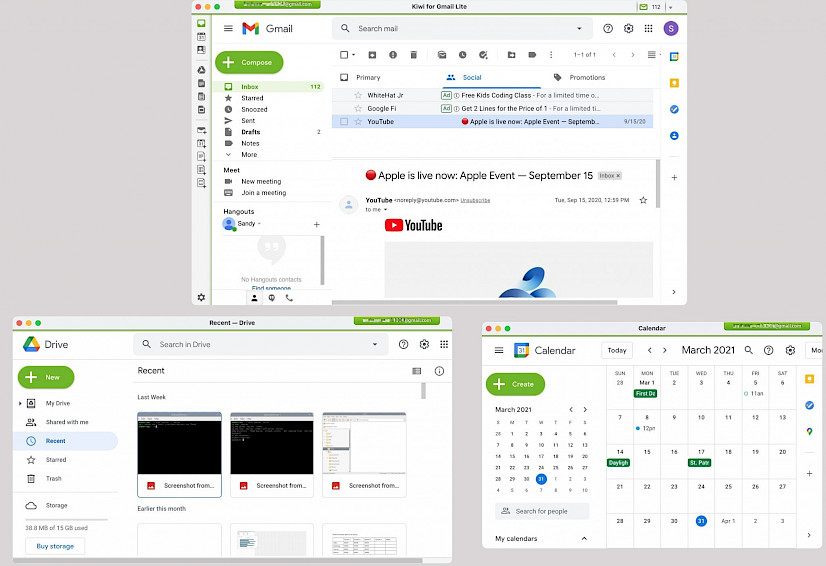 Kiwi for Gmail Lite is an all-in-one desktop app that comes with a menu button with the unread count, an easy and quick access to the inbox, and other Google apps as well. This tool is perfect for users who use multiple Google services along with Gmail. With this app, you can set up two Google account and if you get the paid version, then you can set up 10 Google accounts at a time.
You can create a mail, document, slideshow, spreadsheet, etc. with a single click and can open Google Docs, Drive, Sheets, and so on in the app windows. You will find that the Gmail window is similar to the Gmail online version and has the same buttons and actions.
Go for Gmail Email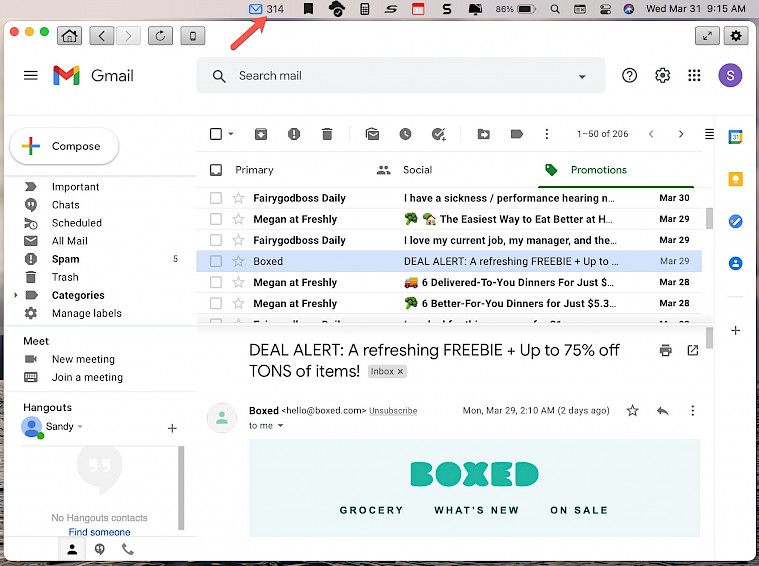 For people who would like to see the unread inbox count in the menu bar, Go for Gmail Email is the perfect solution. Similar to the Mail for Gmail app, this apps looks identical to Gmail online and with a single click on the menu bar button, you can open the app and will always know how many emails you have at a glance.
You can easily access Calendar, Tasks, Keep, etc. with Google apps and services. It becomes easy to search, compose, adjust Gmail settings, customize notifications, and do a lot more with this app. And the best thing is that this app comes with a Mobile mode as well that displays the email in a nice compact window, making it easier to access the unread messages.
You might also like