Coloring can be a fun way to relieve stress for adults and pass time for the kids. Previously, we shared with you some amazing and fun iPhone and iPad coloring apps to use but what about Mac?
You might looking to relax for a while after a stressful week or you just want your kid to enjoy some creative time on your computer, whatever it may be. We have the perfect coloring apps for Mac that both your kids and you are going to love using. Read on to know more about these apps.
Epic Coloring Book for Adults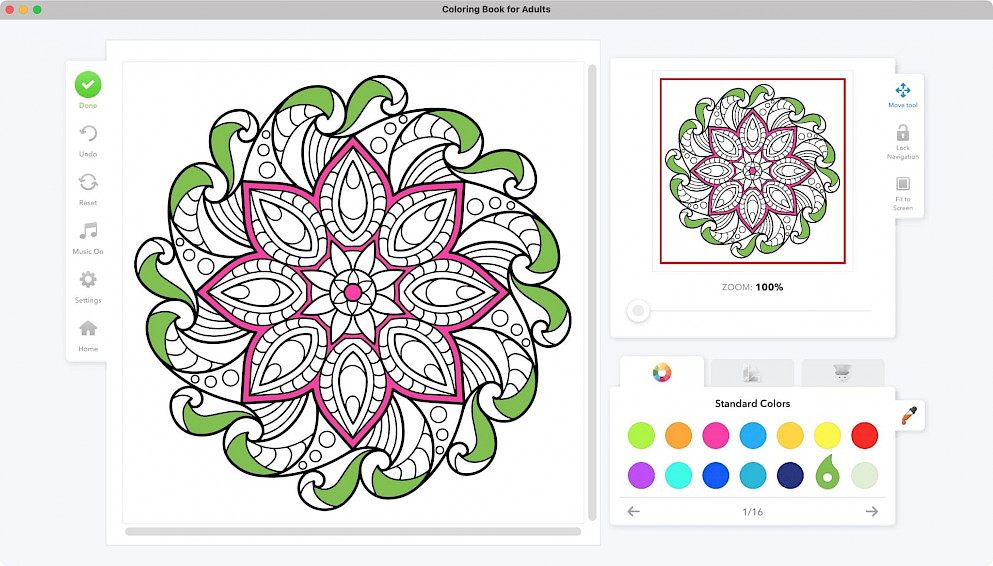 Epic Coloring Book is a great option for adults as it offers over 100 free mandalas and pictures for the users to color while playing relaxing background music when you are coloring. With so many free pictures to color, you can see whether you like the app or not before you get the full version that consists of around 500 pictures.
In this coloring app for Mac, you get standard and customized color palettes, multi-language support, tap-to-fill feature, zoom and full-screen mode, and a lot more which makes it easy to use this app.
Zen: Coloring Book for Adults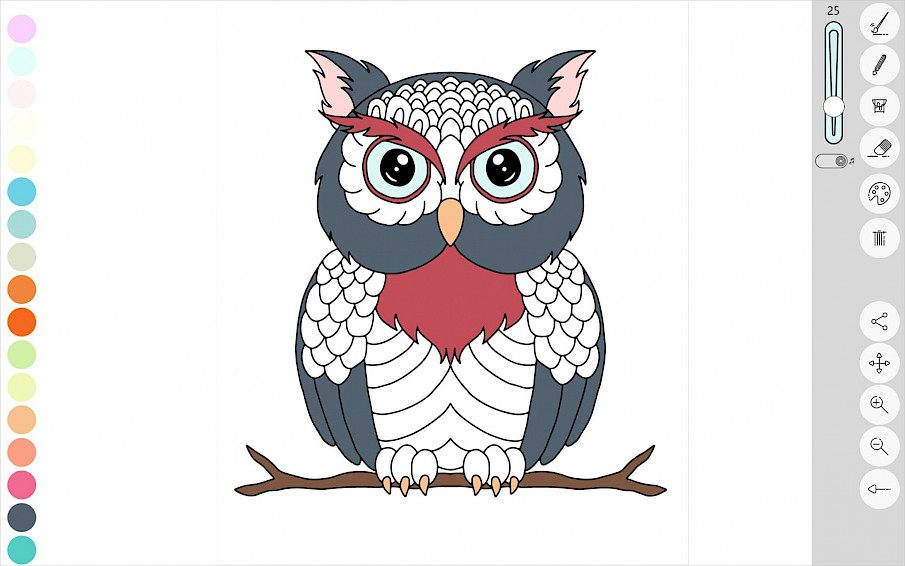 Zen: Coloring Book for adults is the best as it not only offers you a lot of pictures to choose from but also plays soothing background music to help the users relax. It has a simple interface with all the tools on one side and the color palettes on the other side. Moreover, you can play the background music which can be quite relaxing or you can choose to turn it off as well.
This is the perfect coloring app for Mac and includes several features such as different color palettes with customization, free pictures to color every day, different tools like pen, pencil, etc. and filters for added effect.
Paint Color – Paint By Number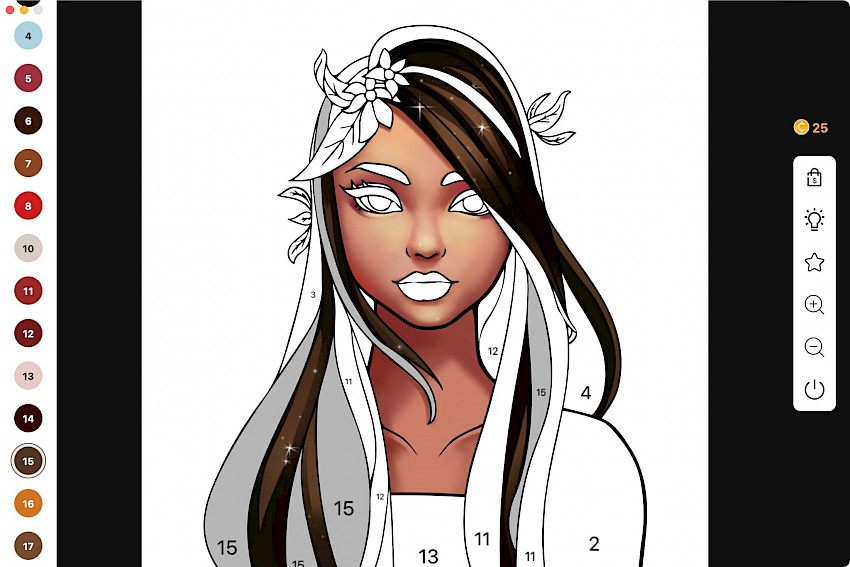 Another great coloring app for Mac is Paint Color – Paint By Number which offers a little guidance to the users when they are coloring. You can use the zoom tool of this app to get the small details and once you are done with a color, it disappears from the palette so that you have room for other colors too.
With this app, you get several free pictures to try and if you like them, then you can check the in-app purchase options for more drawings.
Mac Coloring Apps for Kids
Here are a few coloring apps on Mac that your kids might enjoy too:
Coloring Games: Painting, Glow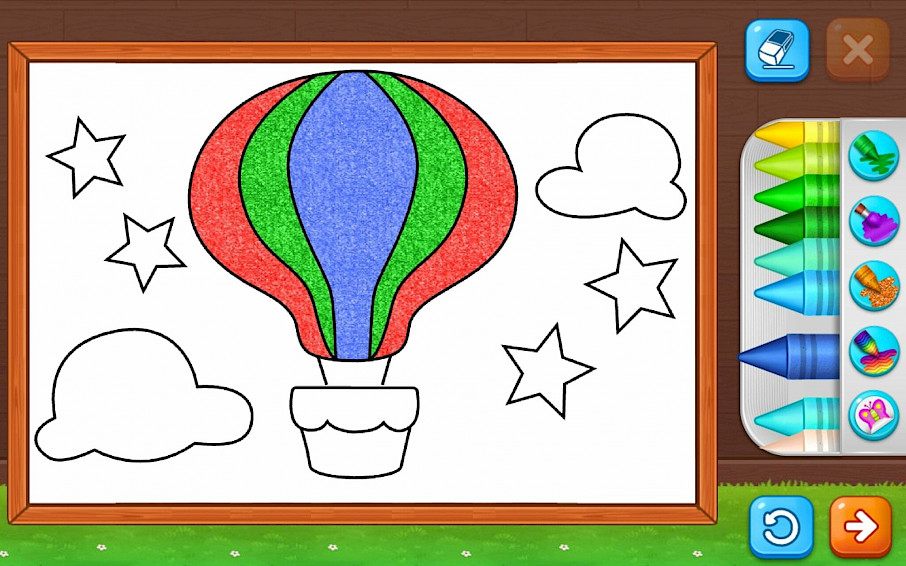 This is a free form coloring app where kids can color by number and will enjoy the cute sounds and animations while doing so. There are no ads or in-app purchases in this app and it offers a lot of features that make the app fun for the kids.
You can select one of the six ways for your kids to color which includes number fill, glow paint, etc. and the kids can draw their own pictures to color as well. There is an option to create different profiles so that each of your kid can color independently and the upbeat music coupled with the fun characters makes this app highly entertaining for the kids.
Color by Numbers – Animals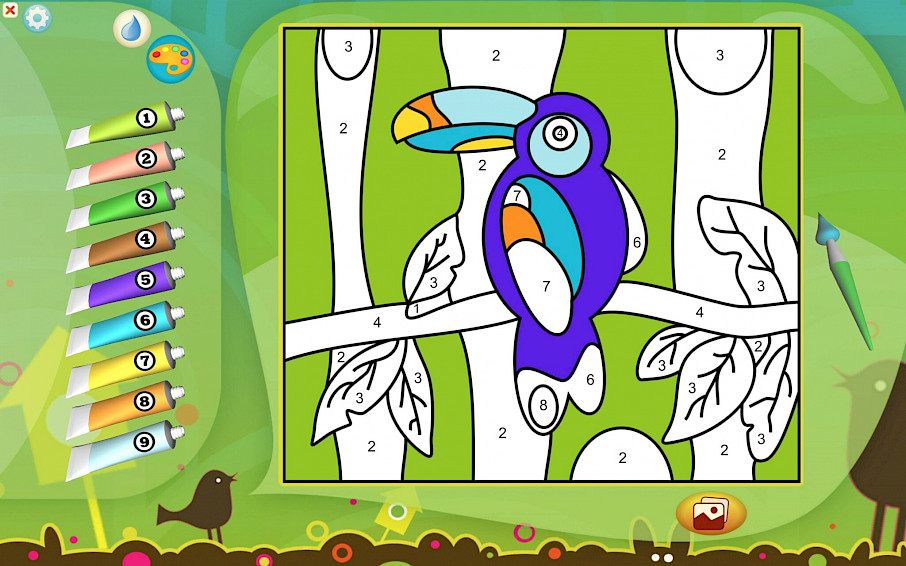 Most kids love to color animals and if your child likes to color by number, then this is the perfect app for you. In this app, the users can select numbers, shapes, or letters to match with the color so that the kids can learn as well.
Moreover, this app includes addition and subtraction problems to help your kids learn maths while coloring. It has a simple interface with lively sound effects to keep the kids engaged and you will find different coloring and learning modes available in this app to suit different ages and grade levels of the kids.
You might also like