Do you love listening to classical music? If yes, then you can easily find amazing stations and composers on the Apple Music app. However, if you want apps specifically dedicated to classics, then there are several of those available too. These apps can be used to play anything from Mozart's Symphony to Pachelbel's Canon.
To make it easier for you, we have listed down the best iPhone and iPad apps to play classical musical wherever and whenever you want. You can find apps that you can listen to regularly or once in a while and the one that will be best suited for you.
IDAGIO – Classical Music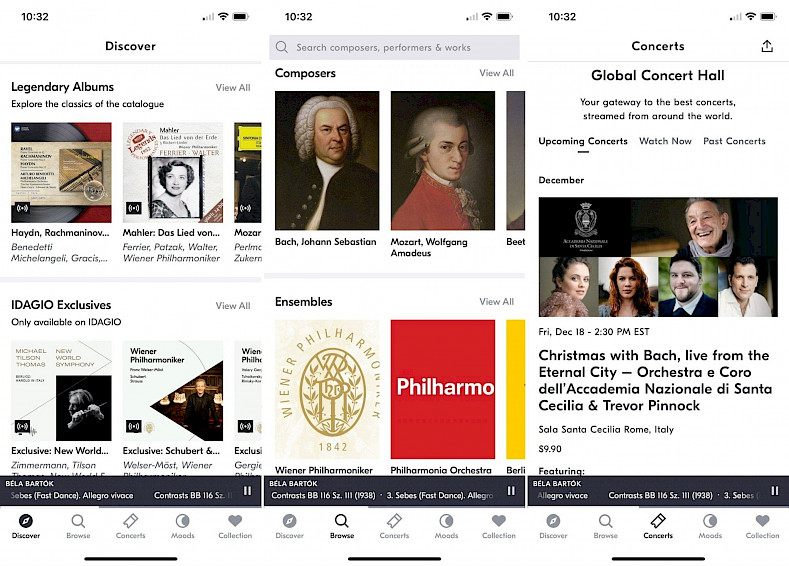 One of the best apps to start with to listen to classical music, IDAGIO is free and comes with an optional subscription plan. When you open this app, you need to select a few of your favorite composers to receive similar recommendations if you want. After that, you can explore other parts of the app such as concerts, new music, and music by mood, and so on.
Features of IDAGIO
Browse for music by ensemble, composer, instrument, genre, period, and so on.
Find seasonal playlists, albums, curated collections, etc.
Take a look at the upcoming concerts, buy tickets, and visit the concert halls.
Select music based on your mood.
Save your favorite tracks, playlists, artists, albums, and so on.
Primephonic – Classical Music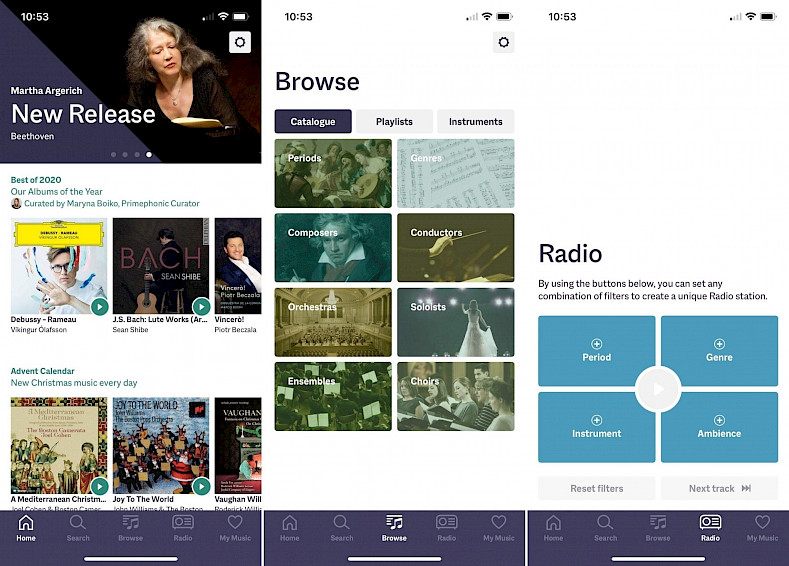 Another great app to use to play classical music is Primephonic that can be used for both new and experienced users. In this app as well, you will be asked to share your preferences and favorite composers and then you can explore the app as you want.
Features of Primephonic
Browse classical music by genre, period, composer, soloist, orchestra, and so on.
View categories on the Home tab such as daily recommendations, seasonal playlists, new composers, and more.
Search the app for a specific artist, song, composer, or album.
Use filters such as ambiance, period, and instrument for listening to classical radio.
Save favorites such as playlists, albums, artists, etc.
There are also podcasts available on this app that you can listen to where artists discuss their music. The app can be used free for 14 days and then you can purchase a subscription plan to enjoy its features.
Sonata – Classical Music Radio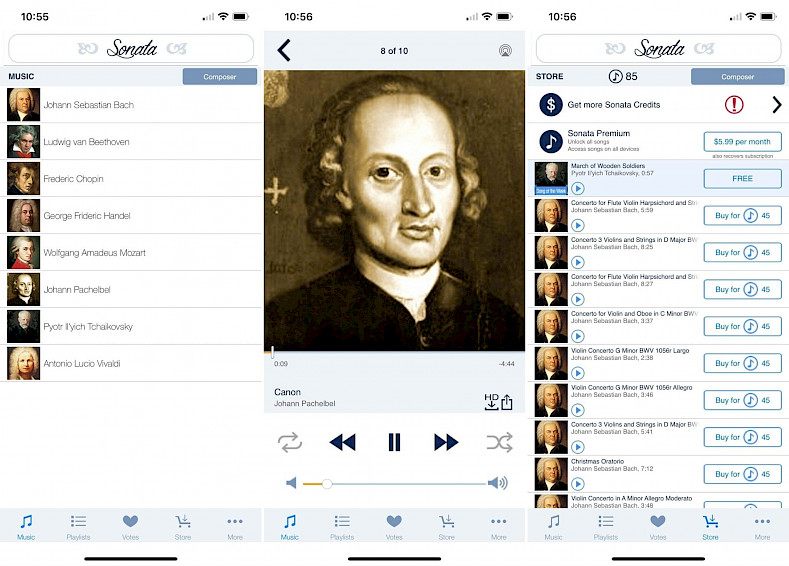 If you are looking for a classical music radio app with additional features, then Sonata is one of the best apps to consider. This app comes with a voting feature and is best for activity-specific music recommendations.
Features of Sonata
Select your favorite composer and his works.
Create a playlist of your favorite music
Vote how the music of a composer makes you feel
Purchase your favorite songs from the app itself.
This is a free radio app that comes with in-app purchase options and paid premium subscription plans.
Classical Radio+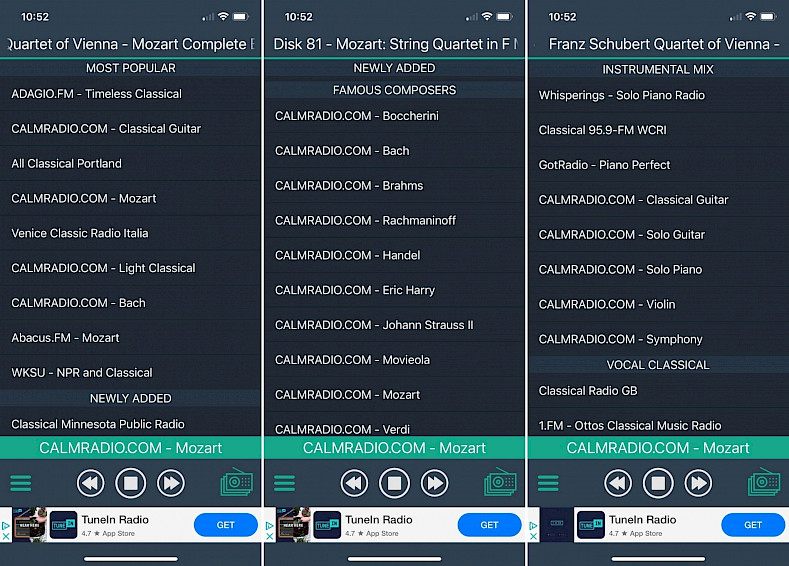 If you want to stream classical music, then Classical Radio+ is a great way to do that. In this app, you simply need to select your desired category, choose a station, and listen to the music that you love. With Classical Radio+, you can listen to your favorite composers and artists on your iPhone and iPad.
Features of Classical Radio+
Choose music from newly added, most popular, instrumentals, and so on.
Change, pause, or fast-forward any station.
A large collection of radio app options such as period, mood, or genre.
This is a completely free app with no in-app purchases or subscription plans.
You might also like