Nowadays, shopping has become really easy as you can shop for anything and everything from the comfortable confines of your home. You can buy anything online, so why not buy a new vehicle the same way too?
Sure, you will want to try out the car and take it for a test drive, especially if it is a second-hand car. But till then, you can look up the different car models to shortlist a few that you might want to test drive. With the help of car buying apps, you can easily find the right vehicle on your iPad or iPhone and don't have to move around a lot.
In this article, we have mentioned a few car shopping apps with a few basic features. You can search for a vehicle, find its location, pricing, and a lot more. So, you can use these apps to make the car buying process extremely easy.
Cars.com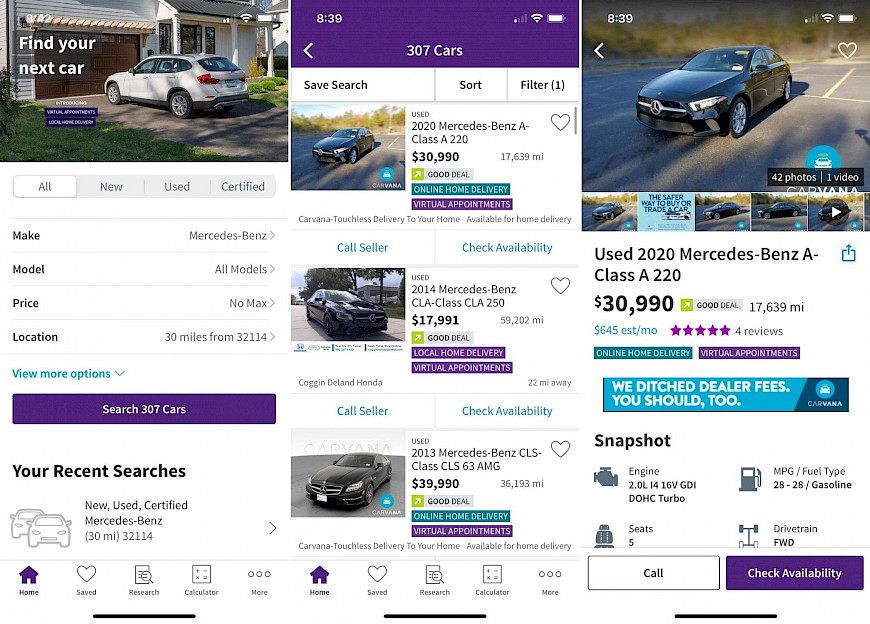 An easy to use the app, Cars.com allows you to take a look at the vehicles without any need to sign up. And with a free account, you can receive alerts for the cars and trucks and can save your favorites too. You can search for new, used, or certified vehicles and then use other filters such as price, model, location, and so on to get the desired results.
Moreover, you get the option to buy the car and get virtual appointments or the option for home delivery. There is a built-in calculator also available that you can use to check the monthly payment scene. You also use this app to sell cars and get in-person appraisals and create your own listing.
CarFax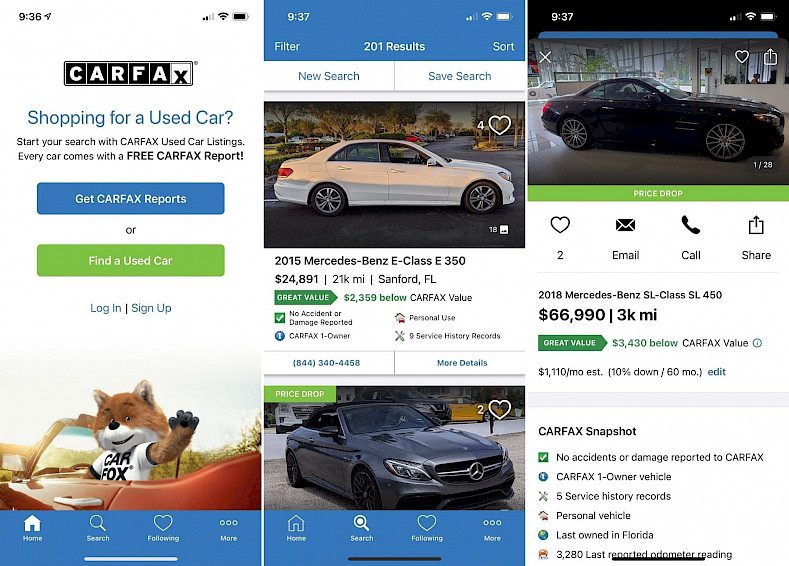 If you are looking to buy a second-hand car, then CarFax is the perfect app for you. With this app, you can know about the history of a car, including the number of accidents and damages, number of previous owners, service records, and so on. Find your car by entering the make/model of the car and then enter the location and check the history options that you are okay with.
You can get all the information about a vehicle on the CarFax report snapshot. There is a Check Availability feature as well, where you can fill out a form to contact the seller. Apart from that, you can also share the details of a vehicle with your friend or mark it as a favorite so that you can check it later.
TrueCar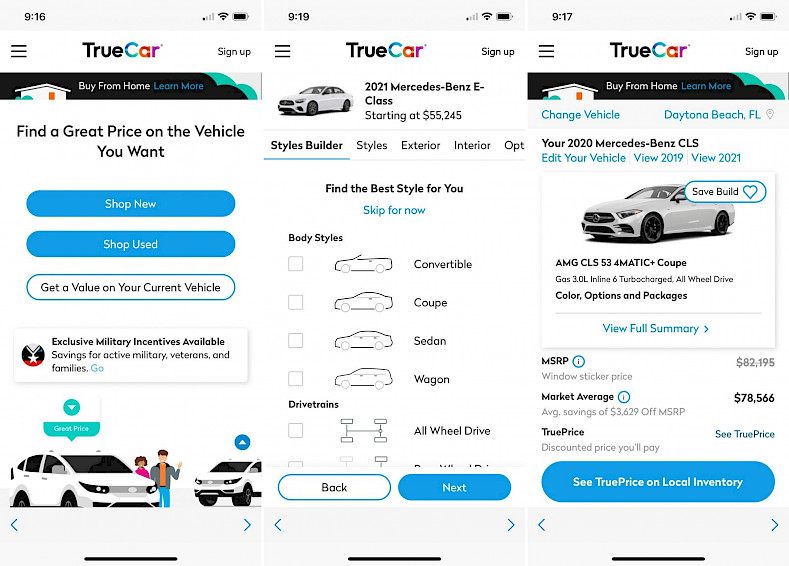 Are you new to vehicles and don't have much idea about which vehicle would be best for you? If so, then the TrueCar app is the perfect option for you. This car will let you check out the best guides on vehicles where you can see the car descriptions, pros and cons, pricing, and so on.
You can configure the search options and easily find the car results based on your requirements. Also, you will see other details on this app, such as what others paid for a similar vehicle in your state, similar vehicles for sale, and more.
If you want to sell or trade a car, you can get an estimate of how much your car would cost so that you can start the process. If you wish to save your vehicle configurations, you would need to make a free account on this app.
CarMax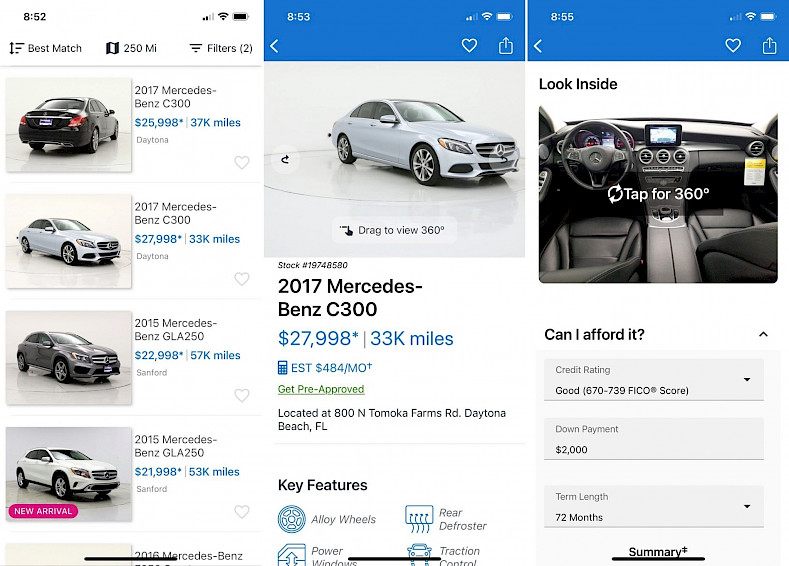 With CarMax, you can see vehicles that you can afford and save your time a lot. You can also find vehicles based on their make, style, price, and so on. One of the best things about CarMax is that it gives you're a 360-degree view of the car, both inside and out. Also, you can take a look at the car's specs, features, and other details to get an idea about it.
You can also figure out whether you can afford a vehicle by entering your credit rating, loan term length, and down payment on the vehicle details page. If you wish to buy or sell a car, then CarMax is a great app to download.
You might also like