Nowadays, you can almost get anything delivered to your home. So, if you love partying every now and then, you can even get alcohol delivered to your home. With the help of these best alcohol delivery apps, you can easily order your favorite stock for home parties or just chill weekend scenes.
These are the best alcohol delivery apps with some really cool features and delivery options so you can easily choose the one that works the best for you.
Drizly: Local Alcohol Delivery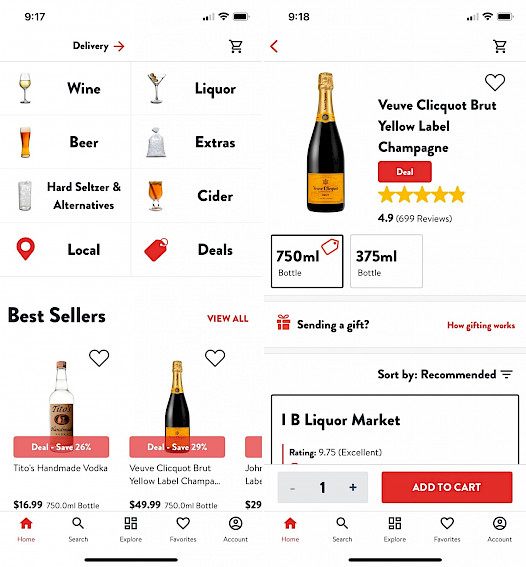 One of the top apps for alcohol delivery is Drizzly that offers deals and cheap offers for your favorite drinks. Here, you can get liquor, wine, mixers, and garnishes and can even save your favorites so that it is easy to order them again.
A few helpful features of Drizzly are:
Price comparisons for your local stores to avoid overpaying
Getting the best price by scanning the barcode
Best Sellers and Featured Brands to help you discover new things
Get information on food pairing for a party
Delivery within 1 hour in supported cities and within 2-3 days in states like Washington, California, Florida, etc.
Drizzly offers a large selection of wines, sprites, lagers, and so on. And if you want to save a little on your favorites, then do check out the Deals section.
Delivery.com Food & Liquor App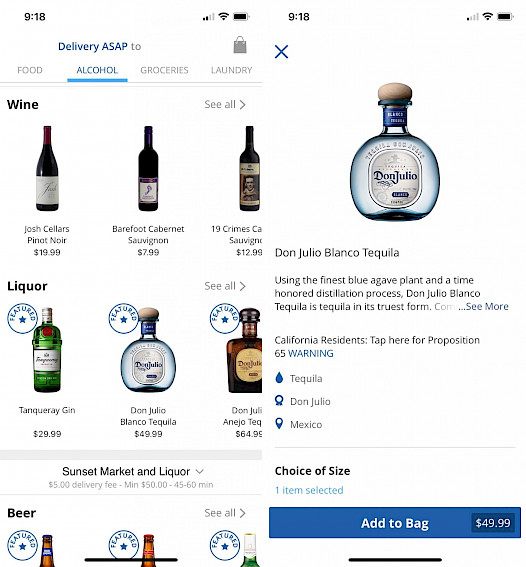 If you are looking for a delivery app that not only delivers just alcohol, then Delivery.com app is perfect for you. You can get alcohol, food, groceries, etc. delivered from this app too.
A few features of Delivery.com are as follows:
Choose between pickup and home delivery
Schedule items to get delivered for future meals or occasions
With every order, you earn delivery points that you can use for prizes and food.
Get corporate discounts when you order in groups or for office.
Get promotions for rewards and savings when you refer the app to a friend.
This is your one-stop for getting all the work done and everything delivered at home.
Saucey: Alcohol Delivery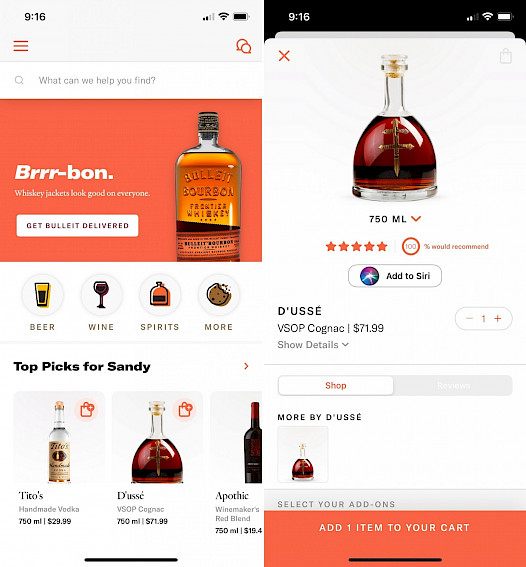 Saucy is an excellent alcohol delivery service that can provide the users with wine, whisky, tobacco, and even snacks and mixers. This app offers you everything that you need to enjoy a cozy evening at home with your friends or family.
A few popular features of Saucey are as follows:
30-minute delivery service in cities such as Dallas, Chicago, San Francisco, Los Angeles, and so on.
Free delivery on 30-minute orders with no minimum order requirement.
Real-time delivery tracking
Delivery to anyplace including your home, a beach, or a party
Accepts all the major credit cards and Apple Pay.
This app is an amazing choice to get your favorite cocktails and brews delivered anywhere in the city. This is a free app for download and you can share the service with your friends by inviting them or by sending them gift cards.
You might also like