We all know that the Apple Watch is among the best watches available in the market. But, have you ever wondered what makes the Apple watch so special? Apple has always been targeting the key areas where other smartwatches are not good at. There are many smartwatches of various brands available in the market, but no smartwatch has been a good competitor for Apple smartwatches so far. One thing that Apple never fails to stand is in satisfying its users.
Do you know Apple sold 43 million Apple Watches in 2020? If you don't then, it is necessary for you to know these stats.
Apple's market has never been laid down. Apple watches have been in the market with good features. Before getting into the topic, let's discuss the evolution of the Apple watch.
Apple is the king of hype, whether you like or dislike their products. All other organizations have been chasing the company's strata at least in terms of expectations, since the late Steve Jobs walked the stage in 2001 and unveiled the iPod. Apple may no longer be the innovator of choice, but they still know how to create a sensation.

The History of Apple
Steve Jobs, Apple's co-founder, guided the company for much of its history. Jobs, Steve Wozniak, and Ronald Wayne founded the business in 1976 when they collaborated on the Apple 1 personal computer.
In the 1980s, Apple had tremendous, though intermittent, success, but as the business developed, so did the power structures. Jobs departed Apple in 1985, during a power battle. He went on to create NeXT, a competitor computer firm that would eventually become the forerunner of Apple's current operating system. Jobs returned to Apple in 1997, while the firm was struggling in the 1990s.
Jobs' return resulted in a reorganized business and a renewed emphasis on innovation. Jobs famously unveiled the iPod, an MP3 device that helped revolutionize the music business, in 2001. Jobs shocked the tech world once more in 2007 when he unveiled the first iPhone at the Macworld Conference & Expo.
Some say that the man is much more of a marketing guru than a technical genius, which is a valid argument, but it is also irrelevant. Regardless of his abilities, Jobs is credited with ushering in the contemporary age of Apple, which is essentially the modern period of everything.
Jobs recognized that usability and design are just as essential to a product's success as the technology within. Until his death on October 5, 2011, this guiding concept remained at the heart of virtually all of his key choices-and Apple's products.
Apple watch series
There are 7 Apple smartwatches to date. Apple's smartwatches are undoubtedly doing well in the market. Many people recommend Apple smartwatches rather than other smartwatches, if they have the budget for the same. They are the best in the business. Apple smartwatches are among the costliest smartwatches as well as the top-rated one.
The list of Apple smartwatches is listed below.
Apple Watch Series 1
Apple watch series 2
Apple Watch Series 3
Apple Watch Series 4
Apple Watch Series 5
Apple Watch Series 6
Apple Watch SE
The Features of the Apple Watch
Notifications
Fitness tracking
Workout tracking
Heart rate monitoring
ECG readings (available on Series 4/5/6 only) and blood oxygen tracking (available on Series 6 only).
GPS tracking
Make calls and receive messages Turn-by-turn navigation
Siri commands – alarms, timers, reminders
Display tickets and boarding passes
Display time
Top 5 features of the Apple watch
1. While Wearing a Mask, Unlock Your iPhone (watchOS 7.4)
The Apple Watch with watchOS 7.4 may now unlock your iPhone when you're wearing a mask.
It is a relief, right?
As long as your Apple Watch is unlocked on your wrist, you may circumvent your Face ID and the passcode on your iPhone (while wearing a face mask). However, it will not be activated automatically until you do the following:
Use your iPhone. Go to Settings.
Select Face ID and Passcode.
Enable Unlock With Apple Watch.
Accept the warning.
2. The Apple Watch May Be Used to Track Sleep
With the introduction of watchOS 7, the Apple Watch now monitors sleep properly. You must enable Bedtime mode, which will put your iPhone and Apple Watch into a sleep mode before bed and prevent you from being awakened by alerts during the night.
The Apple Watch sleep monitoring isn't quite as thorough as you might be used to, but it does track time sleeping and the regularity of bedtime, which are two crucial criteria for getting enough rest. It does not, however, track phases or assess the quality of your sleep( till now, I am not sure maybe Apple comes up with a great innovation super soon).
3. Unlock Your iPhone Using an Apple Watch
If you have all of Apple's hardware, you can also use your Apple Watch to bypass putting in a password on your Mac to get access, as long as you have a mid-2013 or newer Mac running macOS Sierra 10.12 or later.
If you wish to couple the two, the first step is to ensure that they're both logged into the same iCloud account. Next, go to your Mac and select System Preferences, then Security & Privacy, and finally the General option. You may set the Apple Watch to unlock your Mac from this screen. Check that two-factor authentication is set on your Mac as well (go to System Preferences > iCloud > Account Details > Security).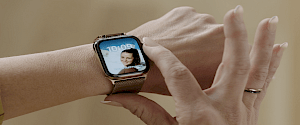 4. Watch Faces
The watch face is the focal point of your Apple Watch. Complications are the bits of information that may be added to your watch faces, such as weather, activity statistics, heart rate statistics, and much more. The Apple Watch app on the iPhone is the simplest way to create an Apple Watch face. The app's "Face Gallery" page has the complete library of watch faces, and you may add faces to your collection as you make them. Once you've created numerous watch faces, you can switch between them using your Apple Watch, making it simple to adapt on the move to different situations.
5. Blood Oxygen Measurements
If you have an Apple Watch Series 6, you can also take blood oxygen measurements with your device. In addition, the Apple Watch can also gather readings in the background, providing you with statistics to reflect on regularly. Simply open the Watch app on your iPhone, go to the Blood Oxygen area, and turn on the necessary settings.
Winding-up
These are the best features of the Apple Watch. The Apple Watch has been a game-changer in the market for Smartwatches. The Apple Watch is well-known for its features and has been stealing the heart of the iPhone users for a long time now, providing the best features and best at providing accurate heart monitoring. Don't forget to mention the Apple Watch series that you are using now in the comment box.
You might also like