There are usually two kinds of people in this world: iPhone users who are always up-to-date on their phone's battery status & keep it charged and users who let their iPhone battery drain till the edge of being dead. True enough, right?
Well, for those users who cannot be bothered to consciously keep a track of their iPhone's battery status and charge it on time, a new jailbreak tweak was released recently. BatteryFlow Reborn is a jailbreak tweak that was developed by iOS developer ItzNebbs to make iPhone users aware of their battery status. How does this happen? Well, the tweak bombards the users with multiple notifications and warnings to charge their iPhone when it is low so that they become aware of this situation.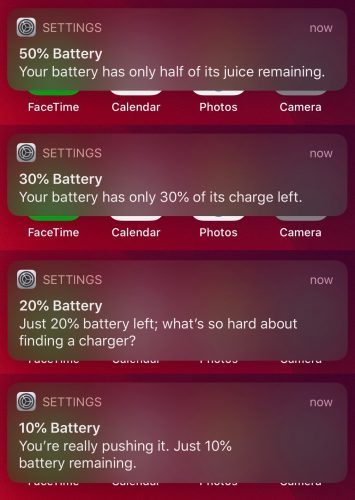 Yes, the tweak is annoying at first but it also means that you won't have to go out with a dead iPhone for work. With this tweak, users can set a custom alert or notification for any chosen battery percentage to be displayed on the screen. In case you don't know, BatteryFlow Reborn is actually a remake of the tweak BatteryFlow that was developed by Zip0n. While the original tweak only supported up to iOS 9 devices, this modified version supports newer iOS versions as well.
Once installed, a preference pane is added to the Settings app and users can easily configure the low battery alerts for their iPhone. In this Settings option, you can turn on/off BatteryFlow Reborn tweak, choose between different types of alerts available, configure up to 4 banner-style notifications, and 4 alert-style notifications. Here is a deeper insight into what can be configured for both banner-style and alert-style notifications.
Banner Notifications
If you wish to set a banner-style notification, then here is what all you can do:
Choose a battery percentage to trigger the banner-style notification to be displayed.
Input the title and the body text for your notification banner.
Enable or disable vibrations for the banner notifications.
Save your banner entries and test out the banner notifications.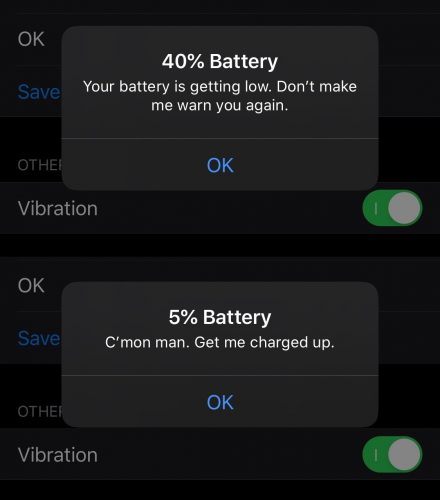 Alert Notifications
If you are setting an alert-style notification, then here is how you can configure it:
Select a battery percentage to trigger the notification alert for displaying.
Entering the title and body text of the notification alert.
Entering the action button for the notification alert.
Save your entries and test out the notification alerts.
Enable/disable vibrations with these alerts.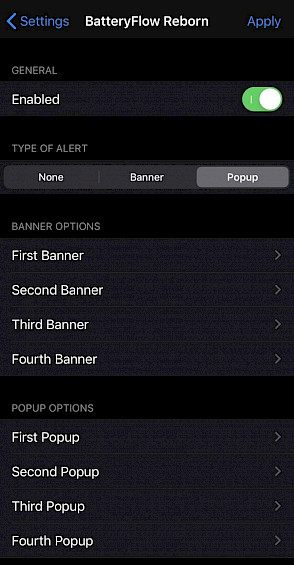 Whenever you create a new notification or update an existing one, you need to click on the Apply button to save your changes. This will prompt you to respring the handset to apply the changes.
Since iOS already creates alerts when your iPhone battery is at 10 or 20 percent, it would be good to use BatteryFlow Reborn for notifications at different battery levels. If you don't use this then you might get engrossed in in-app activities and forget to charge your iPhone battery and leave it till the end.
You can easily get this jailbreak tweak for free from Packix repository using your favorite packet manager. This is a free tweak and is supported on jailbroken iOS 13 and 14 devices. Will you be using this tweak too to keep up with your iPhone's battery? Let us know in the comments below!
You might also like