To downgrade iOS to an older version that is not signed by Apple anymore you will need a copy of SHSH Blob from your iPhone. In this step-by-step guide, you will learn how to save SHSH Blob from iPhone, iPad, iPod touch, and Apple TV.
What is SHSH blob?
Signature HaSH blobs also called SHSH blob is a term for Apple's digital signature protocol for iOS restores and updates. This small piece of data was designed to control the iOS versions that users can install on their iOS devices (iPhone, iPad, iPod touch, and Apple TV). Apple allows users only to install the newest version of iOS, without an option to downgrade.
The community created a workflow allowing you to work around Apple's signature system in order to install older iOS versions compatible with available jailbreak tools.
What can you do with SHSH blobs?
SHSH can be used to downgrade iOS versions when Apple will stop signing the old firmware. You should save SHSH Blob regularly if you like to jailbreak iOS to the latest supported version.
Save SHSH Blob
Backuping SHSH Blob file can be a complicated process for most users. There are a lot of tutorials showing how to do it, and they usually start with words "it is for advanced users". Using a free iPhone helper like 3uTools it's easy to save SHSH blob from your iOS device, even if you are not a pro.
Step 1. Download and install 3uTools.
Step 2. Run the app and connect your iPhone to PC with a USB cable.
Step 3. Navigate to Flash & JB → Pro Flash.
Step 4. Click "Query compatible (SHSH)".
Step 5. Wait till the SHSH blob file will be saved to 3utools server.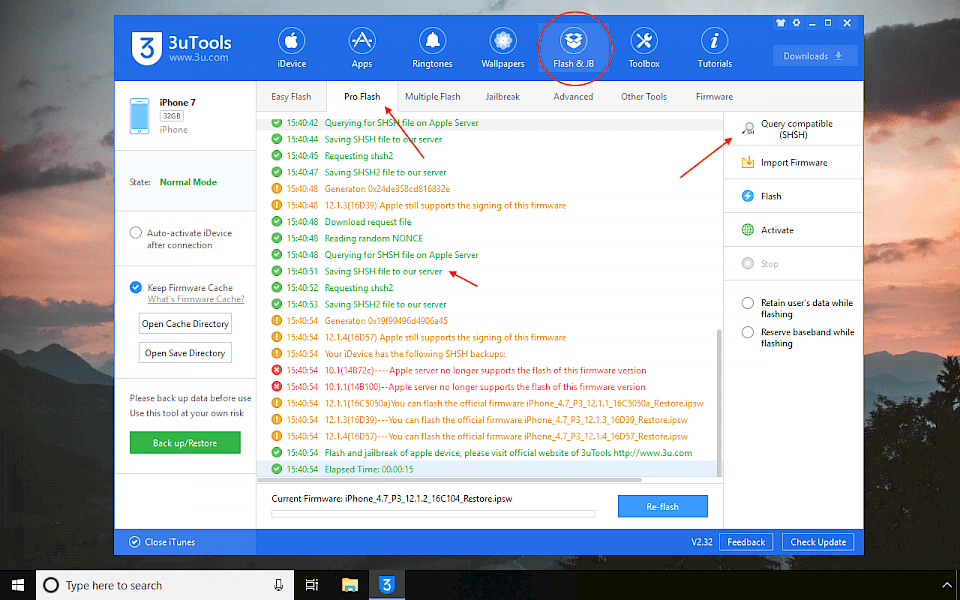 When you need to download the file simply navigate to Flash & JB → Advanced, and click on Download SHSH button. A list of saved blobs will be displayed ready for download.
Remember to make backups of Signature HaSH blobs from your iPhone when you update your iOS. SHSH will allow you in feature to downgrade iOS version when Apple will stop signing the firmware.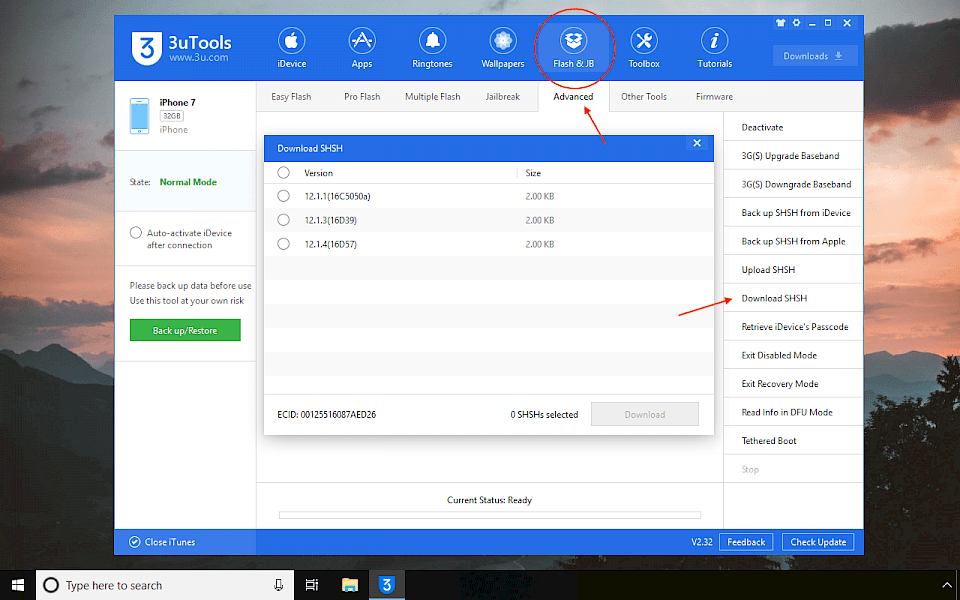 Install TSS Saver
TSS Saver is a free tool to save SHSH2 blobs online without using the CLI. Your device ECID is required. On jailbroken devices, you can install TSSsaver, the one-click tool to save blobs using TSSsaver.1conan.com directly from your iPhone. The app is compatible with iOS 11 and iOS 12. TSSSaver automatically saves blobs with the generator 0x1111111111111111.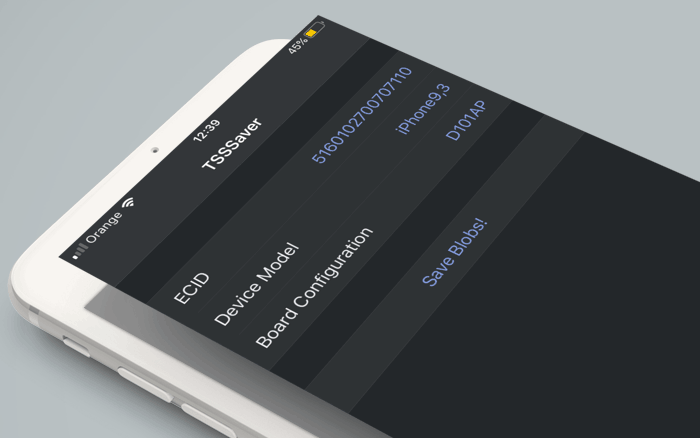 Step 1. Open the Cydia app on your device.
Step 2. Tap Sources → Edit → Add the official repo https://repo.nullpixel.uk
Step 3. Switch to Search Tab and enter TSSSaver.
Step 4. Tap the Install button.
You might also like