Have you ever wanted to transfer your apps and other data from one platform to another? If yes, then AppTrans is the solution to all your problems. AppTrans by iMobie lets the users create a full backup of their apps on the phone, export your WhatsApp chats, and do a lot more with the help of this app.
Transfer Apps Between iPhone and Android Phone
No, let's assume that you need to move your data from your old Android phone to the new iPhone, then AppTrans can help you do that. You can transfer the mobile apps and the data between the two platforms smoothly. That's not all, apart from creating backup of the data on your phone, you can make backups of specific apps as well.
Once you select the apps and data to create a backup of, AppTrans allows you to view them to make sure that you have selected everything that you need to restore. This is perfect when you need to restore data of a specific app and not a full restore on your device.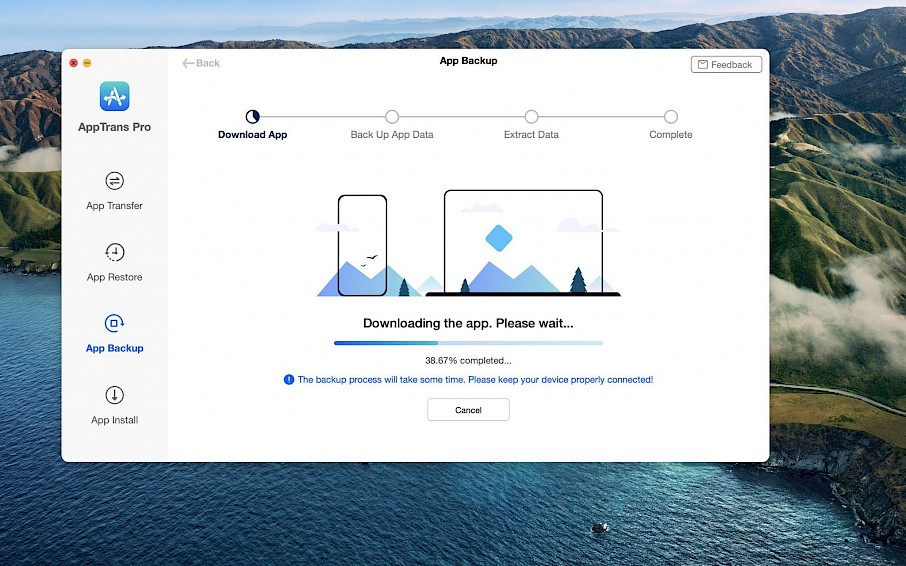 In this app, you can access three types of backup files: WhatsApp backups on the Google Drive, iOS backups made in iTunes, and AppTrans backups. And the most amazing thing about AppTrans is that it doesn't limit the features to a specific platform. So, you can create a backup of your Android phone and restore it on the iPhone without any issues.
Transfer WhatsApp Chats
As we mentioned earlier, AppTrans can be used to take a backup of WhatsApp chats and then transfer it to a different device or platform. With this app, you can easily transfer your WhatsApp chats from Android to iPhone or vice versa as well. Moreover, you can use the transfer function to merge the WhatsApp conversations from two different devices.
Apart from the phone-to-phone transfer, this application also allows the users to export their WhatsApp history to their PC as a backup. Once it is backed up on your PC, you can go through the chats to ensure that everything has been backed up properly and you can even print a few specific messages.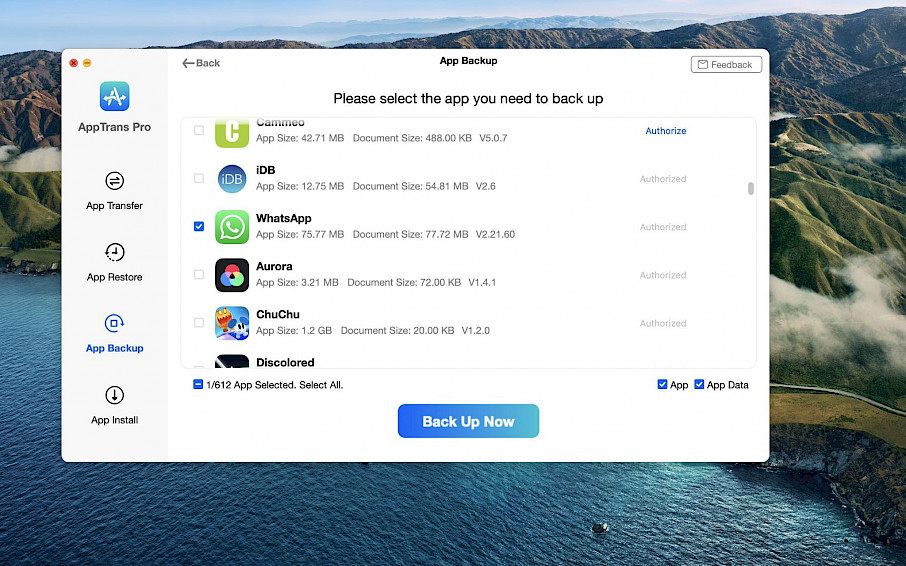 If you don't have a backup of the WhatsApp chats on your PC, you can still restore the data by using the WhatsApp backup created by iTunes on your iPhone and use it to restore your Android device.
What's more, this is not just applicable to WhatsApp and can be performed with other apps as well including Link, Viber, Kik, and so on.
Conclusion
AppTrans is free software but there is a paid version available as well. With the paid version, you can unlock a lot of advanced features such as the cross-OS app transfer which can be used to manage the apps between your Android and iOS devices without a lot of effort.
So, what do you think about AppTrans? Are you going to be downloading it and using it to create backups of your handsets? Let us know in the comments below!
You might also like