Apple introduced its Self Service Repair program last year, which includes over 200 original Apple components and repair tools for the iPhone 12 and 13 series, as well as the iPhone SE 2022.
The software is now available in the United States, allowing customers to simply order and DIY fix their gadgets from the convenience of their own homes.
And here's everything you need to know about it.
The News:
Apple announced that self-service repair is now available. It provides repair guides and authentic Apple parts and tools via the Apple Self-Service Repair Store. Self-service repair is available in the US and will be expanded to other countries, including Europe, in the coming year.
The online store now provides more than 200 individual tools and parts, allowing those who have experience with the complexity of fixing electronic devices to make repairs to devices like the iPhone 12 and iPhone 13 lineups as well as the iPhone SE (3rd generation), including displays, batteries, and cameras.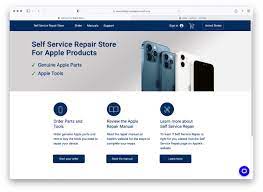 In the coming year, the program will also provide parts, manuals, and tools to repair Mac computers that have Apple silicon.
To begin the self-service repair procedure, a customer should go to support.apple.com/self-service-repair and peruse the fix manual for the device they wish to repair.
After that, they will be able to visit the Apple Self-Service Repair Store and purchase the required components and tools.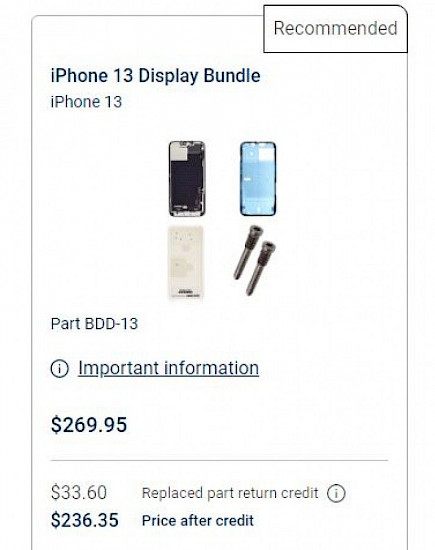 Each authentic Apple product is specifically created and engineered specifically for every product and goes through rigorous testing to ensure the highest standards of safety, quality, and dependability.
The parts are identified as the ones available--and for the same price that they are offered to Apple's repair companies.
For certain repairs, customers can be given a credit upon returning the repaired part to recycle.
The Apple tools accessible to customers through the self-service repair store are identical to those utilized by Apple's repair network. They're designed specifically to provide the most efficient repair solutions for Apple products.
They are designed to stand up to the demands of professional, high-volume repair processes where safety and security are of the utmost importance. The high-end tools provided by Self Service Repair include torque drivers and repair trays for display batteries, among others.
Apple will offer rental kits at $49 to let customers who don't want to buy tools for one repair still have access to expert repair tools. The week-long rental kits will be delivered to customers at no cost.
Self-service repair is part of Apple's efforts to improve the availability of repairs. For the majority of consumers who have no experience fixing electronic devices, going to an expert repair service that has certified technicians using authentic Apple items is the most secure and most reliable method to obtain a repair.
In the last three years, Apple has doubled the number of locations that have access to genuine Apple parts, tools, and training, which includes more than 3,000 independent repair providers. A worldwide network of more than 55,000 Apple Authorized Service Providers provides over 100,000 technicians currently active.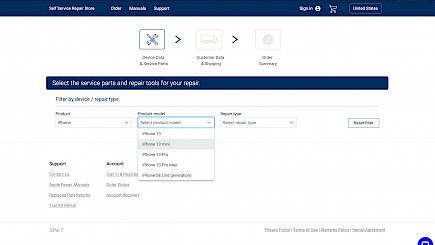 This means that in the US, 8 out of 10 Apple customers live in the vicinity of 20 minutes or less from an approved service supplier.
Additionally, today Apple released a document, "Expanding Access to Safe, Reliable, and Secure Service and Repair," that outlines Apple's strategy for designing durable products and facilitating access to repairs.
Winding-up
And that was everything you needed to know about Apple's new Self Service Repair.
We will keep you updated on any more developments about this initiative. Meanwhile do not forget to look at some of our other articles. Wishing everyone a Good Day!
You might also like