Apple's App Tracking Transparency feature, which debuted with iOS 14.5 last year, prohibits developers from rewarding users for using the option.
Which resulted in losses for big firms like YouTube, Snapchat, and Facebook.
But, how?
How can a simple transparency mode and no-reward agreement cause major internet giants to lose so much money.?
Let's find out together…
The News: Apple vs Ad Companies
Apple, in the past year, introduced its transparency feature for app tracking that allows users to choose to not let apps track their actions.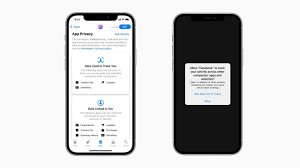 This naturally affects the majority of apps' advertising revenue since users don't allow third-party developers to gain access to their personal information.
This App Tracker Transparency feature was introduced in iOS 14.5 to block app developers from tracking customers on websites and other applications. Facebook was very vocal in its reaction to Apple's decision, warning that it could harm the company's advertising business.
However, the truth is that it accomplished much more than just Facebook and millions of dollars.
According to a report published in Lotame, Apple's App Tracking Transparency feature may cost large companies $16 billion (roughly around 1.21 lakh crores).
This includes companies such as Facebook, Snapchat, YouTube, Twitter, and more, which heavily rely on targeted advertisements. In all of them, Facebook has been the worst hit, with a $12.8 billion loss in revenue. It's closely followed by YouTube's $2.1 billion loss in revenue.
The consequences of these changes on these businesses are difficult to pinpoint since all four companies continue to grow extremely fast, stealing parts from the last bastions of traditional media and increasing their shares in digital media because privacy laws make it harder for independent media and technologies to achieve.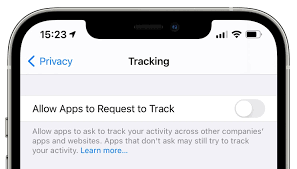 "To make matters more complicated and complex, COVID-19 has brought about a number of challenges." Mike Woosley, the chief executive officer of Lotame, stated that the COVID-19 epidemic has created unstable and unpredictable fluctuations in the pace of media spending.
Apple's app tracking transparency feature, which was introduced with iOS 14.5, also prohibits developers from giving users incentives or rewards in exchange for the ability. Additionally, there's an option for users to block apps from prompting them to allow app tracking completely.
To counter this loss in revenue, businesses such as Facebook are working on innovative ways to offer targeted ads that do not rely on the tracking of different apps and websites.
Apple's top privacy features, leading to Ad revenue loss
Protect Your Mail Activity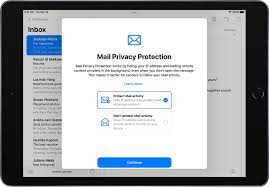 Businesses and advertisers who send you emails may collect specific information about your activities through the Mail application.
For example, they will know whether and when you have opened an email and can even track your whereabouts. The latest updates to iOS 15 and iPadOS 15 add a security feature called Secure Mail Activity that can stop this.
You can enable this under the Settings menu > Mail > Privacy Protection and then switch on the toggle to Protect Mail Activity.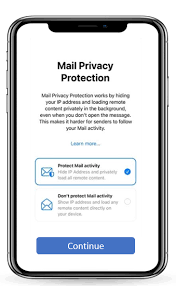 When this feature is enabled, the phone's IP address gets hidden to conceal your place of residence. Any content that is remote from an email message will load quietly in the background, so it won't be able to track you.
Hide your email address feature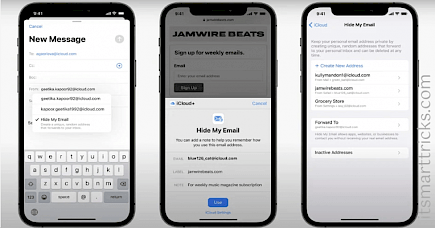 Hide My Email feature lets you sign up to websites and applications using an unreliable email address to conceal your identity and decrease the amount of spam that is sent to your email address. To utilize Hide My Email, you need to have iOS 15 or iPadOS 15 and be signed up for a paid iCloud subscription.
Navigate to Settings > [your name] > iCloud > Offset Turn off iCloud.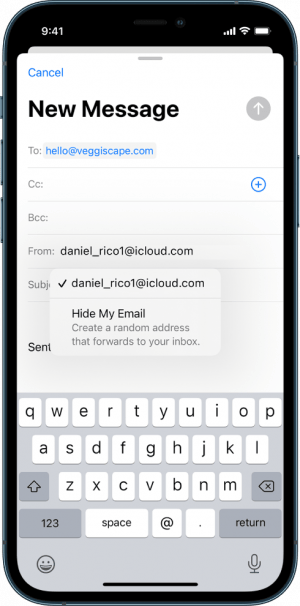 Hide My Email in order to set up a new email address or make use of any other addresses that you have previously used in the past using Apple's earlier Log in using Apple option. When you next need to set up an account to log into a website or complete an online form, you can use a random address instead.
All emails sent via this account will be sent to your email address. However, you can always remove the account in case you begin receiving messages from the spammer. Go back to the Hide My Email page, click on the address that you want to use, then click Deactivate the Email Address to erase it and ensure that your inbox is not flooded with spam.
Block Your IP Address with iCloud Private Relay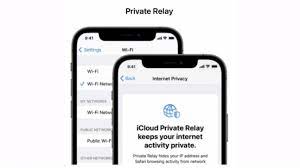 Through iCloud's Private Relay, the IP address is substituted with one of a variety of anonymous IP addresses based on your location to conceal the location of your computer. Because your web traffic is transmitted through two distinct relays, no one, such as Apple, will be able to see or track your web activities.
This feature is available only to iCloudPlus subscribers that use Safari. Safari is the browser in use.To enable iCloud Private Relay, head to Settings > [your name] > iCloud > Private Relay (Beta), then activate the switch for Private Relay (Beta).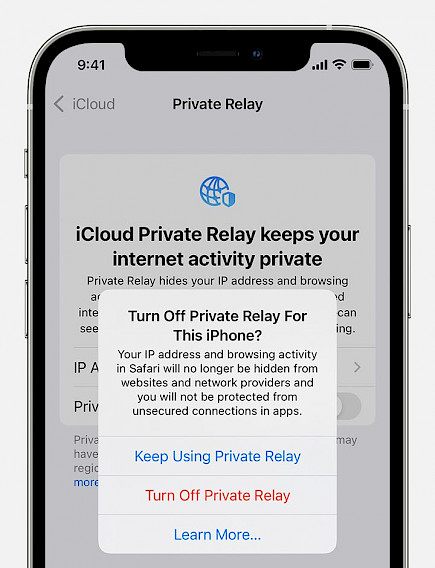 Click the IP address location to make the relay utilize your general location instead of your specific place of residence or a generalized location that is derived from your location or timezone.
To work, the websites that you visit must support Private Relay. If a website does not provide content from the wrong location, requires additional log-in procedures, or does not even function in any way, and you encounter issues with compatibility, you can disable Private Relay completely by returning to the Private Relay (Beta) page and turning off the same switch.
You can also turn off the feature only for specific Wi-Fi networks by going to the Wi-Fi settings section of Settings. Click the More button next to a particular Wi-Fi connection, then disable the switch for the iCloud Private Relay.
You can also go there: to the Settings menu, then Cellular and Cellular Data Options, and toggle off the toggle for the iCloud Private Relay to turn off certain cellular connections.
You might also like