After the staggering success of the September Event, Apple is now out with a brand new October Event.
Do you know what this means? New devices, Major updates, and much more. So, let's find out more about the October Event.
The News
Apple had recently announced their iPhone 13, 13 Mini, 13 Pro, and 13 Pro Max last month. The tech giant is all set to host their next conference on coming Monday, October 18, at 10:00 A.M. in the Pacific Time zone (1 P.M. ET). As with previous Apple launches, the event will stream live on Apple's website.
The event for October was previously reported by Bloomberg's Mark Gurman, who said "there will be two events" from Apple in the fall, as is usual. And that the second event could be focused specifically on new Macs and iPads, as well as brand new MacBook Pros sporting an upgraded model that uses the M1 processor from Apple.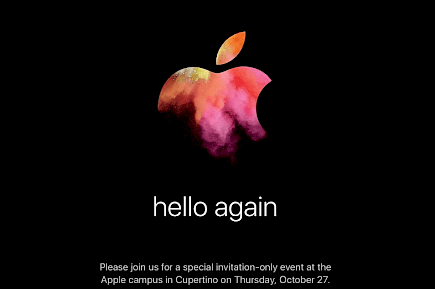 Gurman also anticipates Apple's AirPods3 to launch at the end of 2021, as well as a variety of additional products to launch in 2022. Including the brand new AirPods Pro, as well as an updated iPad Pro, revamped Mac Pros, and MacBook Airs with Apple silicon.
Everything about the Apple Event
At its September launch event, Apple unveiled its new iPhone 13 lineup alongside the Apple Watch 7, iPad Mini 6, and a new entry-level iPad. This iPhone 13 lineup mirrors last year's iPhone 12 collection with standard, Mini, Pro, and Pro Max versions. The latest iPhone runs iOS 15 and includes several camera enhancements and storage capacity increases. A brand new bionic processor, and many many more.
Before Apple's most recent launch event, the company held two events in 2021. The first occurred in April, and we were able to see new iPad updates, colorful iMacs, AirTags trackers, a purple iPhone 12, and more. Then, two months later, Apple held its annual WWDC developers' conference, at which we were able to see the first glimpse of iOS 15, macOS Monterey (aka MacOS 12), WatchOS 8, and iPadOS 15.
What will we see at this October Apple event? Are we going to see a new MacBook Pro, maybe the AirPods 3? New Macs? Below are the products that could be unveiled at the Apple event.
Apple already made an announcement of software and hardware upgrades at its previous 2021 events. This included the Apple Watch 7, iPhone 13, iPad Mini 6, and a new entry-level iPad. There are a few items we're hoping Apple will unveil. We're hoping to see the AirPods 3 model, a larger iMac that is powered by Apple's M1 chipset, a more affordable Apple Display, and a new MacBook Pro and Mac Pro with an expected update to Apple's M1 processor.
Airpods 3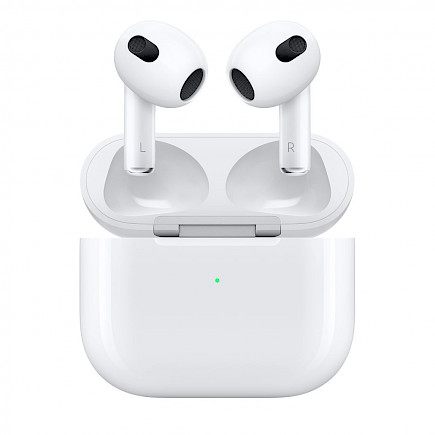 Apple's AirPods is likely to get an update this year. The reports came from Bloomberg. Rumors suggest that the AirPods 3 will come with similar features to those of the AirPods Pro, including stereo audio capabilities, a shorter stem with interchangeable tips, and a compact charging box.
The New MacBook Pro, Mac Mini, iMac, and Apple Display
Last year, Apple announced that it would develop its processor, known as the M1, that would power its Mac. Since then, there's been a possibility that Apple might soon release a new version of the processor to be used in the MacBook Pro or Mac Pro.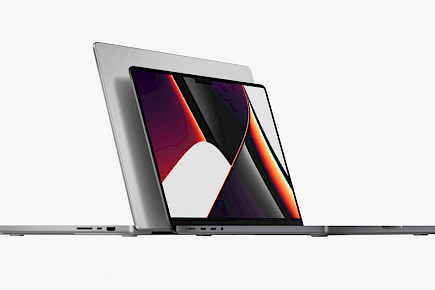 Apple had previously announced a brand new iMac that was powered by the M1 processor. However, this was just the 24-inch version. Bloomberg has stated it has learned that Apple is currently working on updates to the processor that will be available for the Mac Mini and 27-inch iMac.
Apple might be developing a less expensive model of the Pro Display XDR, which was first launched in the year 2019. Bloomberg published in January stated that a less expensive Apple monitor is in "early development."
Other new releases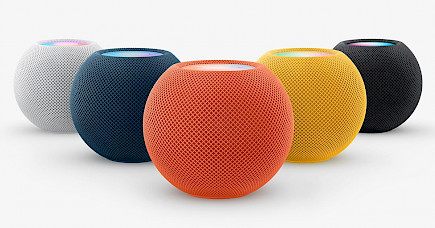 There is a chance that we will see new devices made by Apple in the coming year. This could include a potential Apple rival with Amazon's Amazon Echo Show that would blend the entry-level iPad with the speaker. Also, a soundbar equipped with a built-in Apple TV similar to Roku's soundbar, as well as an Apple virtual or augmented reality headset.

You might also like