Big companies partnering up with each other for mutual gains is not something new. Instances like these can be traced back to the days of the Industrial revolution. These, merges or partnerships(as we say), happen when two companies have something which the other one wants.
Most of the time these partnerships happen for money, stocks, or even employees. So, keeping the spirit of partnership and dependence alive, let us talk about the new news partner program of Apple.
What is the new partner program?
Apple today unveiled the News Partner Program, a new set of activities aimed at expanding Apple's collaboration with journalists. The News Partner Program seeks to guarantee that Apple News consumers continue to have access to reliable news and information while also promoting media literacy and variety in media coverage and newsrooms.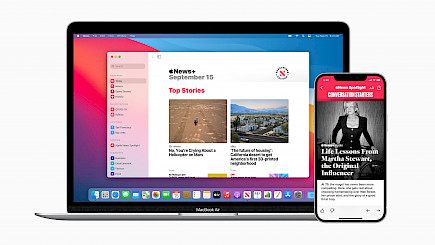 Apple's News Partner Program appears to be either a last-ditch effort to bring more articles into Apple News, a ploy to divert the heat from increasing antitrust investigations, or both.
The News Partner Program is for subscription news publishers that submit their content to Apple News Format (ANF). ANF provides an extraordinary reading experience on Apple News. It unlocks all the benefits of the platform for publishers. ANF supports advertising.
Publishers keep 100% of the revenue from advertising sold within Apple News. Apple News offers a 15% commission on qualified in-app purchase subscriptions to support publishers who optimize their content for ANF.
The new News Partner Program provides the following benefits to publishers: Apple will half its cut of in-app subscription purchases if you "keep a healthy Apple News channel." Currently, Apple is under pressure to lower the rent it demands in exchange for allowing publishers and developers to sell content on its platforms, with numerous antitrust probes in the works. Apple News, on the other hand, is a laggard among Apple services and might need a boost.
"Providing reliable information from our publishing partners to Apple News consumers has been our priority from day one," said Eddy Cue, Apple's senior vice president of Services. "Apple has provided our customers with a variety of ways to access and consume news content across our devices and services for more than a decade. We have hundreds of news applications available in the App Store from dozens of countries across the world, and we designed the Apple News Format to provide publishers a way to highlight their content while providing a fantastic experience for millions of Apple News consumers".
Eligibility & Requirements
Participants must maintain an Apple News channel in Australia or Canada. Publishers based in these areas and not publishing in ANF must share their content via an RSS feed, as allowed by their rights.
Publisher apps must deliver news content that is original and professionally written.
Apps from publishers must be made available in the App Store. They should also allow users to buy auto-renewable subscriptions via Apple's in-app purchase system.
The Apple Developer Program License Agreement must be signed by the publisher.
Apple Developer Program members worldwide have access to the News Publisher Program.
To learn more about the news partnership program or if you want to apply for the news partnership program, visit "here".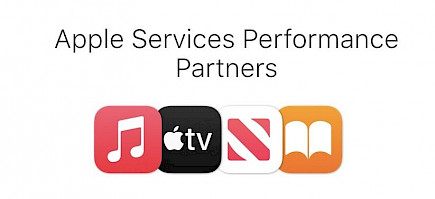 Apple is also reaffirming its support for three prominent nonprofit groups that provide impartial, independent media literacy programs: Common Sense Media, the News Literacy Project, and Osservatorio Permanente Giovani-Editori.
For the past two years, Apple has funded the efforts of these non-partisan groups in support of its continuous efforts to assist young people to build critical thinking abilities.

You might also like