Online courses and certifications in Apple device support, deployment, and management are now available.
These new certifications will prepare workers for high-demand jobs without them even having to leave the comfort of their homes.
Here's more about this new revelation…
The News:
The demand for technical support and skilled support staff within an enterprise is increasing. Employees are increasingly using technology at work. This has led to an increase in the need for IT professionals who can manage and support Apple products.
Apple has launched new certifications and training for IT support and management professionals to meet the growing demand. The entire training program has been redesigned and is now available online. Apple has released two new exams that will test users' competence and allow them to earn certification.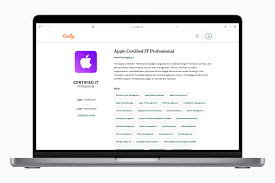 Susan Prescott, Apple's Vice President of Enterprise and Education Marketing, stated, "More people than ever are using Mac and iPad to do their best work. Additionally, the demand for Apple-certified IT professionals is at it's peak right now.
"Apple Professional Training is available to everyone interested in technology, whether they are switching careers or upgrading their existing skills." It helps them land a high-paying IT job that will make them stand out to potential employers out there.
"We are passionate about inclusion in technology. The new courses can be self-paced and made freely available. We are also working to make sure that the ability to pay is not a barrier to Apple certification.", he added.
Training.apple.com now offers two new Apple Professional Training Courses: Apple Device Support and Apple Deployment and Management.
Each course is sequential and builds on skills and concepts. Each course is followed by a new certification exam to show competence at each level. These digital badges are issued by Apple. Each exam is $149 and can be used to demonstrate competence at each level with corresponding digital badges from Apple.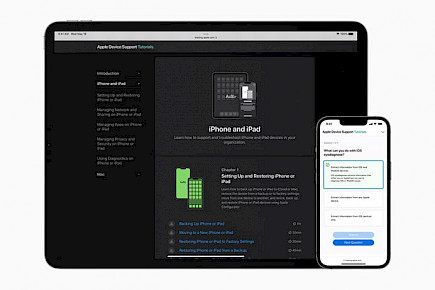 Jamf, a company that manages and secures Apple devices, announced that its community has grown by more than 150 percent since 2017, with over 100k members. Companies like Ford are looking to hire people to manage their Apple products.
Ford's chief enterprise technology officer stated that technology is fueling Ford's transformation and providing great value to customers. He also said that technology allows Ford employees to work best with the best tools to create a digital factory.
"We're introducing Macs to our workforce as an option in this transformation. Apple's new professional certifications in IT training will allow us to attract top-quality IT workers and ensure that we can successfully implement our Ford+ growth plan," he said.
Apple's new IT training series starts with the Apple Device Support course. The course covers best practices, tools, and services that a technical coordinator or help desk specialist can use to support an organization's Mac, iPhone, and iPad users.
It also includes guided exercises and articles. Users can pass an exam after completing approximately 14 hours of learning content to earn the Apple Certified Support Professional certificate.
Apple Deployment and Management is the second level of IT series training. This course teaches users how to manage and configure Apple products using mobile device administration (MDM).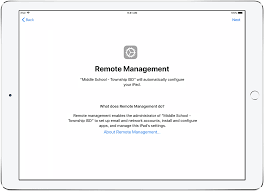 Users will be able to create a deployment strategy, use Apple Business Manager and Apple School Manager, as well as configure devices using an MDM solution. Users will be awarded the Apple Certified IT Professional certificate upon successful completion of this exam.
Apple has partnered with community colleges to offer courses on campus for Apple Certified IT Professional badge preparation. This partnership will help people entering the workforce and changing careers.
Apple's Community Education Initiative (CEI) will offer scholarships to help students from its CEI partner institutions pay for the exam. Apple began working with Austin Community College, Texas to offer an Apple deployment course. In early 2020, Apple expanded to Maricopa Community Colleges, Chandler, and Mesa, Arizona. Additional CEI schools will be announced.
Through its ongoing partnership with Apple, Ed Farm, an educational nonprofit located in Birmingham, Alabama, will offer preparation courses for Apple's certification exams.
Apple also partnered up with the Mac Admins Foundation to provide additional access to the Apple exams. The foundation will provide vouchers for applicants who have financial needs thanks to Apple's underwriting.
The Mac Admins Foundation is a brand new 501(c)(3) organization. Its two core tenets are to make the profession more accessible and to provide affordable access to all community resources. For more information and to apply, please visit MacAdmins.org.
You might also like