Fossil fuels like coal, petroleum, and natural gas have been the backbone of the industrial revolution for humans. But, with time newer and more efficient modes and cleaner modes of energy generation have sprung up.
Right now, the whole world is on a fast lane to ditch fossil fuels and turned their attention t cleaner energy sources.
Since last year, Apple's suppliers have increased their use of clean energy by more than doubled. They have ditched fossils fuels and moved to solar and hyde power in most of their plants.
But, there's still a long way to go before it becomes carbon neutral.
So, let's get to know about the targets apple has for its future and how it is planning to achieve them in the future.
The News:
Apple has disclosed it has nearly doubled its usage of clean energy over the past year, with over 10 gigawatts of power in operation out of a total of 16 gigawatts of total commitments over the next few years.
As per the Cupertino-based technology firm, those renewable energy projects will have prevented 13.9 million tonnes of carbon dioxide emissions by 2021.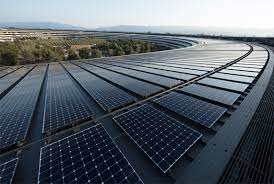 Apple declares it is working continuously with its supply chain around the world to speed up and facilitate its transition to renewable energy sources.
Today, 213 of Apple's principal manufacturing partners have committed to providing every aspect of Apple production using renewable energy over a total of 25 nations.
Apple's 2030 goal is to become carbon neutral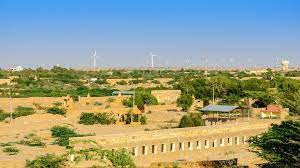 The numerous new commitments made today will accelerate progress towards Apple's 2030 goal of becoming carbon neutral throughout the whole supply chain. Apple has been carbon-neutral in its global operations since 2020.
Alongside the clean energy commitments from two dozen of its manufacturing partners, Apple declares that it invests directly in renewable energy projects across the globe. This includes nearly 500 megawatts of solar power and other renewable energy projects within China and Japan to help cover a part of the emissions from upstream sources.
To help businesses make the shift to renewable energy sources, Apple shares data and provide training materials that include specific information for the market.
These tools have helped to create innovative clean energy solutions around the world.
According to Apple reports, there have been 11 suppliers who have signed commitments to clean energy over the past year in Europe. This includes Infineon, Viscom AG, and Lumileds, increasing their total to European companies. In the United States, Apple will be investing directly in the 2,300-acre IP Radian Solar project in the Brown County region of Texas.
This project will be able to produce 300 megawatts of electricity when it is completed in the coming months. Apple has made this investment to address the issue of electricity consumers consume for charging their Apple gadgets, which accounts for 22 percent of Apple's total carbon footprint.
Apple's suppliers that have US operations continue to support clean energy. DuPont, whose headquarters are in Wilmington, Delaware, and Micron Technology, Inc., located in Boise, Idaho, announced today.
Apple suppliers Solvay and Corning have been assisting in the development of some of the most energy-efficient solar power plants in North Carolina and South Carolina.
Apple reports it has signed up 23 suppliers in China during the last year. In addition, numerous of Apple's top suppliers located in China have pledged to use green energy to power their production. And numerous of them are installing solar on-site as well as supporting the country's switch to renewable energy.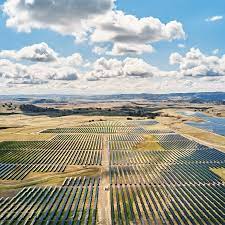 In Japan, new alternatives to green power are emerging for businesses, and power purchase agreements are becoming more readily available. In the last year, twenty new companies, including Kioxia Corporation and Sharp Corporation, have pledged to invest in green energy.
As a number of the other Apple providers have made investments in solar on-site, Keiwa has a plan to cover its Apple consumption with electricity from the wind turbine located on the outskirts of Tokyo, said the tech giant.
You might also like