Earth Day is an important day for Apple every year since it is a day to highlight its green energy and conservation initiatives as well as donate to specific causes.
It's a day dedicated to this great planet that has given humanity everything. So, this year Apple too plans to give something back.
What is that something?
Well, let's find out together.
The News:
Beginning on 14 and through Earth Day on April 22nd, Apple is planning to give one dollar to the World Wildlife Fund for every Apple Pay transaction that is made through the Apple Store app or via the Apple.com website.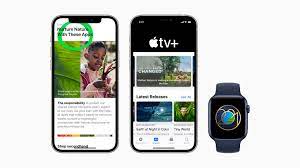 Apple has announced this promotion via an email sent to Apple Pay users, and it's the exact promotion Apple has previously conducted in previous years, but this time with different charities getting the benefit.
"For 60 years, the World Wildlife Fund has worked to conserve nature and reduce the most pressing threats to the diversity of life on Earth.
World Animals Fund works to develop and execute creative solutions that safeguard communities, wildlife, and the places where they live by combining cutting-edge conservation research with the collective strength of its field partners.
Apple also made use of the email to emphasize its environmental policies and plans to make each Apple product carbon-neutral by 2030.
Alongside World Wildlife Fund donations, Apple will also celebrate Earth Day with an Activity Challenge. Participants can exercise for 30 minutes or more on April 22nd to earn a badge on the Fitness app.
Apple frequently alters its Apple logo that is displayed in Apple retail stores to celebrate Earth Day by turning the leaf green.
The $1 per Apple Pay deal was also available in 2017. In addition, the World Wildlife Fund was also given a portion of the revenues.
Apple will, like it does every year, release its environmental report on or around Earth Day. In addition, on April 15th, Apple TV+ will premiere a new "Peanuts" special in honor of Earth Day.
Apple Watch to Offer an Activity Challenge on Earth Day
Apple Watch users will once again be able to participate in the Activity Challenge during Earth Day to earn a special badge as well as iMessage stickers.
To finish the Activity Challenge, users must perform any workout that lasts 30 minutes or more on April 22nd, as per Apple. As usual, the workout will be recorded within the Fitness app or in any app that is able to send information into Apple's Health app.
"Let's be active and let's celebrate the earth," the Activity Challenge will proclaim when it is available to Apple Watch users a few days before Earth Day.
Apple Watch users who complete the Activity Challenge will earn an exclusive badge within the Fitness app. It also comes with an assortment of animated stickers that can be used within the messaging and FaceTime applications.
Winding-up
From April 14th to April 22nd, 2022, Apple is donating $1 to charity for each Apple Pay transaction that is made via its stores, physical or online, up to April 22nd.
Apple has worked with the World Wildlife Fund on several occasions, the most recent being an initiative in 2015. The project was to oversee one million acres of forest in China.
In 2016, Apple raised more than eight million dollars, which was donated to charity through an App Store campaign.
So, if you too want to be a part of this great initiative then, pick up your phone and complete any transaction physical or online with Apple Pay. Every transaction you do might help someone who is in need.
Warm wishes for Earth Day,
From Team Kubadownload.

You might also like