Apple started a new initiative named "Breakout," which aims to pump up Apple cards and Apple Pay in the market.
In this article, we will try to explain the motto behind the "Breakout" initiative and discuss how it will affect Apple in the years to come.
So, follow the report to the end to find out more about the topic.
Let us begin…
Apple's "Breakout" Explained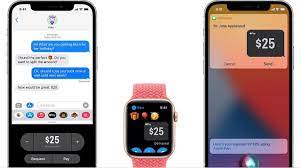 Bloomberg reports that Apple has launched an initiative codenamed "Breakout" to provide greater financial services capabilities like payment processing as well as risk and fraud analysis, credit checks, and customer service in-house.
According to the Bloomberg, it states:
"The initiative will turn the company into a greater company in financial services based on the existing lineup of services that include credit cards, peer-to-peer payments, the Wallet app, and a method for retailers to accept credit cards through an iPhone. In addition, Apple is developing its service subscription for its hardware, as well as an option to "buy now and pay later" for Apple Pay transactions."
That's a good reason why Apple bought Credit Kudos. This British-based open bank assists lending firms to streamline and enhance their underwriting of loans.
What is the reason for the more significant effort to bring financial services such as payment processing as well as customer support functions inside the company?
Tom Noyes, CEO, and founder of Acc3pt and a longtime payments industry insider suggests that, with Breakout, Apple wants to:
Manage the supply chain of payments and reduce any outside suppliers and partners who have access to the data of consumers.
Introduce a buy now, pay later (BNPL) feature to boost Apple Card sales. Apple Card is available in a variety of markets.
Reduce network costs and increase integration with regional schemes (e.g., see ApplePay's UPI Integration).
Enhance the experience for consumers by introducing Apple Cash in every market by connecting to local networks as well as permitting P2P payments through Apple phones.
Increase iPhone sales (with payment and financing) to the demographics and geographic areas with the weakest credit facilities for consumers.
Apple is Playing Catch-Up in the Commerce Platform War
Bloomberg declares sources as "people who are aware of the matter... who have asked not to be identified since the plans haven't been made public." Then again, Apple is aware of who the "people" are and could remove them from the company immediately should it not wish to see the plans made public.
The plan was leaked because Apple is communicating to the marketplace its intention to compete with platforms for commerce such as Square, PayPal, Google, and Klarna.
Apple's influence and control over the consumer market are extremely powerful. However, until recently, it was not present on the retail side. As a result, Apple realizes it must develop a platform business model to safeguard and increase its market share.
Other platforms for commerce have been proactively constructing two-sided capabilities for a while. Recent examples include:
1. A Google-Square partnership: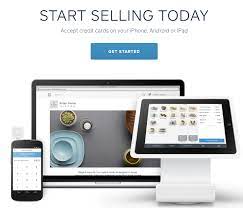 In the June 2021 announcement, Square announced a partnership that will work with Google's Merchant Center to enable Square sellers to connect with new customers via a direct listing of their products on Google.
2. Stripe's announcement of Stripe Treasury: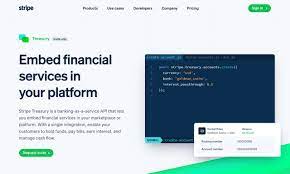 In the latter half of 2020, Stripe introduced Stripe Treasury, which allowed it to grow its collaboration with Shopify to launch Shopify Balance, which is a business checking account designed specifically for small entrepreneurs and businesses, as well as banks' partner network that will add Goldman Sachs and Evolve Bank as US partners, enabling the banking industry to have standardized access through APIs.
3. Paypal's purchase of Honey: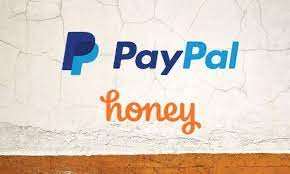 The acquisition in 2019 gave PayPal the capacity to provide targeted promotions to customers to gain new customers and drive up sales. Additionally, it offered PayPal the chance to supply its customers with such benefits.
4. Klarna's decade-long expansion of its ecosystem: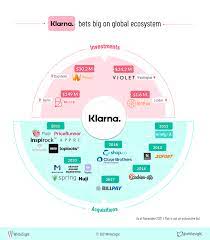 You should stop thinking about Klarna as a "buy now and pay later" business. Through its investments and acquisitions, it is turning into a significant player in the world of commerce.
Winding-up
The Breakout initiation sounds very promising as pumping such huge amounts of Apple Cards and other Online transaction facilities will eventually turn in a lot of potential customers to use Apple Pay over other transaction methods like Credit/ Debit Card.
The only few things they have to do now make a special app for global QR scanning and maybe lower their transaction fees a little. And within no time the Breakout initiative will make Apple from a tech giant to a translation giant.
You might also like